December 2, 2022
Muslim Hands Provides Meals to a Cerebral Palsy Center in Yemen

Muslim Hands provides meals to the Right to Live Foundation for Cerebral Palsy, the only clinic in Aden, Yemen which provides free treatment to children with cerebral palsy.
The founder, Farah Abdullah Madhi, says, "We have more than 300 children with cerebral palsy in this school." The government does not offer this service that's why this center is vital for rehabilitating children suffering from this disorder.
Muslim Hands provides meals six days a week to the children at the center, consisting of cheese, milk, butter, and bread – food they may not be guaranteed at home. The outbreak of the civil war in 2015 has left the country in shambles. Nearly 24 million people require humanitarian assistance, including 13 million children.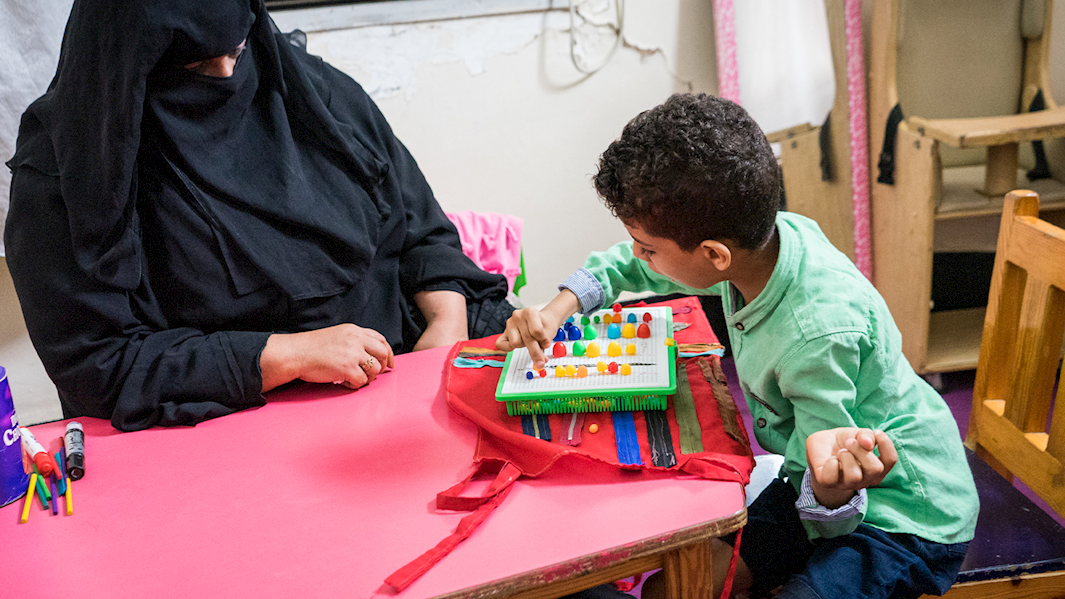 Muslim Hands bread factories in Yemen are a source of sustenance for many children and adults who are the brink of starvation in war-torn Yemen, a country where a child is dying every 10 minutes.
Muhammad Akram, eight, is one of many children receiving free treatment at the center. He was wheelchair bound before treatment but is walking by himself now.
Beaming with joy, he is excited to meet the Muslim Hands team and show off his newfound ability to walk.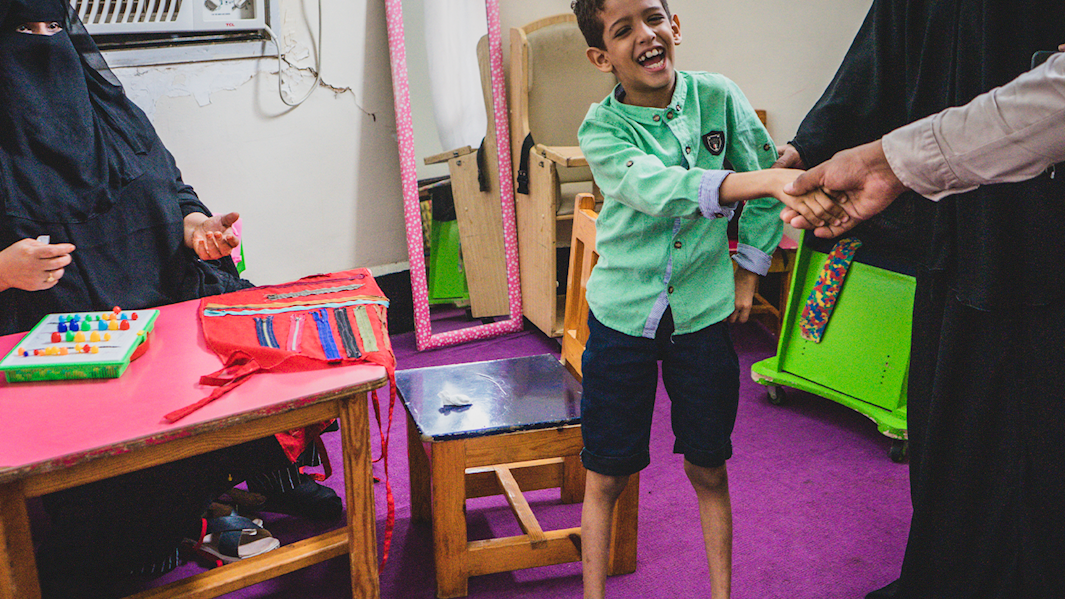 Tears prick Madhi's eyes, as she talks about the children, and is so proud of the progress they've made.
Madhi hopes Muslim Hands will assist in providing transportation for more children, so families who live further away can bring their children to the center.
She remains passionate about helping children with disabilities and their families. The children who are often forgotten and not fully accepted by society.
Our Bread Factories in Yemen provide meals to widows, children and the disabled.
Donate Bread to People in Need.
---
Facebook

Twitter

Email This