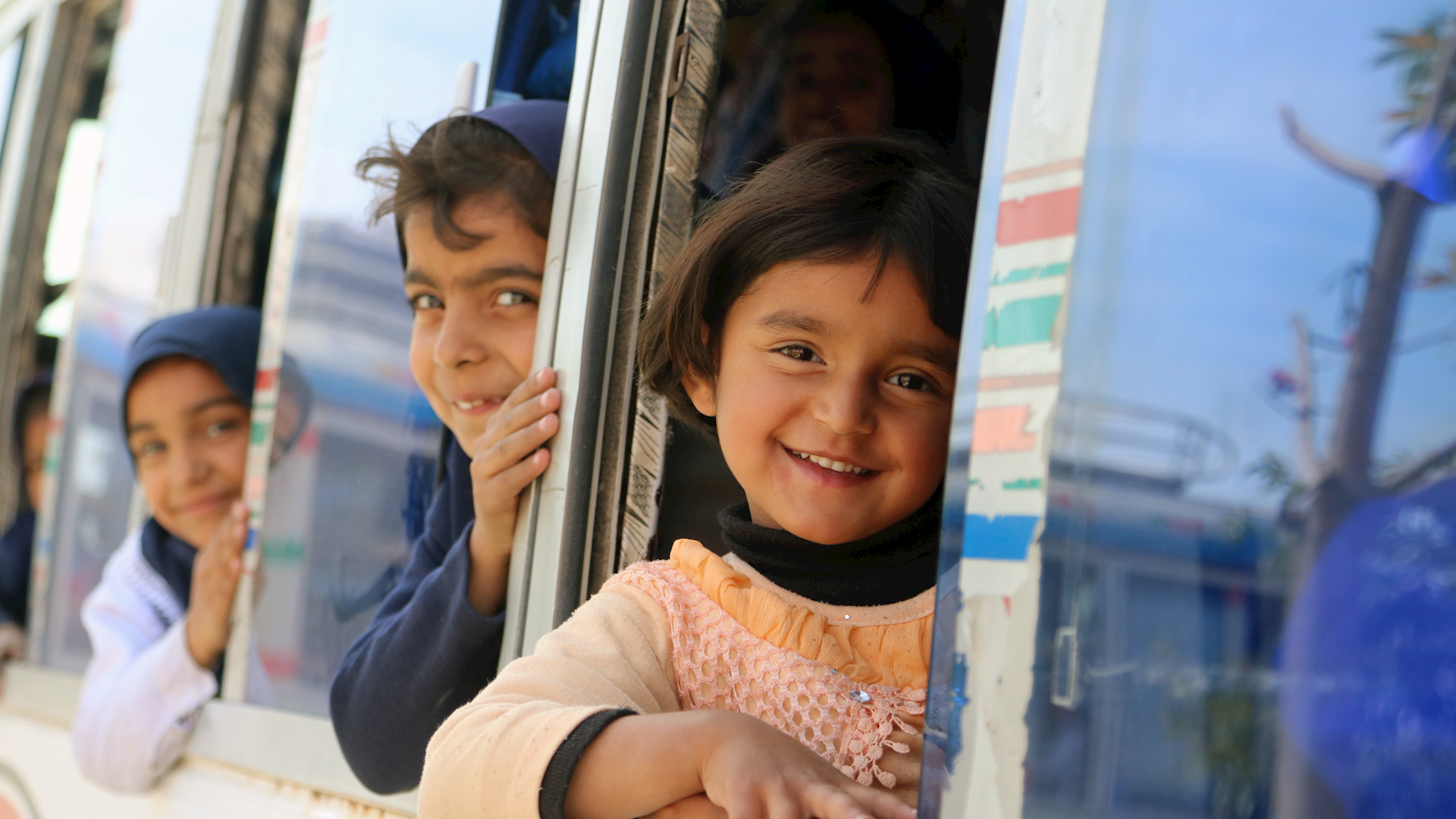 Orphans
Sponsor an orphan for just $2 a day
Why Give To Orphans?
"Blessed is the wealth of the Muslim, from which he gives to the poor, the orphan and the wayfarer." (Muslim)
---
What does your child mean to you? And how would you feel if you couldn't be there to love, protect and guide them?
For just $60 per month, you can ensure a child receives everything they need to thrive and flourish in their communities. Our one-to-one orphan sponsorship program allows you to provide a needy child with access to education, vital health services, nutritious meals, and ongoing security and support.

We work with a wide range of communities, each with their own culture, customs, and unique challenges. Because we understand that no two situations are alike, we tailor our orphan care to the needs of each child. This versatile approach means that your child receives support exactly where and how they need it.
Who could be more deserving of our help than the child who has no one?
How does it work?
Your donation provides each orphan with:
Meet Our Sponsored Orphans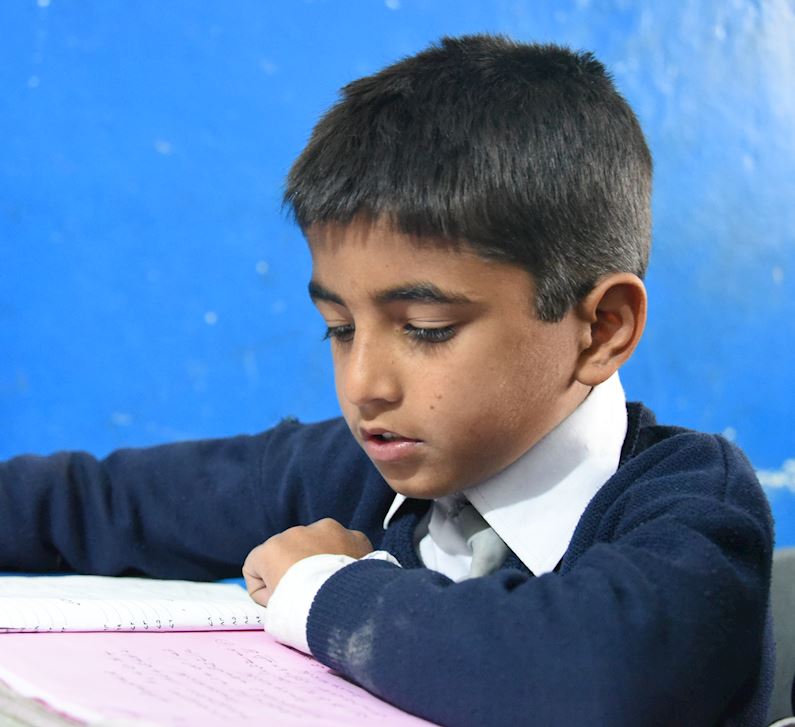 Daniyal's Story: Hope for the Future
When Daniyal's father died from a terminal illness, his family was left without a breadwinner, and his mother was forced to raise her two children without any support.

The little money she makes from cleaning and sewing is barely enough to keep her children in the 1 bedroom flat they shared, let alone enough to send Daniyal and his sister to school.

Thanks to a generous donation, Daniyal and Iman were able to enroll at the Muslim Hands School of Excellence in Gujurkhan.
His mother, who was once fearful for her children's future, now expresses only one hope:

'I hope that one day my child will grow up confident because of his education and that he will be equal to children everywhere. I hope that he grows up to be smart and successful so that he can help his family.'

A sound education is the key to a brighter future that can unlock endless opportunities for kids like Daniyal, breaking the cycle of poverty and enabling communities to uplift themselves.
sponsor a child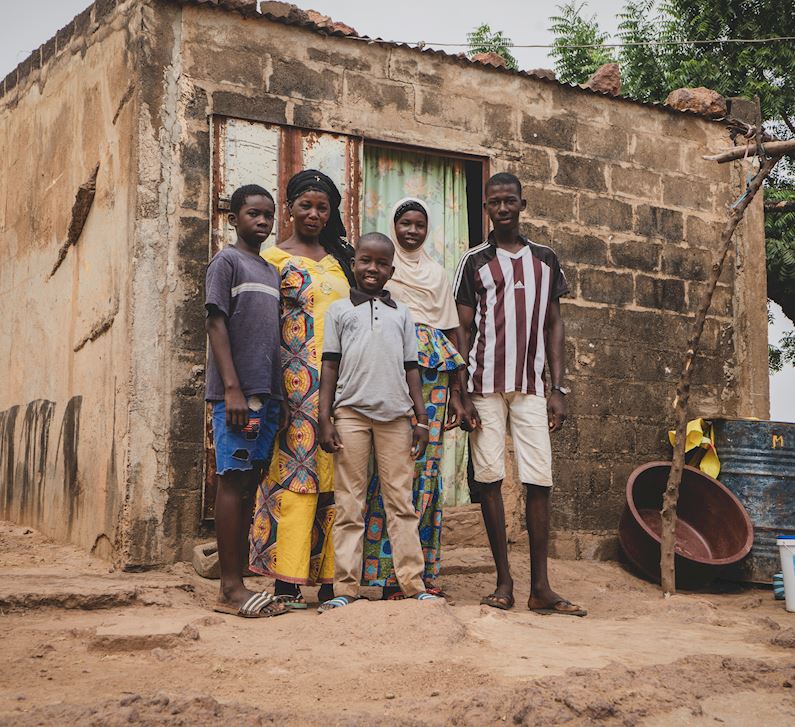 Orphan Family: Mobido from Mali
9-year-old Mobido lives with his mother and 4 siblings in a small two-room house, given to his family by his late father's employers. 
Since the family can't afford to go anywhere else they must make do with just two mattresses between the 6 of them. 
Mobido's mother, Fanta, buys and resells secondhand clothes in the town market in order to earn an income to support her family. Before her husband's passing she didn't worry much about her household expenses, but taking care of 6 children by herself has been incredibly difficult. 
The Muslim Hands Sponsorships for Mobido and his little sister go a long way in providing some relief for her worries. In addition to education, Mobido and his sister receive free meals and medical checkups throughout the year. 
During Ramadan and Qurbani the whole family benefits from Iftars and food parcels. Meat is expensive for the family, so they are grateful for the donations and pray for the donors.
The support Fanta and her children receive give her hope for their future. She strongly believes a better education now will mean a better life later.
sponsor a child

Muslim Hands was established in the UK in 1993. Muslim Hands is an international aid agency and NGO working in over 50 countries worldwide to help those affected by natural disasters, conflict and poverty. Muslim Hands Canada is a registered charity with the Canada Revenue Agency (Charity Registration No. 81126 4985 RR0001).