Donate
Here are ways you can help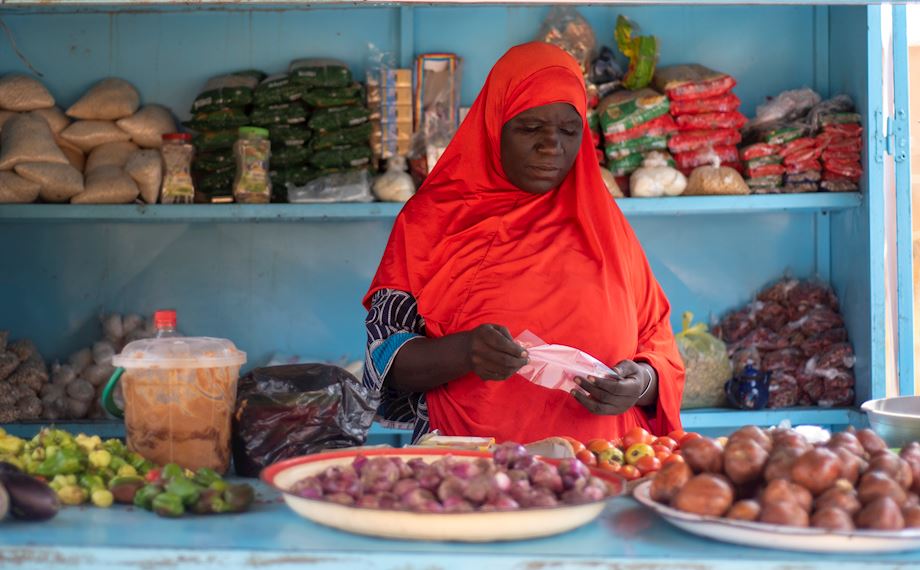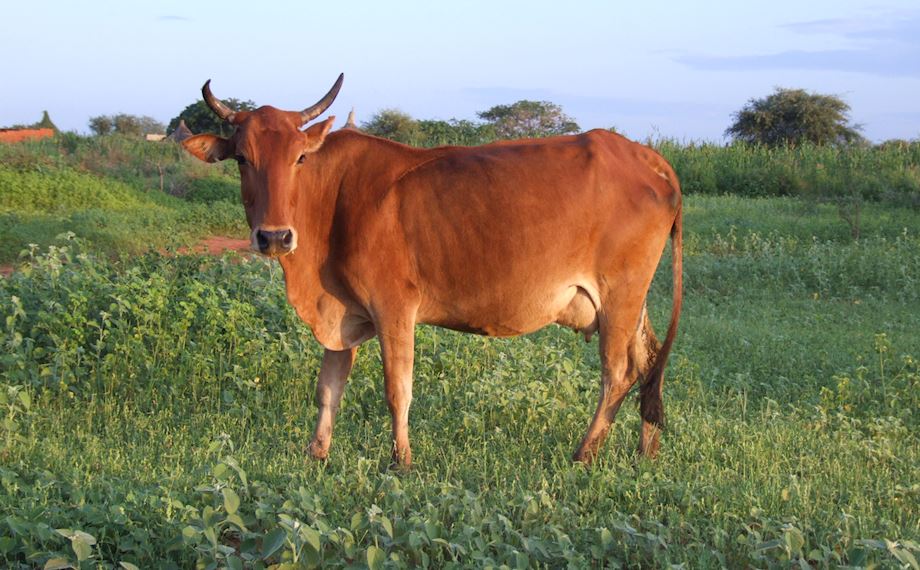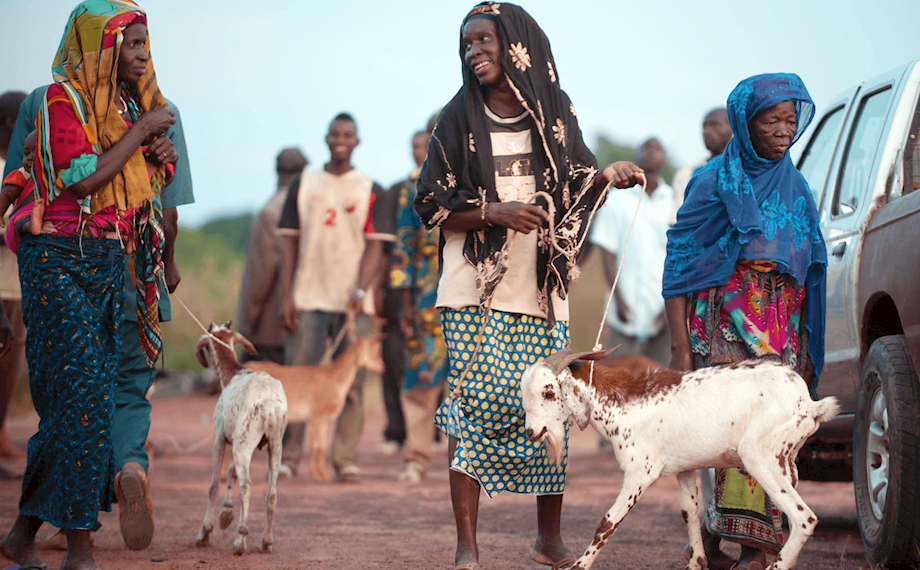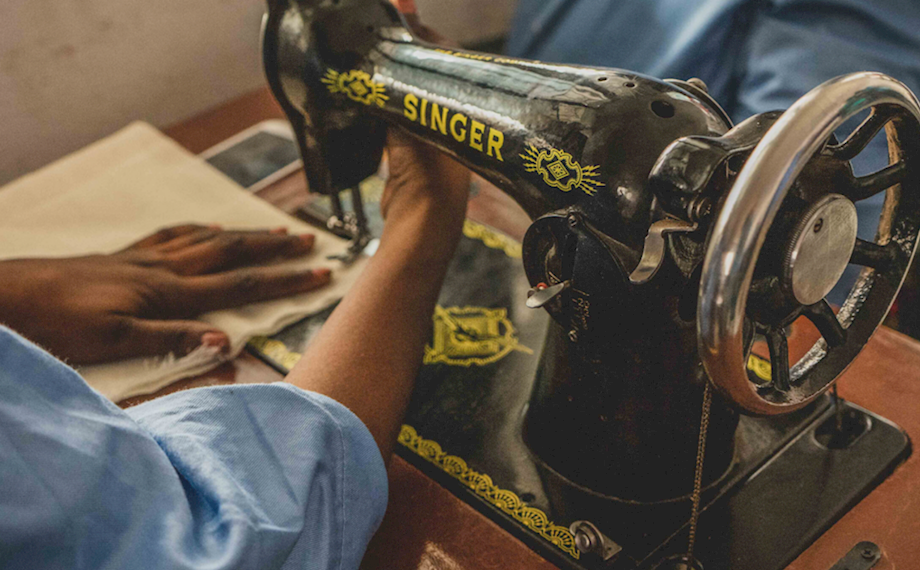 Providing Sustainable Ways Out of Poverty
Nearly 800 million people live on less than $2 a day
In the developing world many people have the skills and enthusiasm to generate an income for themselves, yet lack the opportunity to put it into practice.

Women are girls are often more likely to live in poverty than men usually because of lower wages, lack of access to decent well-paying work, and are less likely to receive an education usually because they undertake more unpaid care work like childcare and housework.
At Muslim Hands, we believe in empowering communities to help themselves. Inspired by our faith, we see the wealth given by God as something that all human beings have a right to and we strive to give everyone access to sustainable ways of supporting themselves and their communities.

Our livelihoods projects include hope shops for widows, livestock distributions and vocational training for important skills like sewing.
Give hope, empower women and communities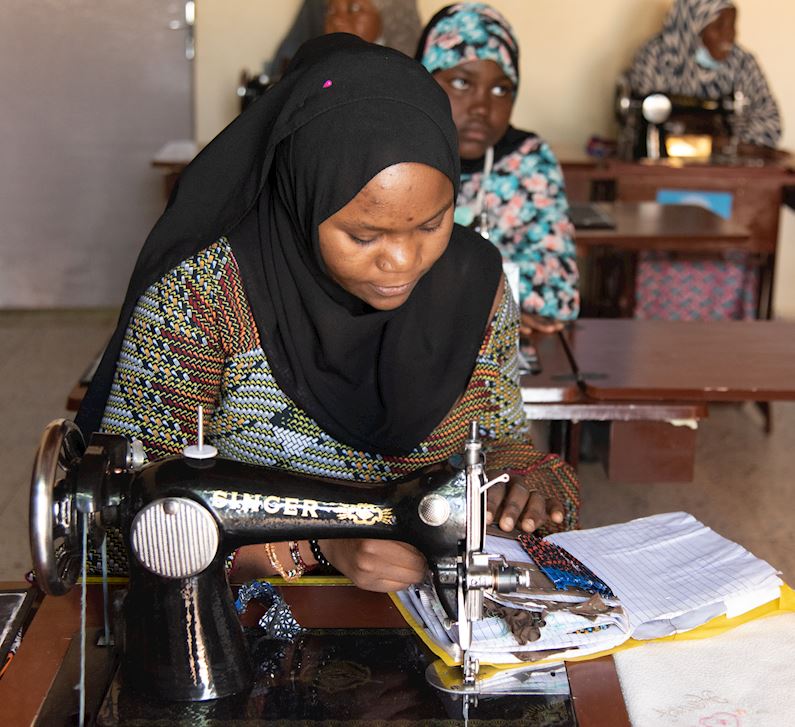 Vocational Training and Sewing Kit Distribution in Niger
33 year old Aishatou Abdou is a widowed mother of 7 who started sewing training at our vocational training center in Niamey, Niger. In addition to learning how to sew, women like Aishatou also learn basic business skills, enabling them to sell their goods.
Prior to enrolling, Aishatou sold dishes to generate an income, barely earning enough to provide for her family. Since starting at the center nearly two years ago, she is hopeful that she will finally be able to support her family. She plans to sell clothes for children between the ages of 1-10, traditional and non-traditional, changing the type based on the customer's needs. 
After buying fabric from a local market she gets to work at her home-based workshop.
Since being gifted a sewing machine, she hopes that one day she'll be able to open a bigger workshop in an area with lots of foot traffic.
With your support, we can help transform the lives of so many more women struggling in poverty. By equipping them with the tools and education they need to develop skills, so they can provide for their families with dignity and respect. 
Donate Now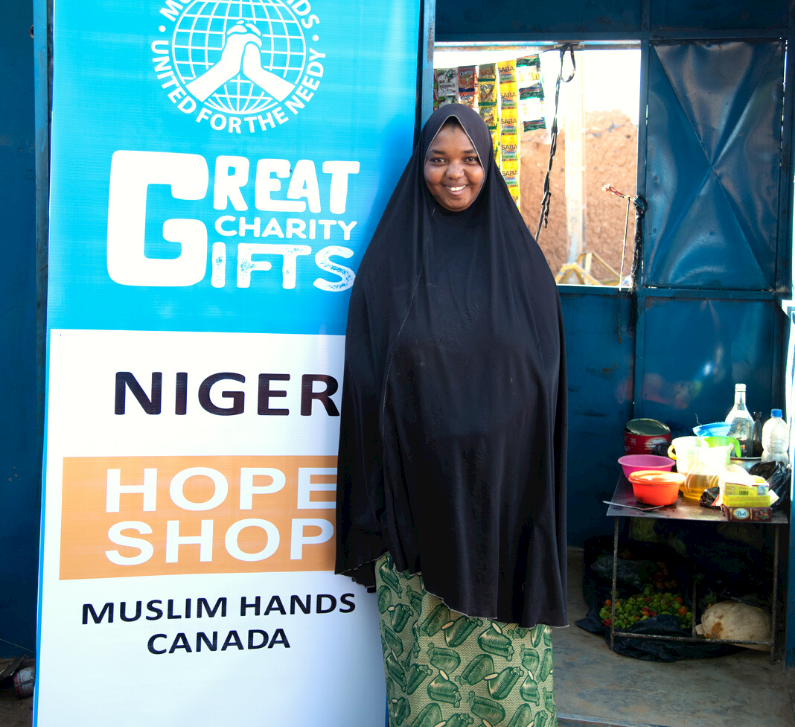 Hope Shops for Widows
33-year old Roqaya is a mother of 4 children; she lost her fifth child, Abdulwadoud, to malaria when he was only 9. Roqaya lost her husband while she was still pregnant with her youngest, since then she has moved in with her mother-in-law; Faitbelco.
Fatibelco worked as a nurse treating foreigners, earning enough money to buy a house so that she, her 5 children, and 20 grandchildren could live. Now that she is older, she has been worried about being able to provide for Roqaya and her grand-children.
Thanks to a generous gift from a donor, we were able to provide Royaqa with her very own Hope Shop, where she will sell local goods, produce, and pantry staples to her community, allowing her to earn a modest income so that she can support her family.
A Hope Shop can change the lives of women like Royaqa and Faitbelco for years to come, allowing them the ability to look after themselves and their children without worrying about making ends meet. 
Donate Now
---
Livelihood Projects
Read more about the impact of your donations

Muslim Hands was established in the UK in 1993. Muslim Hands is an international aid agency and NGO working in over 50 countries worldwide to help those affected by natural disasters, conflict and poverty. Muslim Hands Canada is a registered charity with the Canada Revenue Agency (Charity Registration No. 81126 4985 RR0001).