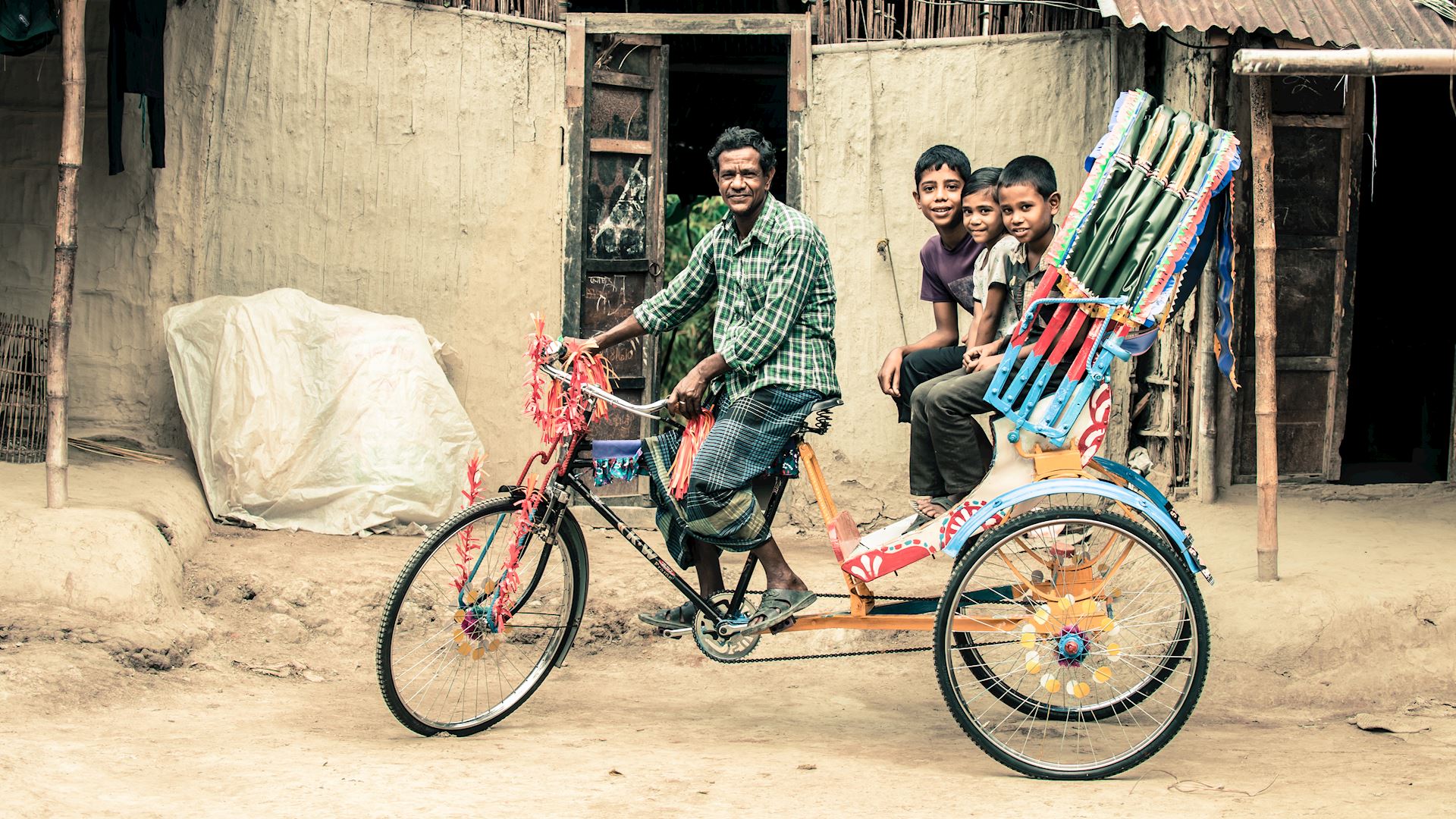 Livelihoods
Giving a hand up, not a hand-out
Key Facts
The struggles faced by the developing world
---
Helping People to Work their Own Way Out of Poverty
Many people in developing countries have the skills and enthusiasm to generate an income for themselves, yet lack the opportunity to put it into practice.

At Muslim Hands, we believe in empowering people to help themselves. Inspired by our faith, we see the wealth given by God as something that all human beings have a right to and we strive to give people access to sustainable ways of supporting themselves and their communities.
Since 1994, Muslim Hands has been working globally to support people in accessing work and education.

Our livelihoods projects cater to the specific needs of the communities that we work with and can range from anything to providing apprenticeships to young people, to the distribution of crops and equipment to farming families.
Muslim Hands Livelihood Projects
We carry out many different types of livelihood projects. These include the provision of:
Fruit trees and plantations
Seeds and agricultural equipment

---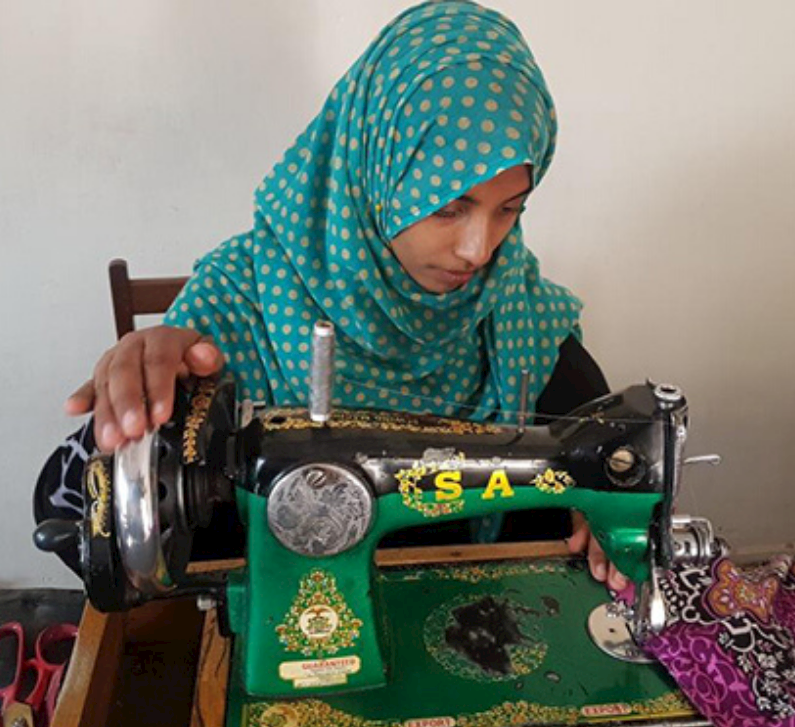 Sewing Her Way Out Of Poverty: Aneesa's Story
After her father passed away, Aneesa's mother had to carry the burden of bringing up her seven children on her own. With little education and a lack of professional skills her prospects for earning a reasonable living were bleak. She relied on handouts from her family to look after her children which was barely enough to feed them. As she witnessed her mother's struggle to provide for the family, Aneesa decided she had to do something to improve their lives.
Aneesa found what she thought was a golden opportunity to help lift her family out of poverty. She decided to join the Muslim Hands Vocational Training Centre in Kotli where she learned how to sew and soon flourished. Using a sewing machine gifted to the centre, she became a talented seamstress and began to make clothes for her family and neighbours.
In 2015, at the tender age of 16, Aneesa graduated from the centre fully equipped with all the skills necessary to qualify as a professional tailor and start a home business.
'It used to break my heart when my younger sisters cried for something or when my mother couldn't afford treatment for her sickness. Now I am earning enough to survive easily,' she says. 'I am blessed that I learned these skills and am living with dignity. Please accept my heartfelt thanks for your support'.
When she isn't stitching clothes or making Kashmiri dresses, she is planning the expansion of her home business with the goal of opening her own boutique. The sky is the limit for Aneesa now she has the skills and education she needs to thrive. 
---
Livelihoods
News and Updates

Muslim Hands was established in the UK in 1993. Muslim Hands is an international aid agency and NGO working in over 50 countries worldwide to help those affected by natural disasters, conflict and poverty. Muslim Hands Canada is a registered charity with the Canada Revenue Agency (Charity Registration No. 81126 4985 RR0001).