December 16, 2022
Pakistan: A vulnerable family grapples with winter amidst the brutal effects of the monsoon rain

For fifty-two-year-old Mohammad Zaheef, his paralyzed wife and their nine children, the future remains uncertain. The monsoon rains destroyed their home, leaving his family without a roof over their heads.  They now live in temporary mud huts donated to them.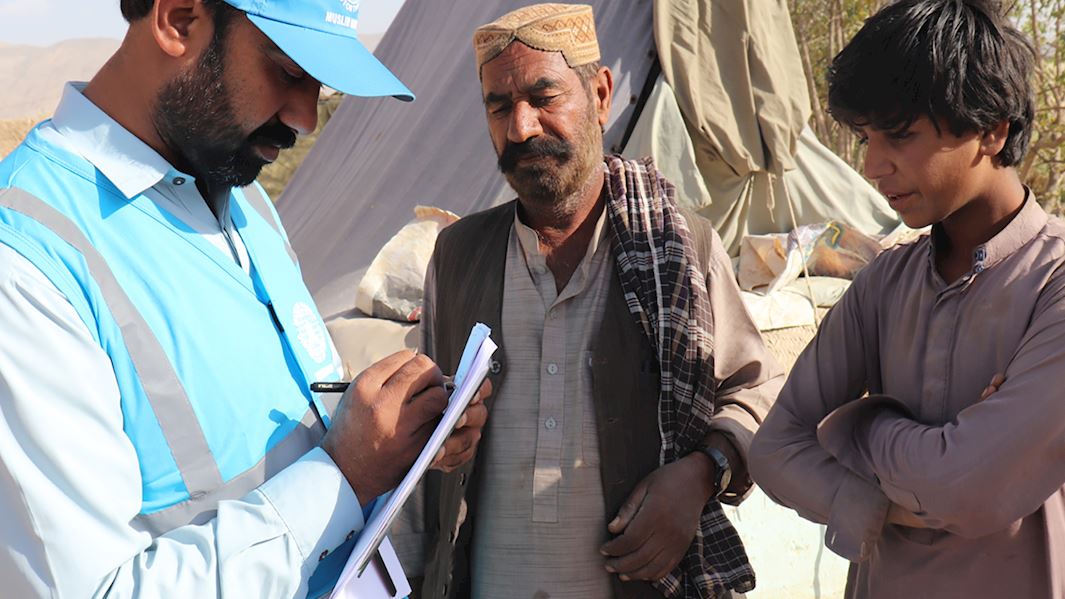 Zaheef is a resident of Killi Haji Mir Mohammad Aalam Kurd, a small village consisting of just over a thousand households in the impoverished Mustang district in the Pakistani province of Baluchistan.
Most houses in the village are made of mud, without fully functional toilets and drainage facilities.  As the floods swept away many houses in this village, Muslim Hands teams were one of the first to reach the hardest-hit areas.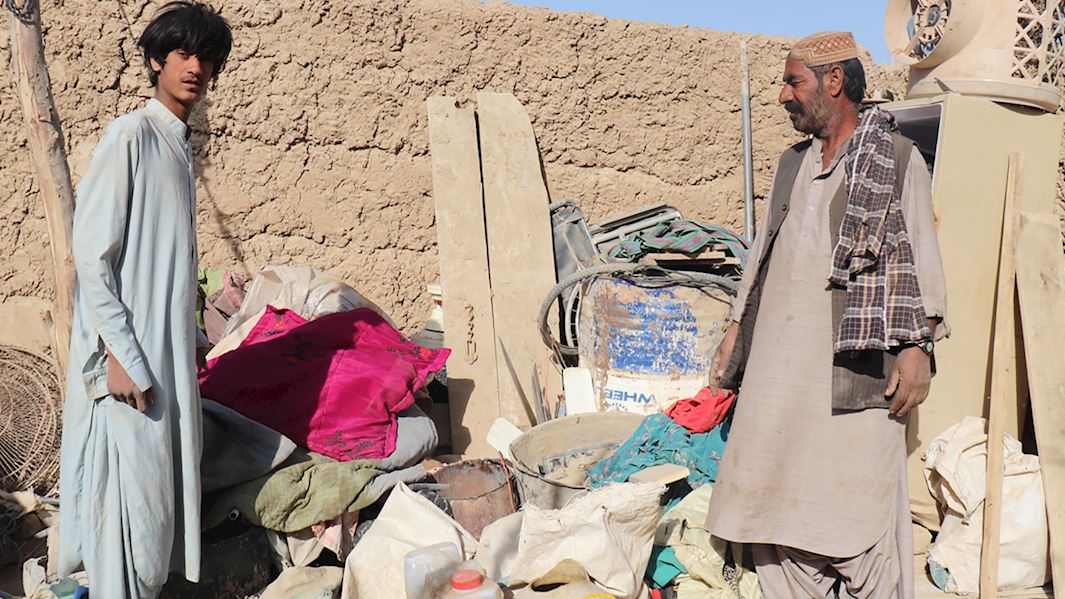 "My eldest son and I work all day to make a living, but it is not enough, as my wife is really sick," says Zaheef.  He says his meagre earnings can only take care of medicine and daily bread.
But with winter on the way, Zaheef is uncertain how he'll cope. The family doesn't have sufficient food, fuel, and warm clothes to tackle the extreme temperatures.  
He fears for his children's health, and how he'll deal with any healthcare costs. "The cold weather causes pneumonia in our area," he says, desperately seeking help.
His work prospects become very slow in winter due to accessibility issues. The devastating floods have also destroyed roads and pathways. It could take years before the family achieves any normalcy in their lives.
There are many more families like Muhammad's who need assistance. For $350, you can Sponsor a Family by providing all the essentials they need to survive for one month. This includes food, blankets, clothes, bedding, and other essentials to protect them against the harsh winter.
Your donations can save lives this winter
---
Facebook

Twitter

Email This