April 13, 2021
Basma's First Field Trip: Delivering Your Donations in Mali and Niger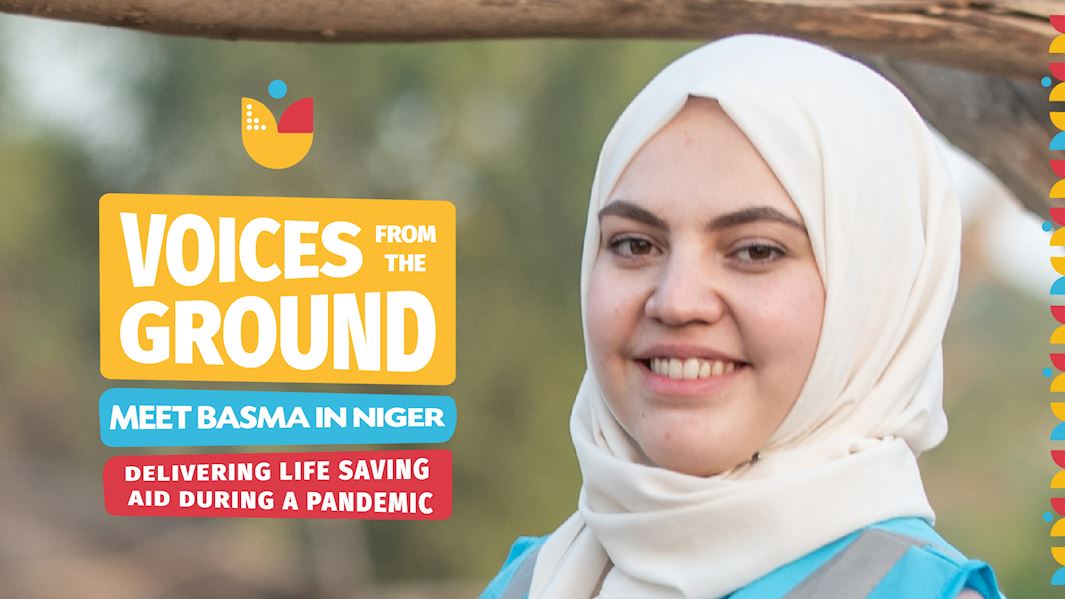 "Traveling - it leaves you speechless, then turns you into a storyteller." Ibn Battuta
I don't think my first trip with Muslim Hands has made me a storyteller, but it definitely changed my life forever.
This was my first time traveling to Africa and I was so excited that wrote the following extract  in my notebook while on the plane;
"Nothing equals the feeling I have when the plane takes off, absolutely nothing. I feel my heart lift with joy and happiness. I feel full, complete, satisfied, grateful to be alive, grateful for every inspiration, and for every opportunity. So, I thank Allah (swt), I thank Him again and for everything. This is the only time, when I'm on a plane heading towards a new adventure, that I'm at peace, so satisfied with this moment of embracing life that I'm no longer afraid of death, the only time when I'm ready to go."
We spent one week in Mali, and another week later in Niger - two beautiful countries that I knew nothing about, not even the names of their capital cities. Before I left, I had to see doctors, nurses, and pharmacists who told me to be extremely careful with everything I was going to touch, eat or drink. They looked me in the eye and told me I was so brave, they made me feel like I was going to die there!
It makes me smile when I think about it now. What I discovered was so different from what I had in mind. I felt so safe, even though everyone was constantly telling me to be careful. The locals that I met during this trip had nothing material to offer but their warmth and generosity made me feel at home. They saw no difference between us, we were all brothers and sisters.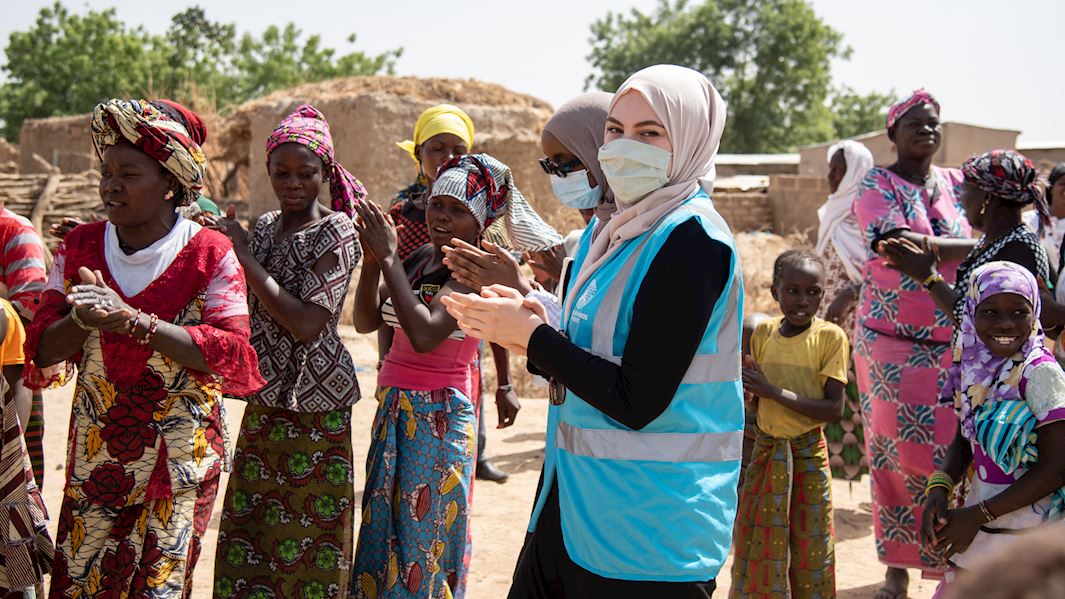 I was so touched by their warmth and kindness, and their trust in Allah that it actually left me a little speechless. How could people who have so little, be so content?.
In Niger, I met Almahdi, a student who worked very hard to pay for his education. His story broke my heart, especially when he said "We don't lose our smiles, we believe in Allah, we know Allah will give us, the key is to trust Him. When we grow up having everything, we learn nothing about life", and he cited the following passage from the Quran to me:
وَمَن يَتَّقِ اللَّهَ يَجْعَل لَّهُ مَخْرَجًا وَيَرْزُقْهُ مِنْ حَيْثُ لَا يَحْتَسِبُ
And whoever is mindful of Allah, He will make a way out for them, and provide for them from sources they could never imagine. [Quran, 65:2,3]
I was overjoyed to be able to work on the ground and distribute your donations to these wonderful people who were so desperately in need of help.
During our trip, we met people drinking dirty water from a river because they had no water wells. We met hungry men, women, children, and the elderly living in IDP camps who had spent days without food. We met widows who desperately wanted to work, so they could provide for their children. We met children who were working in the streets because their families could not afford the school fees.  We met people who had lost their loved ones to curable illnesses because they did not have enough money to pay for their treatment. We met people who had lost their eyesight to cataracts and could not pay for their surgery.
Never had I seen so much pain in my life but at the same, never had I felt so much joy. I was laughing and crying and crying and laughing, and I was so proud of you, our donors, so proud of your merciful hearts and constant support.
Alhamdulillah, with your donations we were able to offer safe water to many villages to protect their children from water-related diseases.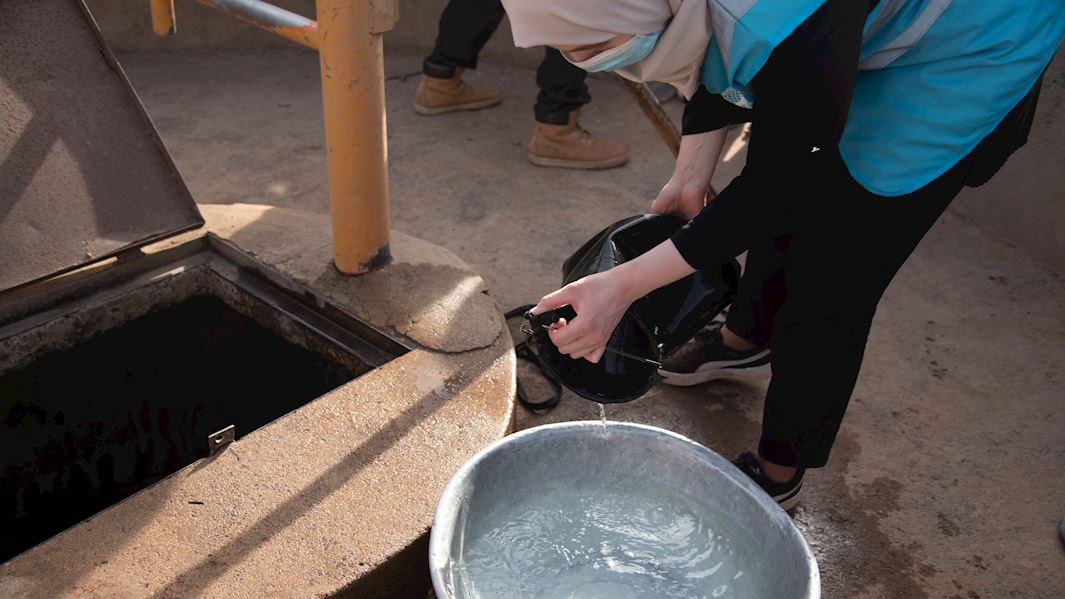 We were also able to distribute hundreds of food parcels to feed the starving, and they were so happy and grateful.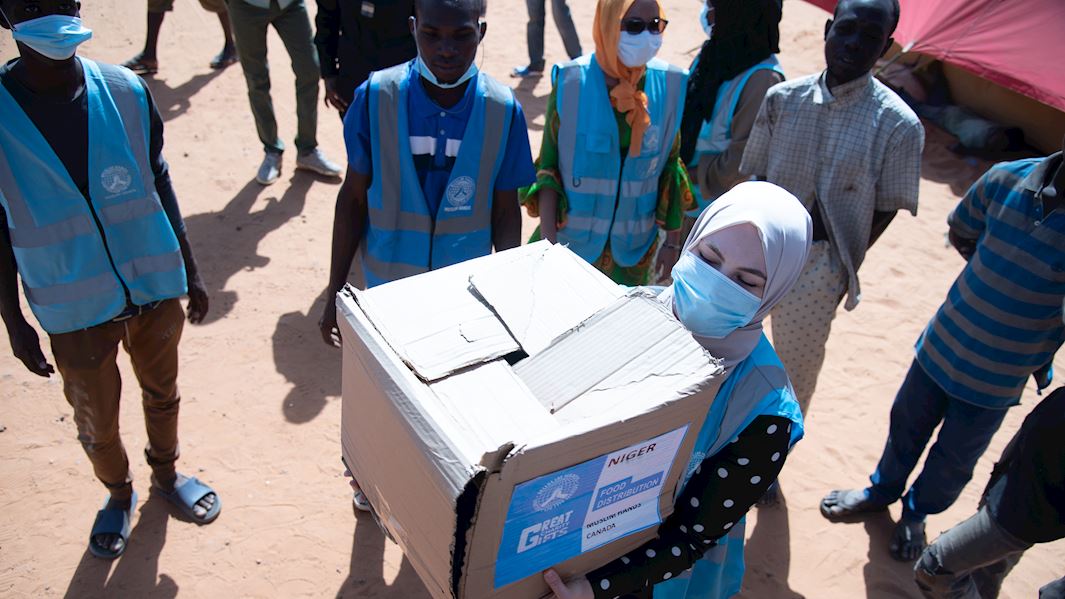 Your support also allowed us to create hope shops for widows who now have the means to generate an income themselves and provide for their children.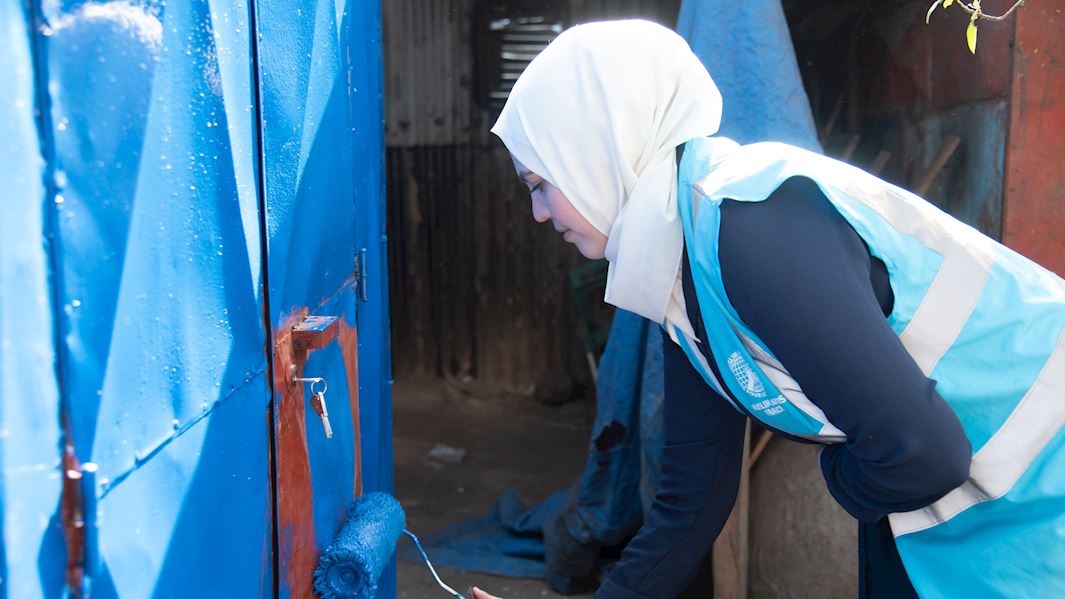 We gifted young women who had finished their sewing training in our training centers with brand new sewing machines so that they could start making clothes to sell. Seeing them so happy made my day!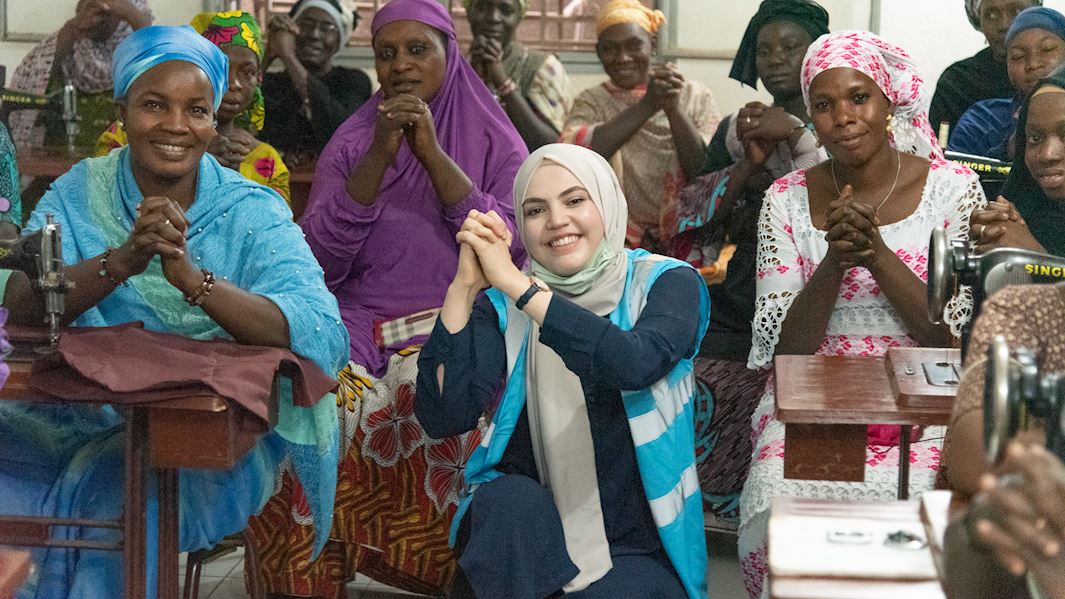 I was surprised to see how appreciative poor families living in remote villages were of our gift of some goats and chickens. Not only will they use the animals to feed their children, but the additional eggs and milk can be sold to generate income.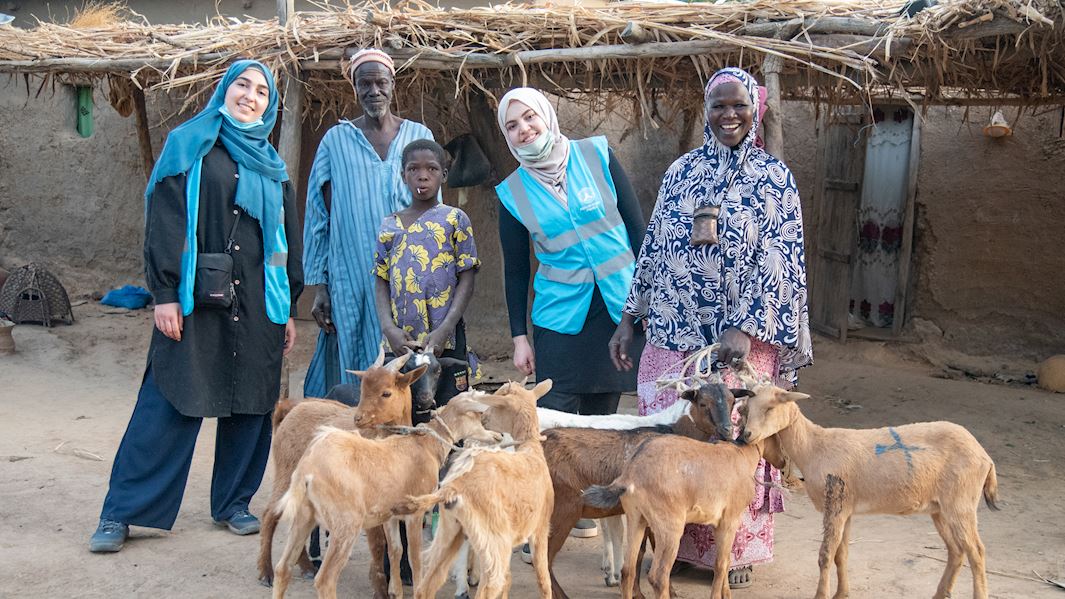 There were so many happy memories, but the one that stands out the most for me the day we distributed shoes and school bags to children at the Muslim Hands School of Excellence in Niger. I will never forget their beautiful smiles, they were so happy with something so simple as a pair of school shoes
Before my trip, I thought something like a pair of shoes was insignificant because food and clean water are more important, but after witnessing the happiness these shoes brought to these orphans, I realized that every gift is priceless, no matter how small, and every single smile so precious and meaningful.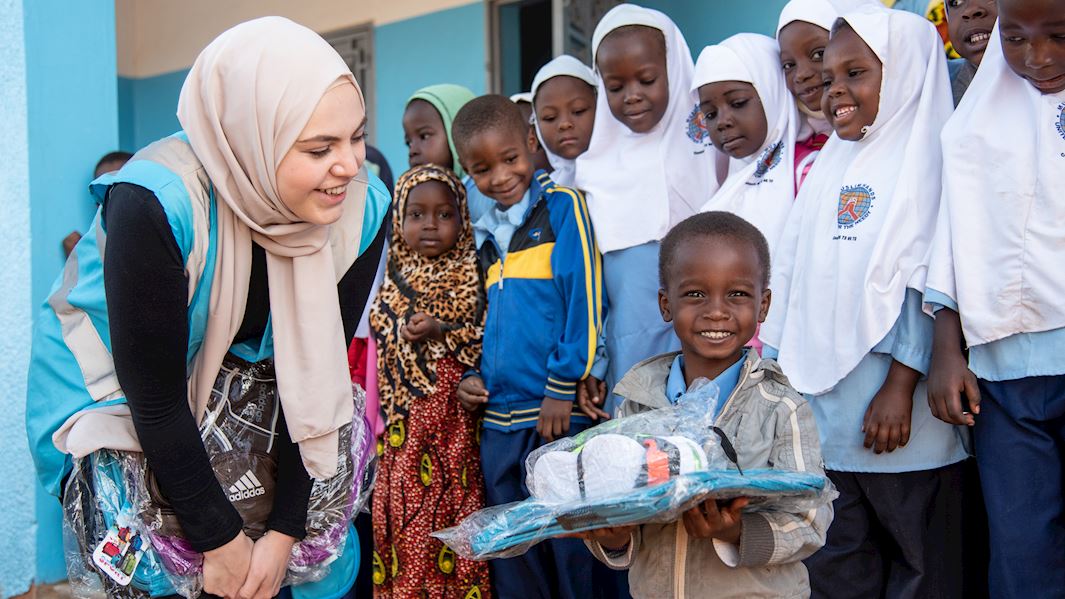 Gustave Flaubert once said: "Traveling makes you modest. We can better see the tiny place we occupy in the world", and this is exactly how I feel. We can all be guilty of not always valuing everything we have, but we really shouldn't, because billions of people in the world are not as lucky as we are. I had never seen people suffering from real hunger. Their struggles are utterly heart-breaking. I thank Allah(SWT)  for all of His blessings, and I hope He will give me the chance to keep working for the most vulnerable.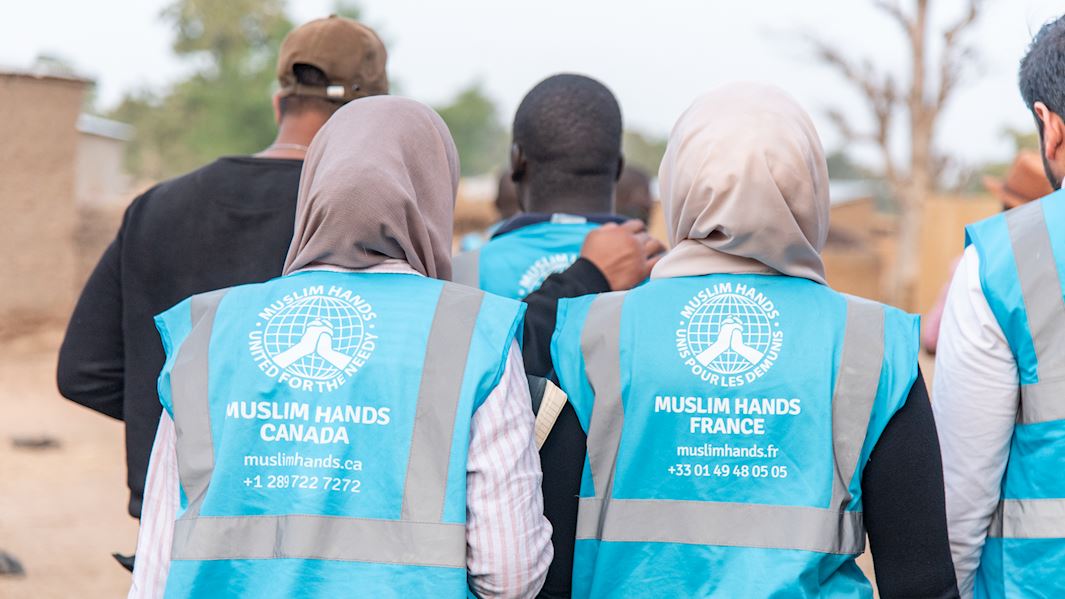 Please do not forget them in your duas and your donations. May Allah reward you greatly for the difference you are making in their lives and may He ease your difficulties as you're helping us ease theirs.
---
Facebook

Twitter

Email This