April 14, 2021
Your Aid in Action: Fighting the Yemen Famine
The Yemen famine has been ongoing since the onset of the civil war in 2015. The famine has been a direct cause of the conflict and further compounded by an air, sea, and land blockade as well as a Houthi humanitarian siege. In March 2021, the World Food Program projected that if the blockade continues then 400,000 Yemeni children are at risk of dying from acute malnutrition.
Muslim Hands is on the ground delivering life-saving aid to help protect the most vulnerable victims of the Yemen Crisis. We have implemented several food distribution projects to help fight the famine, from family food parcel distribution to school feeding programs as well as our very own Muslim Hands Bread Factory. We are doing everything we can to help tackle hunger and save Yemeni lives. Here is everything you need to know about how your donations are helping to fight famine in Yemen.
The Muslim Hands Bread Factory
The Muslim Hands Bread Factory launched in Aden in 2020. It is a sophisticated operation that employs local staff, who bake over 10,000 loaves of bread each day. The bread is distributed to vulnerable people including orphans, widows, and the disabled.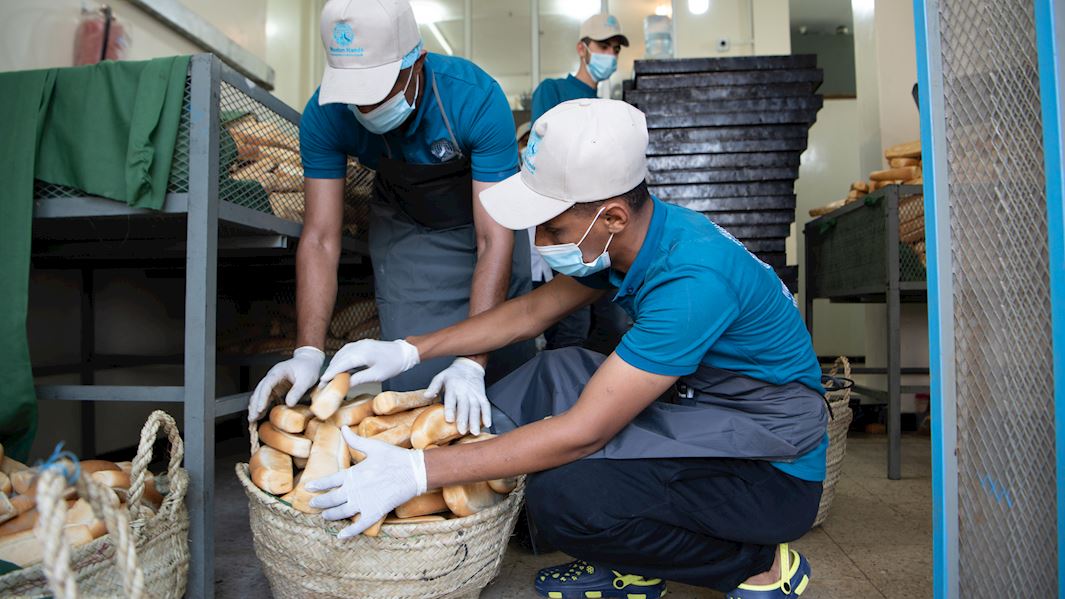 The current output of 10,000 loaves a day feeds 5000 beneficiaries, each person received two loaves of bread daily.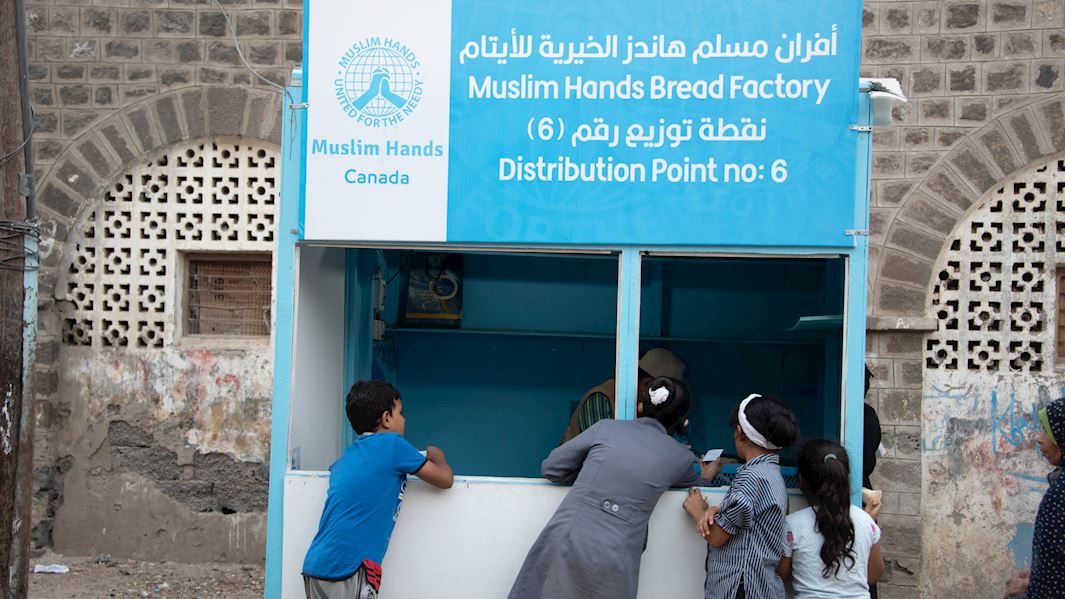 We are currently working on expanding this project to other locations including Ma'rib and Hadhramaut. The Ma'rib bread factory is expected to open within the next month.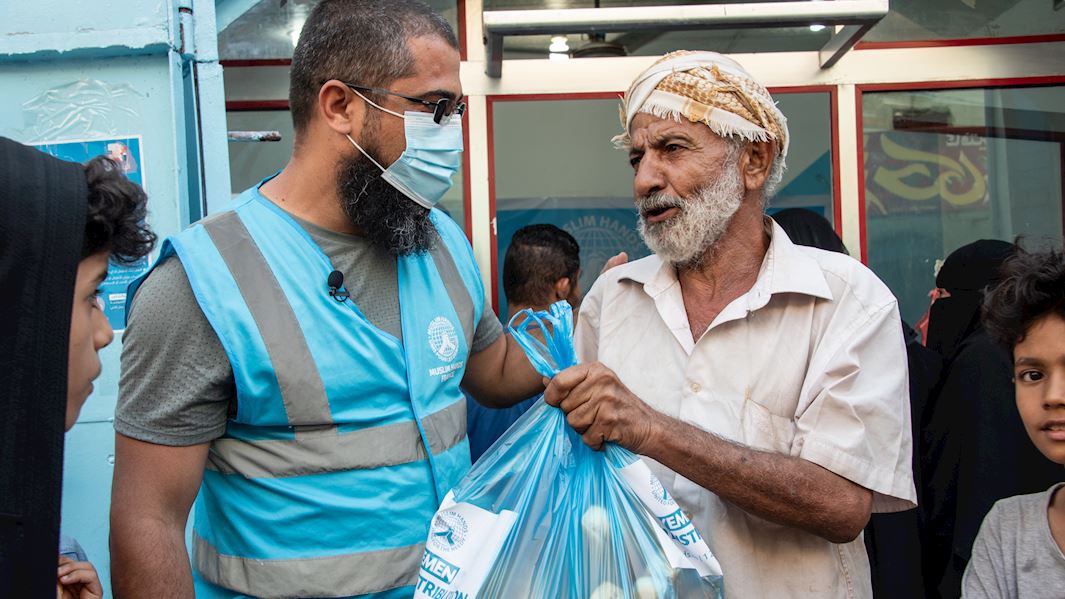 For just $2 a day you can feed 14 people bread daily and do your part to help fight the famine in Yemen.
Family Food Parcel Distribution
We distribute family food parcels to the most vulnerable communities with a focus on serving internally displaced people who have fled their homes due to the conflict, leaving everything behind.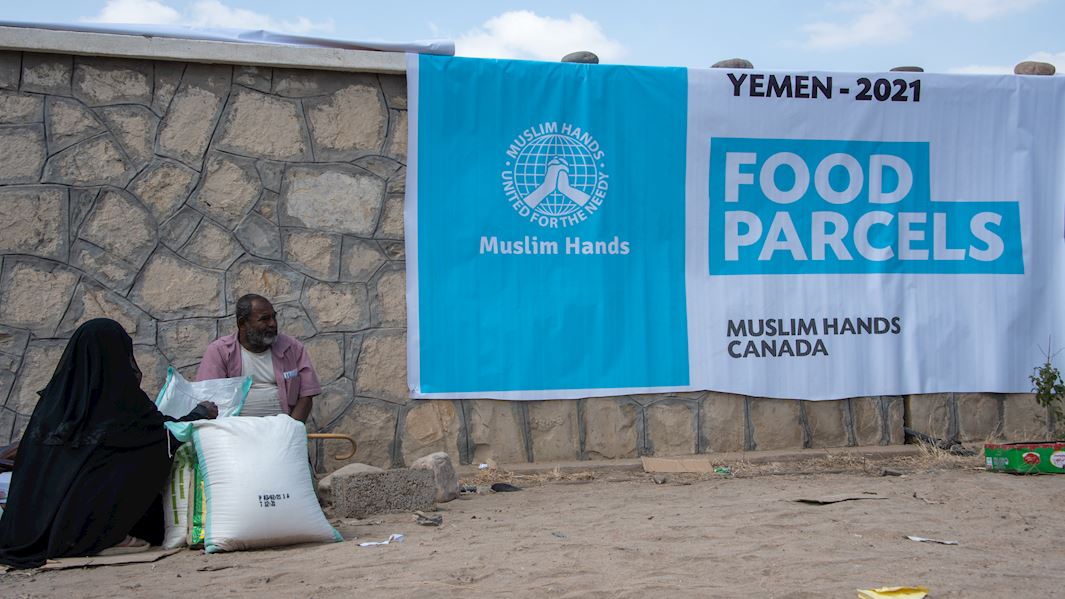 Alhamdulillah, with your support we have distributed thousands of food parcels helping tackle the hunger of tens of thousands of beneficiaries.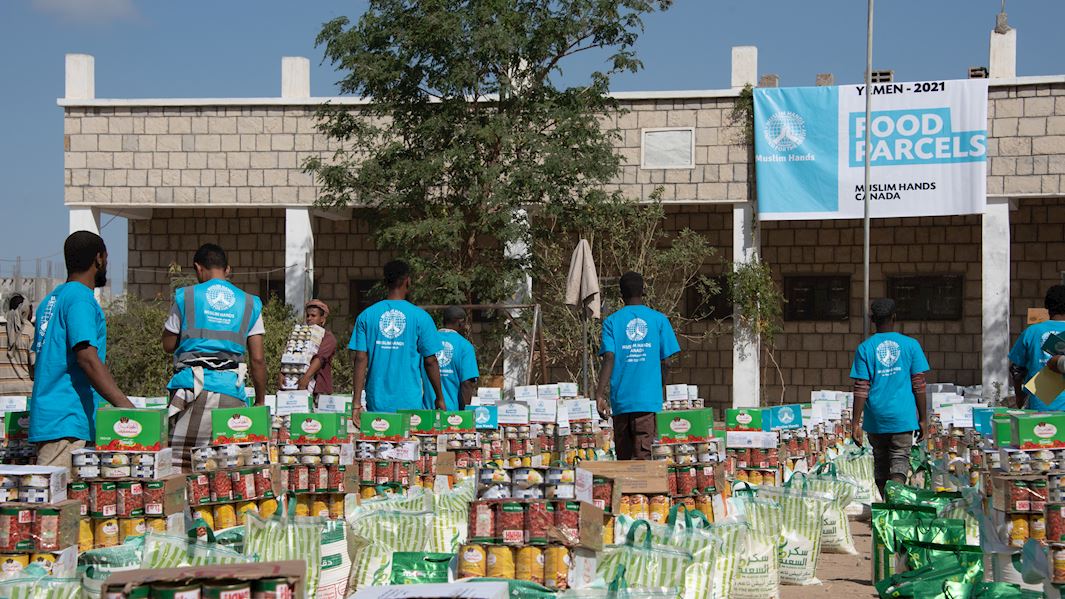 Each family food parcel contains nutritious staples like flour, rice, tuna, beans and cooking oil, and feeds a family of five for an entire month.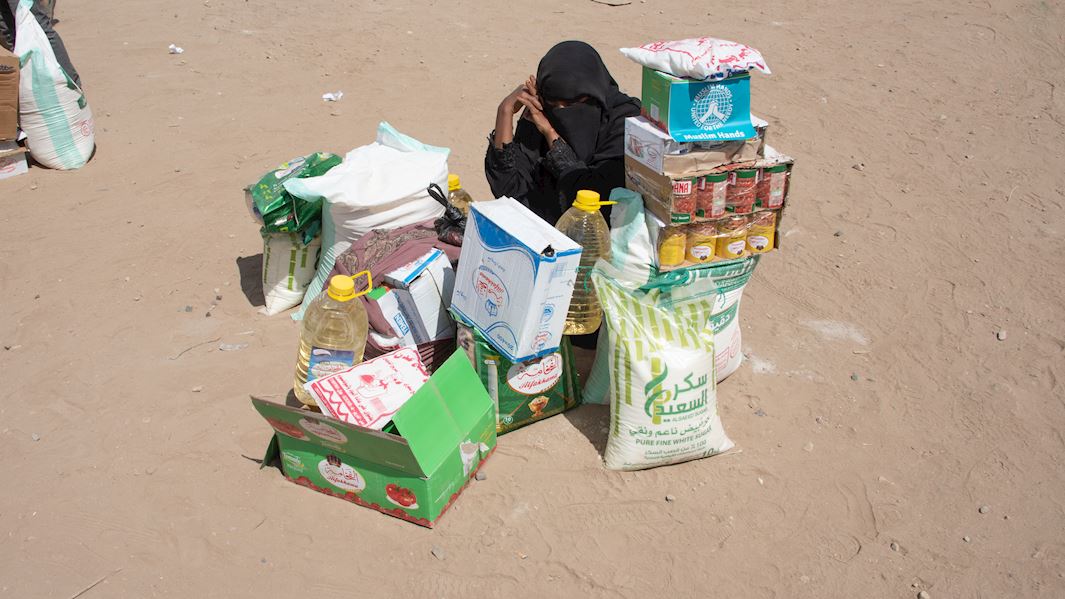 This Ramadan for just $190 you can feed the fasting in Yemen by donating a family food parcel and multiply the rewards of your fast as well as help fight the famine in Yemen.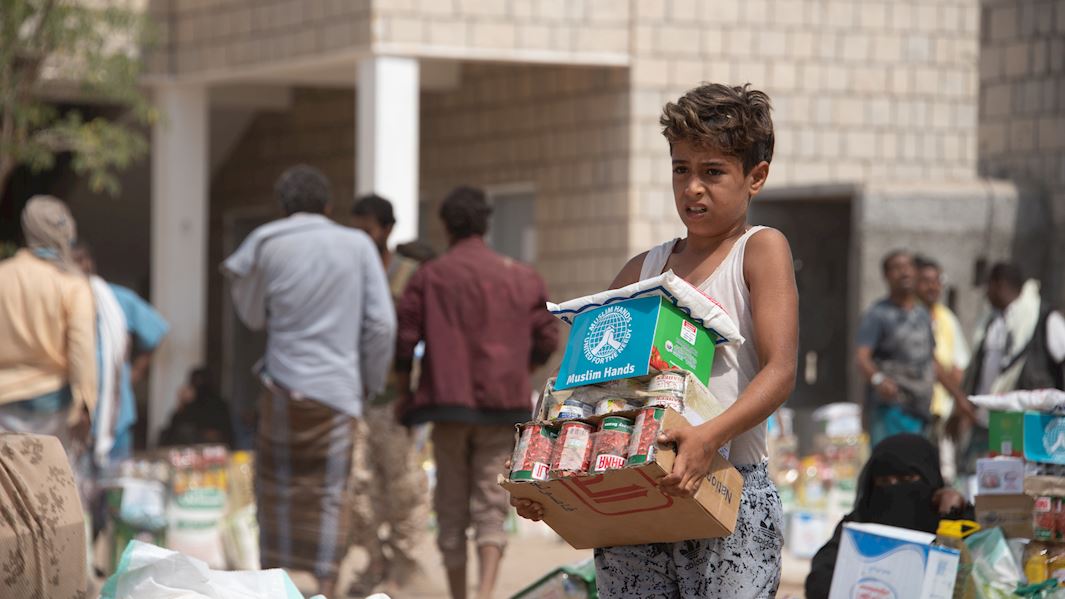 School Feeding Programs
Thanks to your generous donations we are helping to keep children healthy and in school through implementing school feeding programs.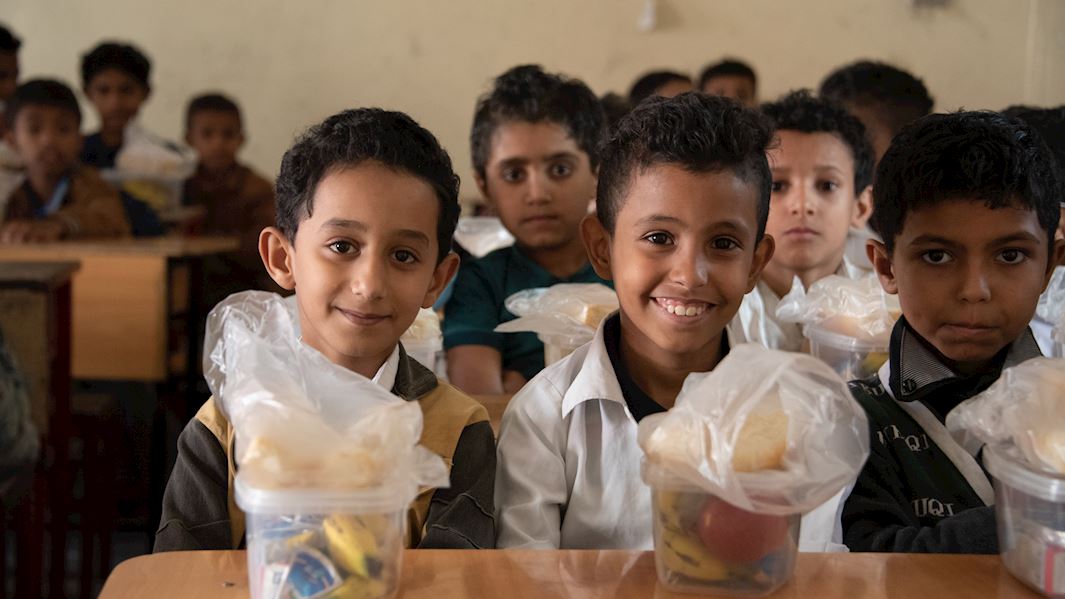 The families of the children we feed through our school feeding programs can not afford food and therefore the school meal they receive is usually the only food the children eat all day. Each child receives a packed lunch including a healthy sandwich, fruit, juice, and cake.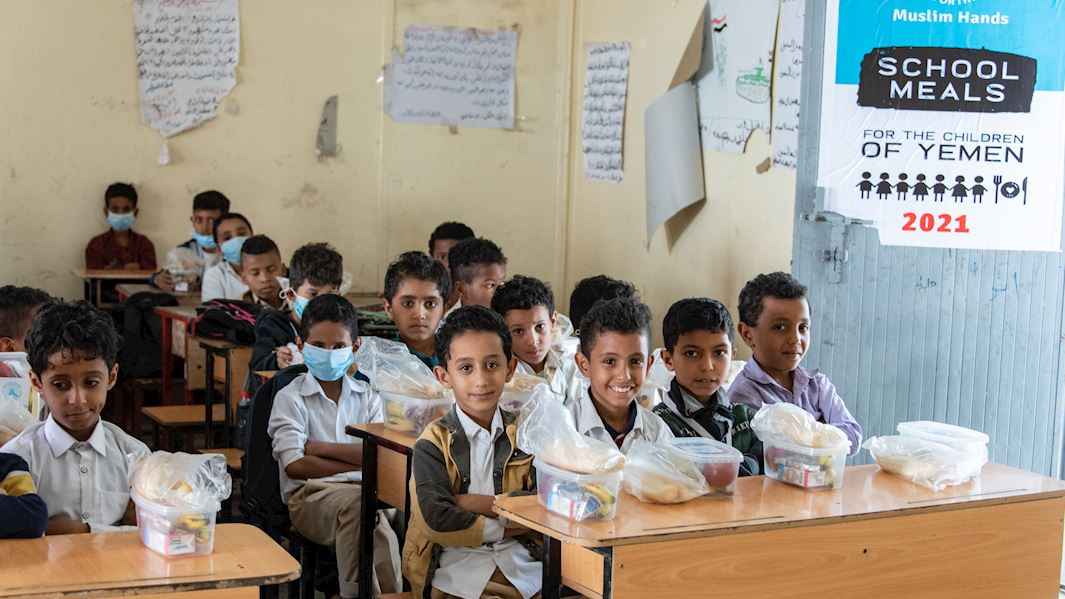 Many of the children that benefit from this programme would not be able to afford to stay in school if it were not for the free lunch, as they would have to work to help their families afford food instead.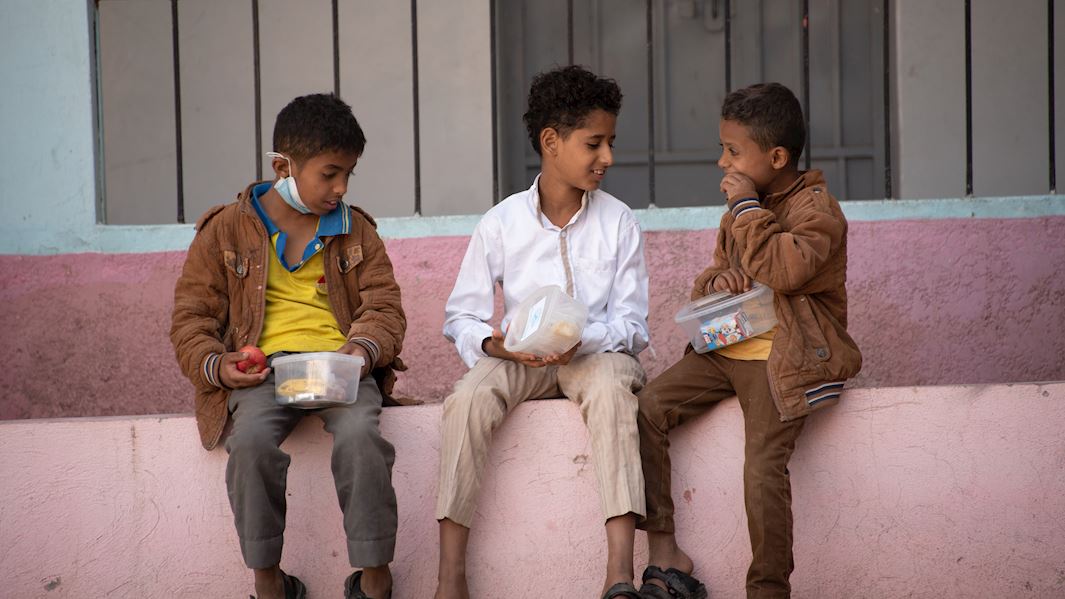 For less than $300 you can help a child stay healthy and in school by providing them with a daily nutritious meal for a whole academic year.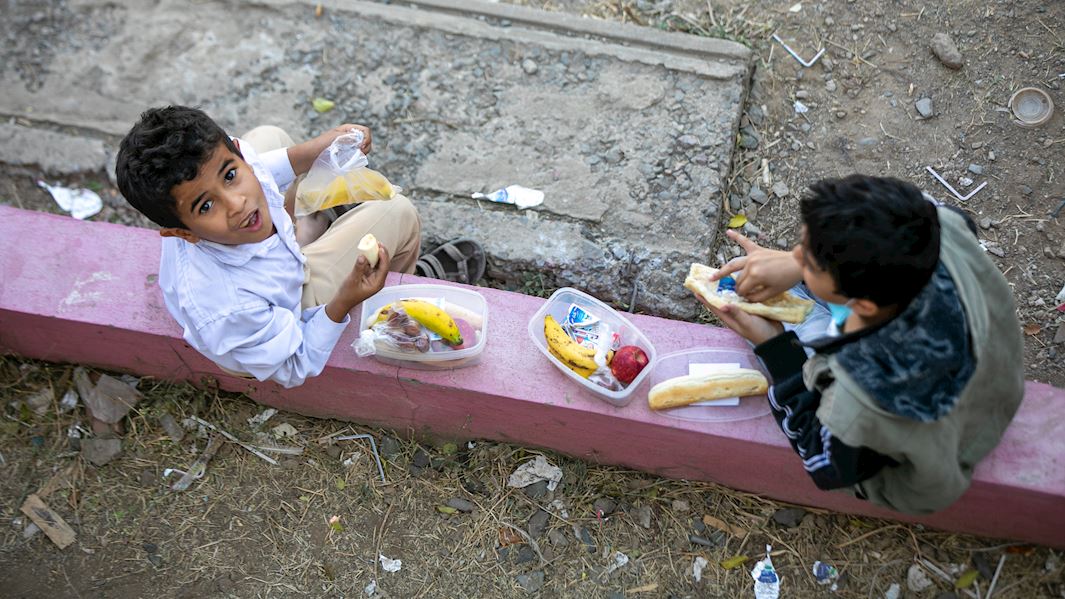 Alhamdulillah, your continuous support is enabling us to carry out such important live-saving work in Yemen. You have helped feed the hungry and saved countless lives. Please continue to help us fight the famine in Yemen and save lives!
---
Facebook

Twitter

Email This