October 6, 2020
Planting Small Seeds to Make Big Change
As Muslims, we are encouraged to regularly give Zakat and Sadaqah to the poor and needy to draw closer to Allah (swt). However, this does not need to be a big or extravagant exercise.
Ibn 'Abbas said, "There are 360 joints and each of them owes Sadaqah every single day. Every good word is Sadaqah. A man helping his brother is Sadaqah. A drink of water which he gives is Sadaqah. Removing something harmful from the road is Sadaqah." (Al Adab Al-Mufrad)
We often forget that the smallest things in life can sometimes make the biggest difference. Smaller charitable acts can be just as life-changing as more expensive projects like building a community water well, a large school compound, an orphanage, or even a masjid for example. This is because smaller projects tend to focus on helping a smaller number of beneficiaries, so the impact is far bigger and long-lasting.
Our selection of Great Charity Gifts is a good example of this. Choosing to gift a fruit tree to a farming family in rural Pakistan for example can cost as little as $40 but the impact of your generous contribution can transform the lives of the recipients in more ways than you can imagine.
This one tree can provide numerous fruit seeds, which can be used to grow more trees. These trees can then be used to grow even more trees, and from there whole communities can benefit from eating healthy food, appropriate to their local diet as well as gaining from the environmental benefits of having trees nearby. As time goes on, families can also benefit financially from the income generated from selling on the surplus fruit. This creates a sustainable and profitable business model, which can be passed down the generations.
A simple fruit tree can solve food insecurity, improve the health and environment of locals, and break the cycle of generational poverty. It is a means of economic development for our brothers and sisters most in need and counts as Sadaqah Jariyah. This means that while you are alive and even after you pass on, you will continue to reap the rewards for those who eat and sell from your donated tree.
Our first tree planting event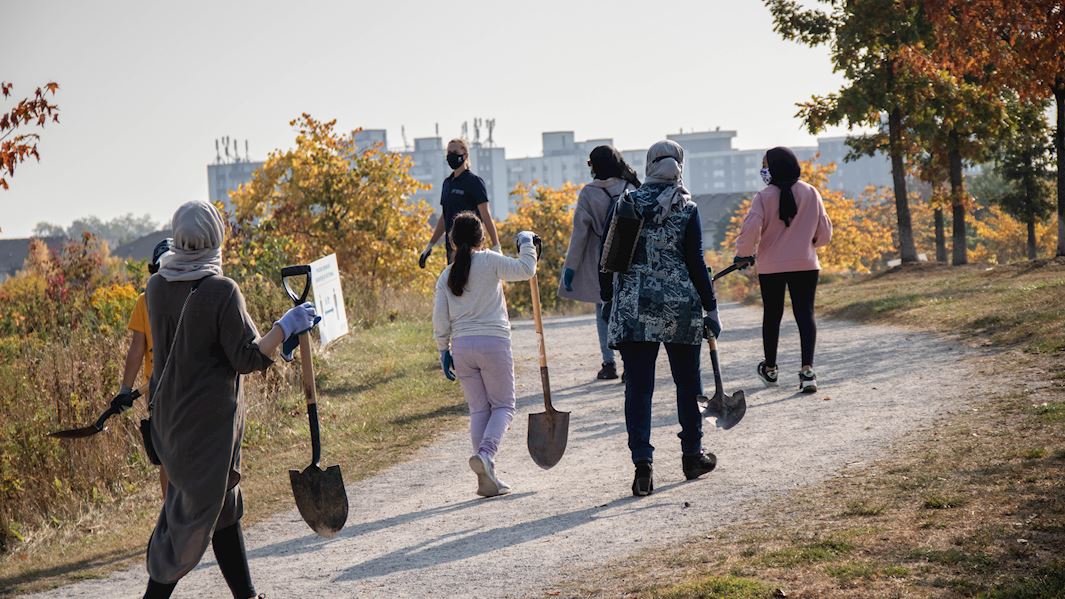 On Saturday, 26 September 2020, Muslim Hands Canada held its first successful tree planting event at Mississauga Brickyard Park. Alhamdulillah, thanks to the generous support of our donors, we were able to collect donations for more than 18 fruit trees for families living in remote areas of Pakistan and Mali.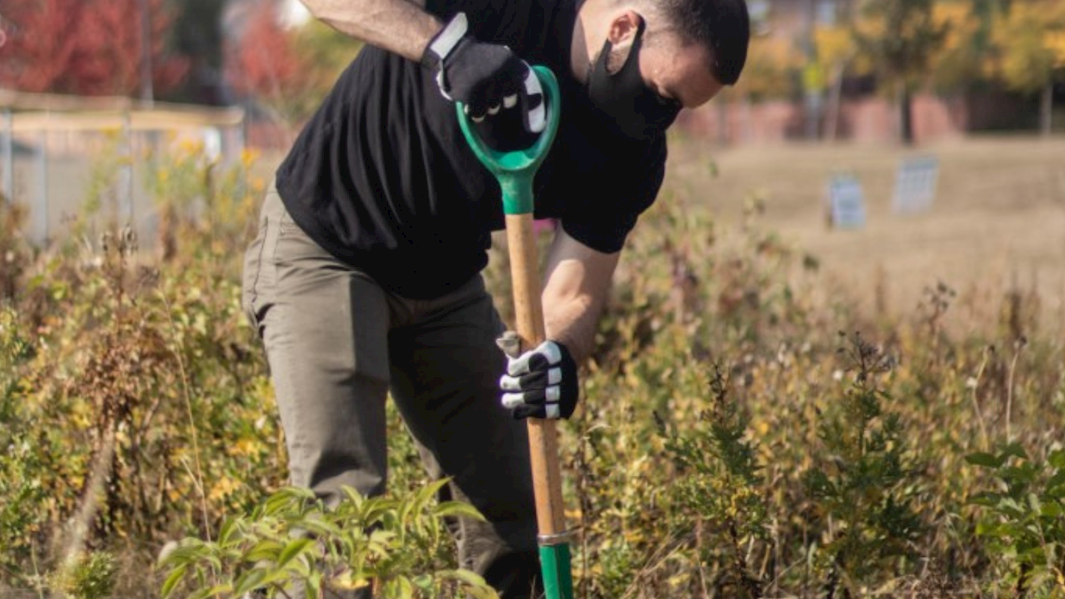 Our team of volunteers also planted more than 50 trees within our local community to help maintain our environment and make our planet a cleaner and safer place for future generations. May Allah (swt) accept all our efforts.














---
Facebook

Twitter

Email This