August 12, 2020
Qurbani Distributions 2020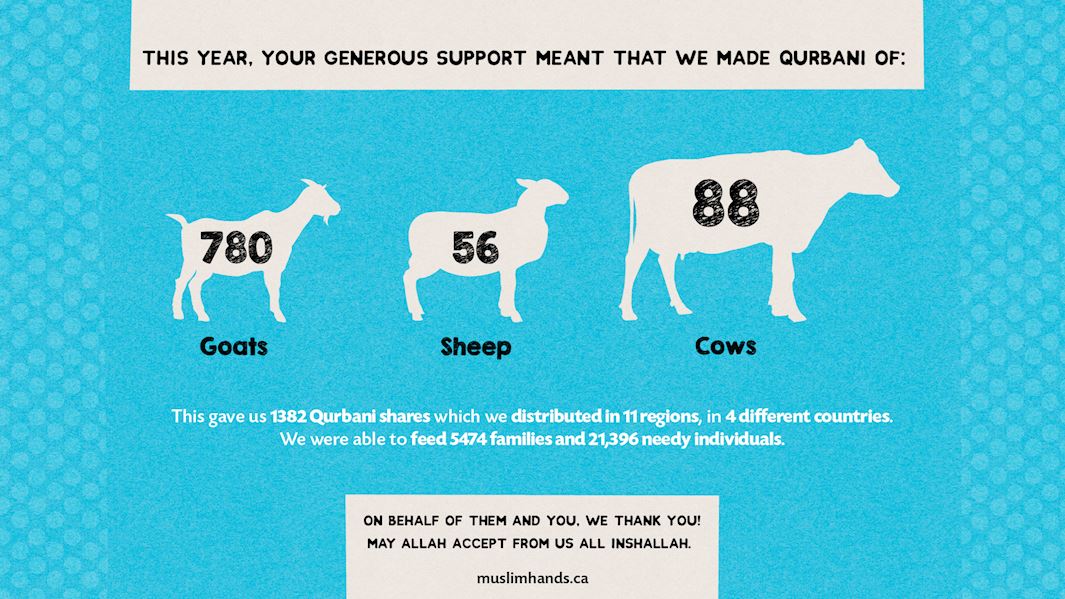 This Eid your Qurbanis fed more than 25,000 people
Alhamdulillah, this year thousands of you responded to our request to revive a forgotten Sunnah and gave an extra Prophetic Qurbani, in addition to your own. Thanks to your generosity, your Qurbani donations reached more than 25,000 beneficiaries in some of the poorest regions of Pakistan, Niger, and Mali as well as war-ravaged Yemen.
Most of our recipients were orphans, widows, and the elderly, and many of them had not eaten meat at all this year. As you can see from their smiles and tears of joy, they were incredibly grateful to be able to enjoy a warm and nutritious meal on Eid.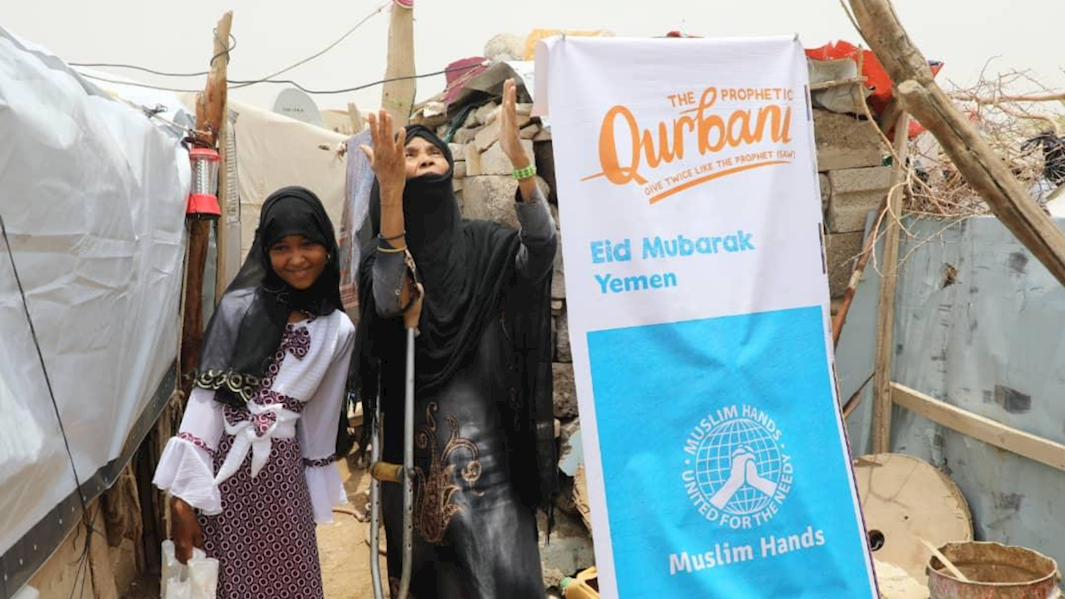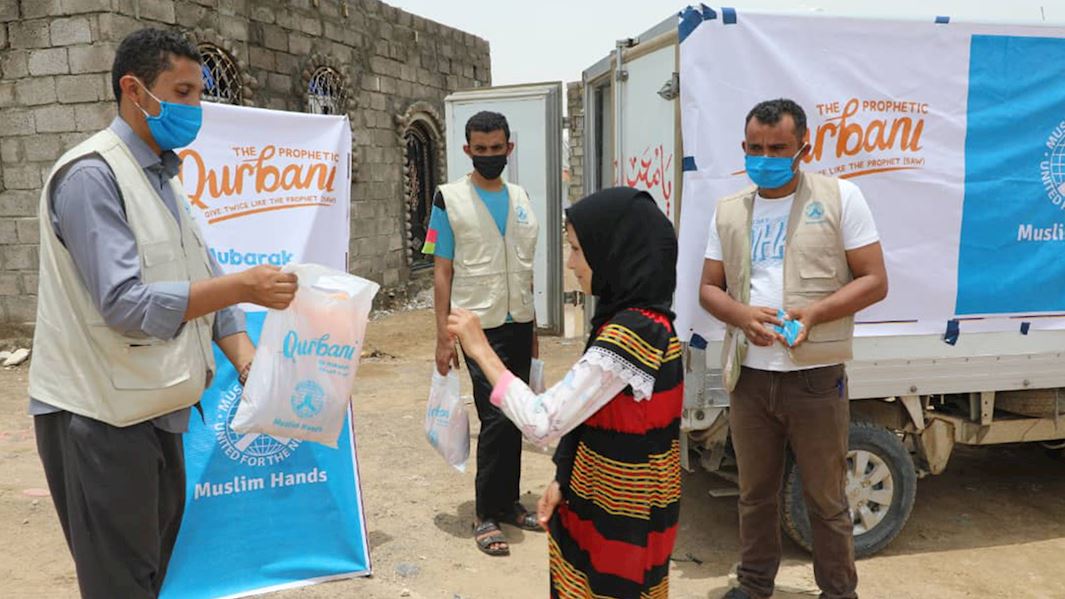 Smiling and thankful – even amongst the ruin in war-torn Yemen
Many of you chose to give your sacrifice to the desperate people of Yemen, where 80% of the population is in need of urgent humanitarian relief. Our teams in Aden and Lahj distributed the meat from 56 sheep to 224 families and 1,568 individuals. Most of our recipients were widows and young children.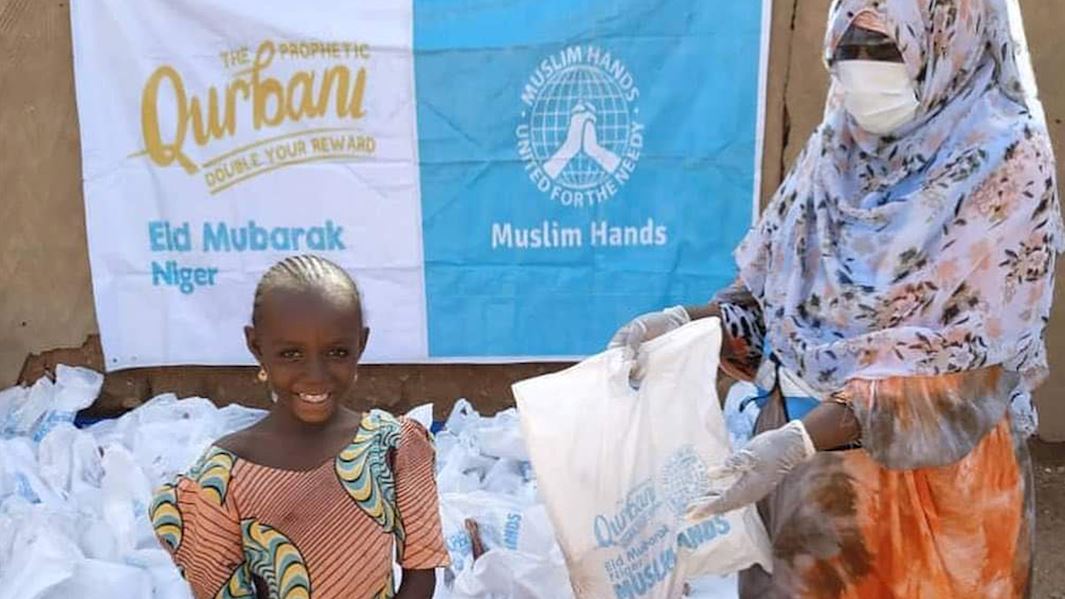 This little girl in Niger could not wait to receive her Qurbani.
Nearly 2.5 million people in Niger do not have enough food and one in ten children are acutely malnourished. Thanks to your support, we sacrificed 780 goats and were able to feed 3,710 families in the villages of Heledi Koynouga, Sonuci Ayouba Soudure, ONG AICO base loosa Gourgou and Koubia. These are remote areas of the country and people living here face a daily battle to access food and clean water.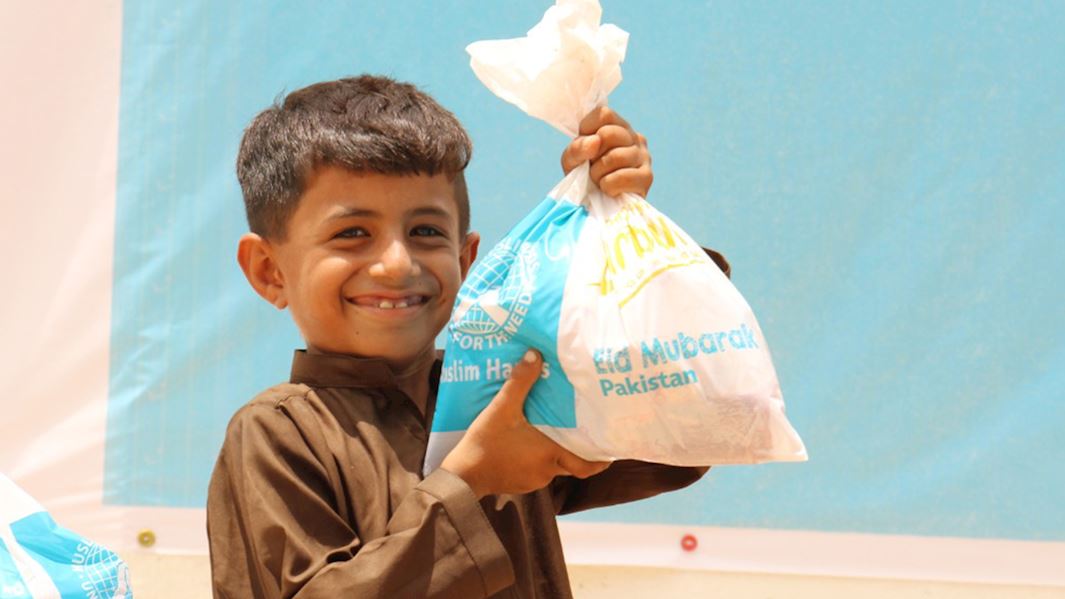 Filling up his stomach so he can learn and excel
Your Qurbani donations helped us feed 840 struggling families in the Badin Sindh province of Eastern Pakistan. The land here is used to farm sugar cane, but an ongoing drought has plunged farming families deeper into poverty. Muslim Hands already manages a number of schools in the area and some of the 17,000 meals from your Qurbani donations, were used to feed school children, like this little boy, and their families.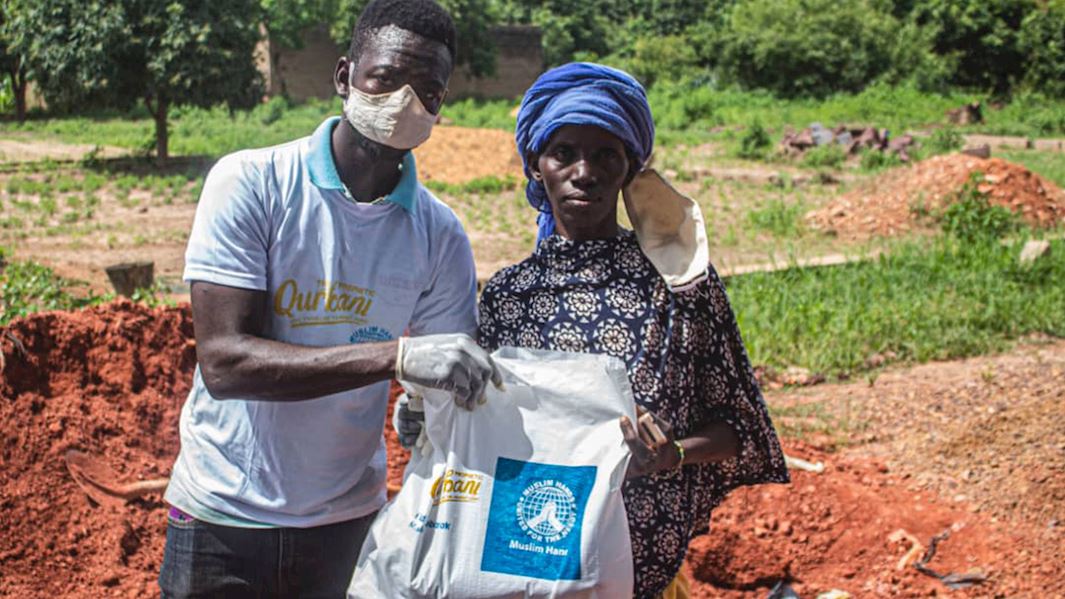 Giving her an opportunity to feed ger family well
Poor harvests have severely affected food supplies in Mali and in the last year, more than 200,000 women and children were displaced after being forced to find food and shelter in other parts of the country. This year, we intensified our efforts in the areas of Djeniba, Falako, Soutiani, Kassegue and Wonikoro, where we sacrificed 57 cows, to make 2,000 meals. More than 1,700 families and 8,500 individuals were able to enjoy a healthy, protein-filled meal, with fresh meat, on Eid day.
As you can see, there is wisdom and immense reward in following the teachings of our beloved Prophet (saw) and we pray that Allah (swt) accepts all of our sacrifices and efforts Inshallah!
---
Facebook

Twitter

Email This