September 15, 2023
Educational Tools Enhance Learning at Muslim Hands Schools

The introduction of the interactive board at Muslim Hands Halimah School of Excellence in Wazirabad, Pakistan revolutionized the educational experience for students and their teacher, Kaneez Fatima.
For Fatima, the interactive board has been nothing short of a game-changer. "Interactive boards provide invaluable support for students in recognizing and memorizing words through engaging visuals, built-in activities, and more," she says.  "They facilitate the incorporation of colors and alphabetic activities for English, utilize scales and shapes in Math, and offer video support across various subjects."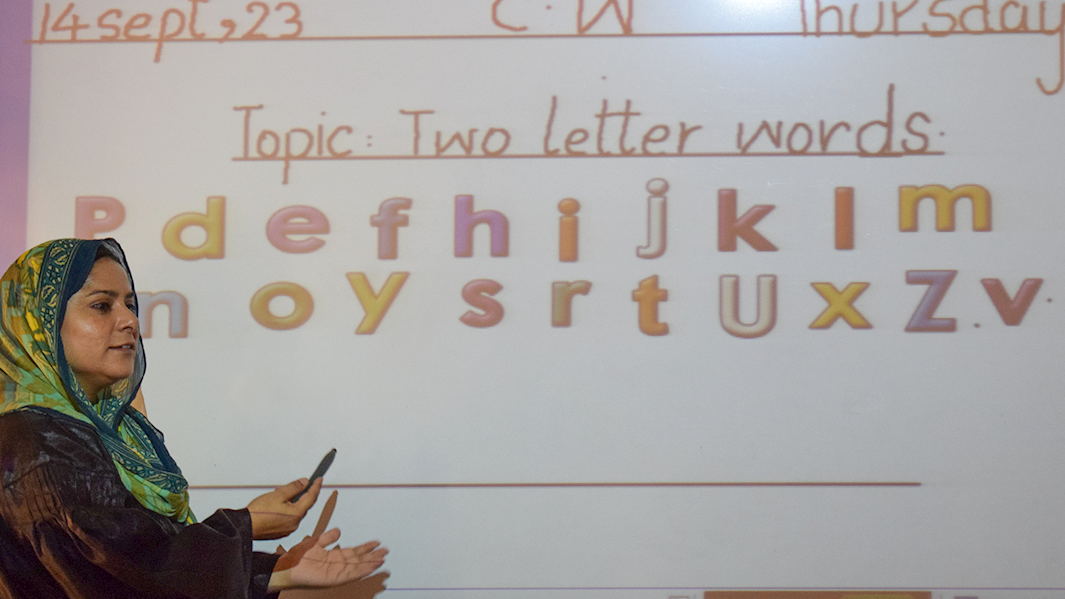 Underprivileged students who often lack the support of educated parents, now have access to an immersive and engaging learning environment.
Before the advent of interactive boards, lectures often felt tedious, and activities were limited, resulting in a less engaging educational experience, says Fatima.
The generosity of Muslim Hands donors has equipped the school with this invaluable 21st-century teaching tool, ensuring that children from disadvantaged backgrounds have access to a quality education.
Fatima hopes her students to become more confident, skillful, and proficient problem solvers, equipped to thrive in the digital age.
By contributing to our Education Fund, you can play a part in providing the most vital teaching tools which can provide a more interactive learning environment for our students.
---
Facebook

Twitter

Email This