October 6, 2023
Sixty-Eight and Resilient: A Senior's Journey to Sight Restoration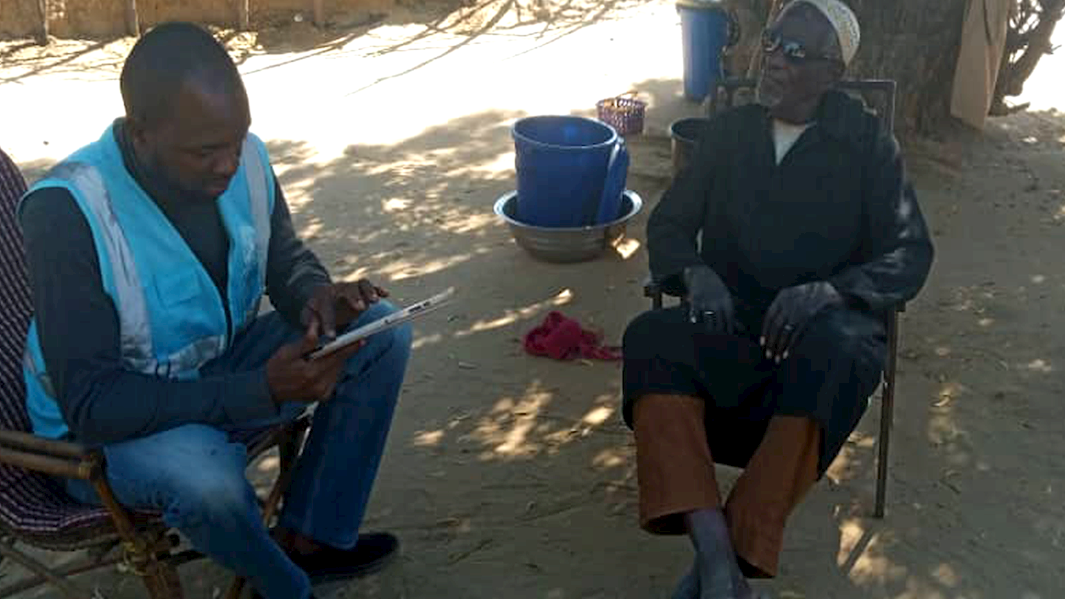 The UN General Assembly designated October 1st as the International Day of Older Persons, a day dedicated to promoting the rights of senior citizens, recognizing their valuable contributions. Muslim Hands is committed to fostering a society that supports every member, including the elderly. One of our eye camp beneficiaries is Saidu Musa, a 68-year-old farmer in Niger.
In the heart of the Fabidji community in Dosso Region, Saidu's life is a testament to resilience in the face of adversity. Saidu is the breadwinner for a family of seven. He's battling not just the challenges of feeding his family but also the darkness that clouds his vision.
Despite his unclear vision, he goes to work every morning, squinting with one eye as he struggles to make a livelihood as a farmer.
Life in Fabidji is harsh. The local economy revolves around small-scale trading, a fragile lifeline for families like Saidu's. His meager earnings of 1000 franc ($ 2.2 Canadian dollars) per week are barely sufficient to put food on the table.
He has many dreams, including being a prosperous farmer. "I would like to have enough food and start capital so that I can become a big farmer." He is grateful to all the donors for their help.
He yearned for the day when he would afford to visit an eye clinic so he could see clearly again.  But thanks to  your generous donations, Muslim Hands can establish eye camps which help people like Saidu.  You allow people like him become independent and lead a life of dignity and respect.
According to the World Health Organization, over 2.2 billion people globally experience near or distance vision impairment. A majority of those affected live in developing counties.  
Muslim Hands has set up free cataract camps in Fabidji, Dosso region in Niger. Doctors will conduct 100 free cataract surgeries and provide glasses to the beneficiaries.  This project is targeted to those who are not able to afford surgery and considered vulnerable such as the elderly, disabled and those who are visually impaired. To contribute towards an eye camp share, click here to donate. 
---
Facebook

Twitter

Email This