August 25, 2023
An Eye Camp Assists the Vulnerable in Niger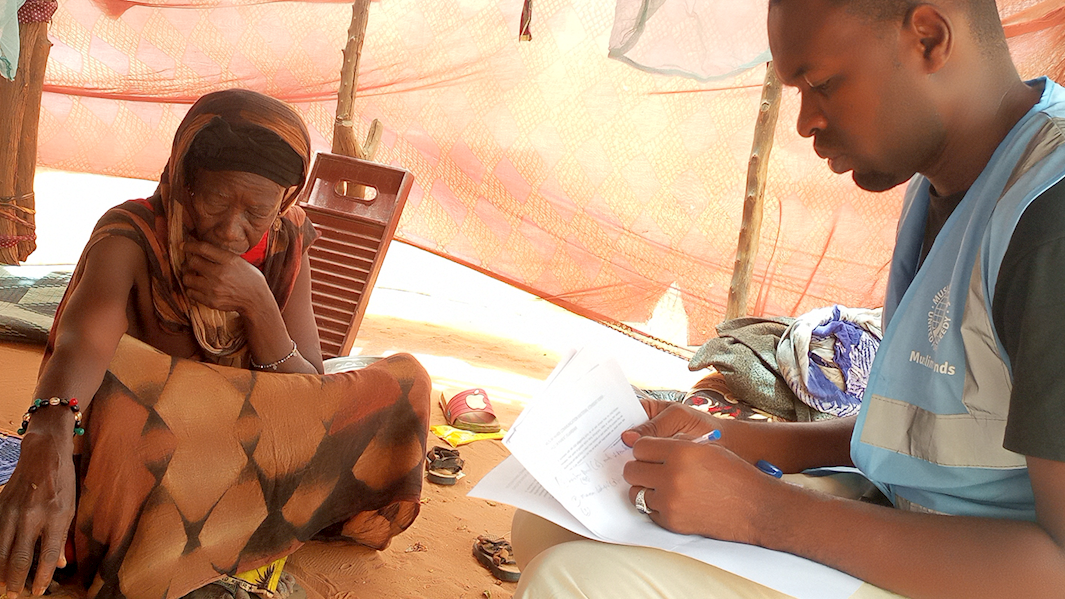 Sixty-five-year-old Hauwa, a grandmother from Niger is in dire need of an eye surgery. She lives in a mud hut earning 1000 franc ($CAD 2.24) a week selling vegetables, barely enough to make ends meet.  She is the only breadwinner for her grandchildren, who lost their parents.
Hauwa suffered from many eye infections through the years but wasn't in a financial position to visit a doctor. "My all-time fear was how to get money and visit the hospital for treatment." She can't wait for the day she'll be able to see clearly.  "I pray to Almighty Allah to make my surgery successful so that I can see clearly."
Thanks to generous donors like you, Hauwa will receive screening, and if needed surgery to restore her vision. Muslim Hands has set up free cataract camps in  Fabidji, Dosso region in Niger. Doctors will conduct 100 free cataract surgeries and provide glasses to the beneficiaries.  
This project will target those who are unable to afford surgery and considered vulnerable, including the elderly, disabled, and the visually impaired. By contributing an eye camp, you can give people the Gift of Sight and bring lasting change in communities around the world.
According to the World Health Organization, over 2.2 billion people globally experience either near or distance vision impairment. A substantial majority of those affected live in developing countries where factors such as malnutrition and restricted healthcare contribute to a prevalence of eye-related ailments.
---
Facebook

Twitter

Email This