September 2, 2022
Floods Shatter Hopes and Dreams

"We have lost everything; I am helpless right now." The words of Muhammad Idris, a resident of Basti Mureedan, a village in Punjab Pakistan, where flood waters have submerged homes, bridges and roads. Surrounded by distraught relatives, Idris stands beside his mud home which is in shambles.
"We do not have any resources to recover the damage."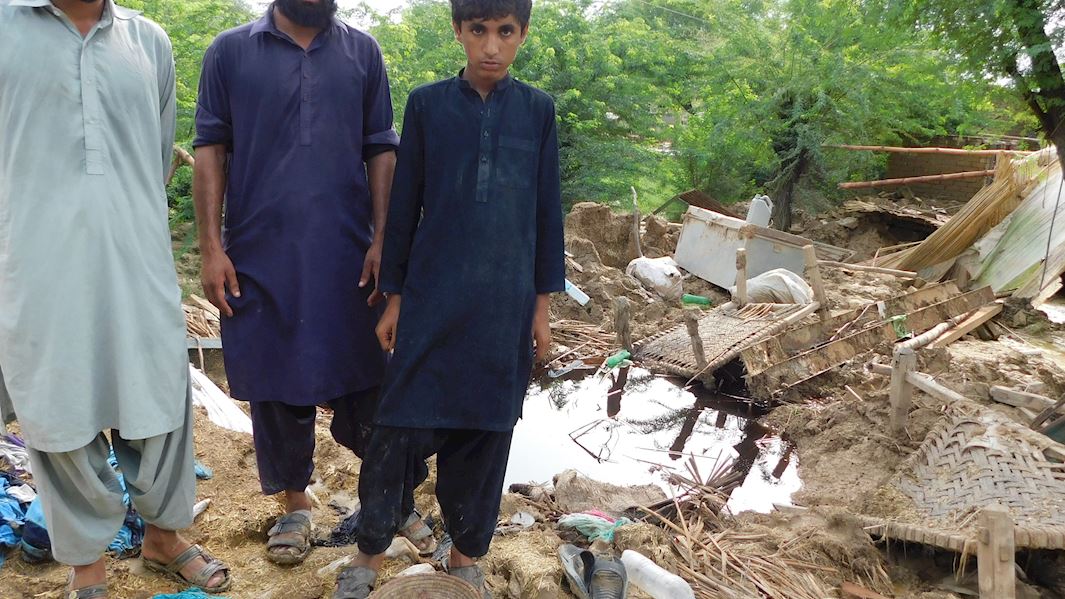 He was the main breadwinner of a family of eight including a wife, three siblings, and parents. He took up online work to supplement his father's income and started working towards his higher studies.  But now, the floods have shattered everything including his hopes and dreams.
"I was earning a reasonable monthly income before the floods arrived," he says. "Now my laptop, books and many important documents are submerged. All my work was stored in the laptop." Idris was also taking care of school expenses of his younger brothers.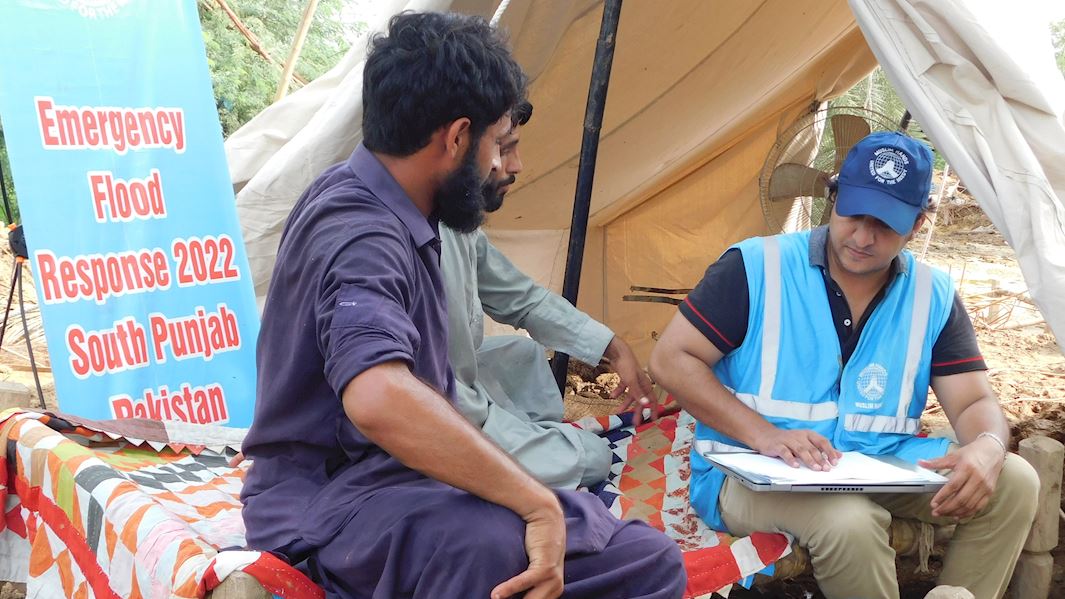 Most people in Basti Mureedani are daily wagers or own small shops.  Already crippled with poverty, these people are now in a state of hopelessness as they have no food or clean water. Our teams on the ground are providing hot meal packs, water bottles and emergency care for the affected, but the victims need much more support.  The emotional and financial repercussions of the disaster could last decades.
The floods have claimed over a thousand lives and left over 30 million without adequate shelter.
Help the People of Pakistan in These Trying Times
---
Facebook

Twitter

Email This