July 8, 2022
Your Qurbani Tackles Hunger

Within a matter of minutes, the 2005 Earthquake transformed Shahid Qasmi's home in Balakot, Khyber Pakhtunkhwa in a pile of rubble. Homeless and distraught, he had no choice but to shift to his uncle's house, a polio patient who lived in a cramped home with other dependents including a wife, a one-year-old son, and another brother.
The family lived below the poverty line, deprived of the basics, including nutritional food, health care facilities, and hygienic conditions. Before Muslim Hands helped them, the family couldn't celebrate Eid-Al-Adha because they couldn't afford the costs associated with Qurbani. Eating fresh meat was a rarity.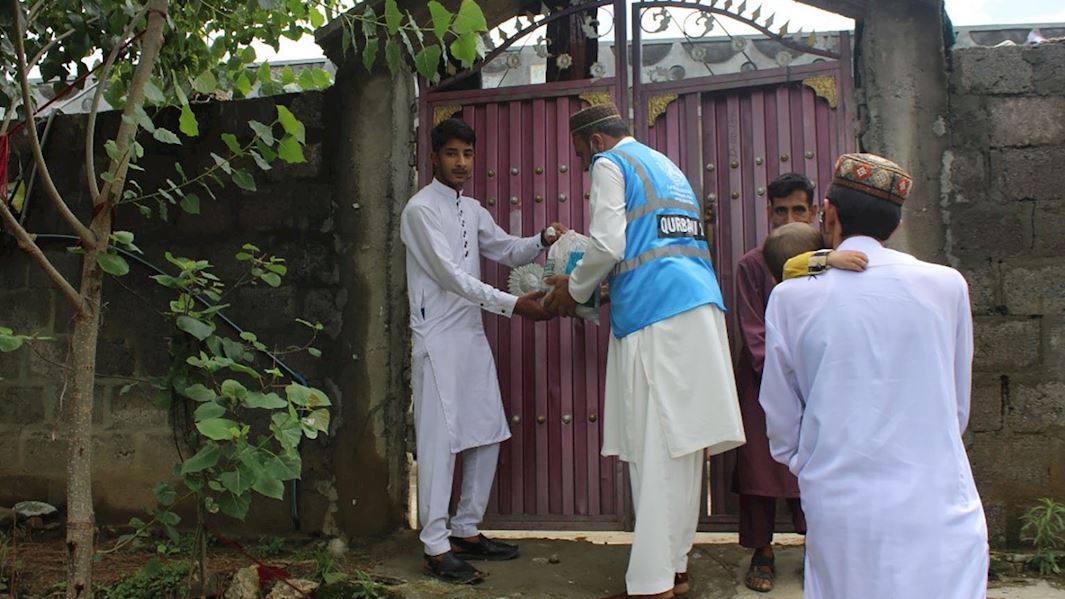 But your Qurbani donations, have not only helped families like these celebrate Eid-Al-Adha, but fueled them with hope for brighter prospects. More importantly, you have received the duas of these poor destitute souls Subhan Allah.

The family praised Muslim Hands for serving humanity and are forever grateful. On this day of Arafah, feed more families and receive the blessing of Allah (swt). May Allah bless you in this life and in the hereafter.
---
Facebook

Twitter

Email This