July 14, 2022
Your Qurbani Donations have Helped Families far and wide

For eleven-year-old Asba Azad, her two brothers, and mother, eating a decent meal is a struggle. After their father's passing, they were left to fend for themselves on only on a meager pension of Rs. 13,000 – barely enough to make ends meet. 
Besides struggling for food, their living conditions are detrimental.  During the rainy season, water drips from the roof of their home, an area comprised of two rooms made of bricks and thin steel sheets.  Most people in the village of Khaigala, 135 kilometers from Islamabad, Pakistan live below the poverty line earning approximately 10,000 PKR.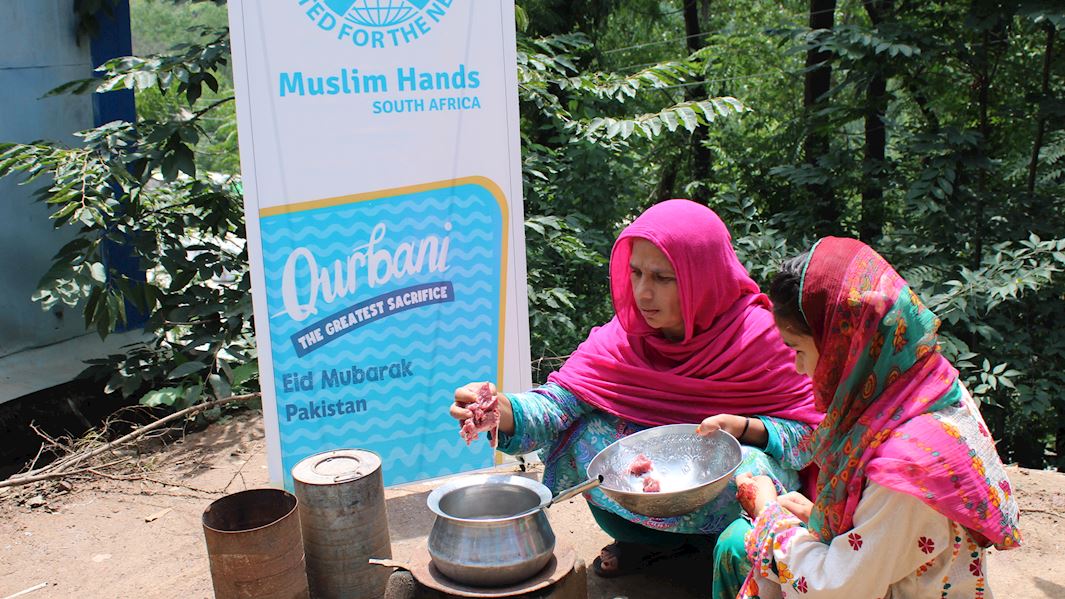 But your Qurbani donations, have helped families like these enjoy the blessings of Eid-Al-Adha. Through your kindness, not only did these families receive a hearty nutritious meal, but they could celebrate this significant Islamic festival.  
The mother feared that after her husband's passing, her children's education would come to a halt. But thanks to your generous contributions, these orphaned children, are enrolled in a Muslim Hands School of Excellence. 
The mother is so grateful for all your contributions. "I am thankful to you for providing education to my children…and quality meat on Eid-al-Adha." 
Thank you again for making Eid a reality for the thousands of families worldwide. Because of you, they could celebrate this significant Islamic festival. 
---
Facebook

Twitter

Email This