May 29, 2023
7 Reasons to Give Qurbani with Muslim Hands
At Muslim Hands, we take our responsibility of distributing your Qurbani very seriously. We make sure to follow the Sunnah of the Prophet (saw) in every step of the process, so that your sacrifice is 100% valid and benefits as many poor families as possible. 
 1. You Choose your Location 
You can select the country to offer your Qurbani, or select the 'Where Most Needed' option allowing on-ground staff to decide locations in need of your sacrifice. This year, we will distribute your Qurbani in India, Somalia, Mali, Niger, Senegal, Yemen, Pakistan, and The Gambia. For as low as $65, you can fulfill this important religious obligation and feed people in need.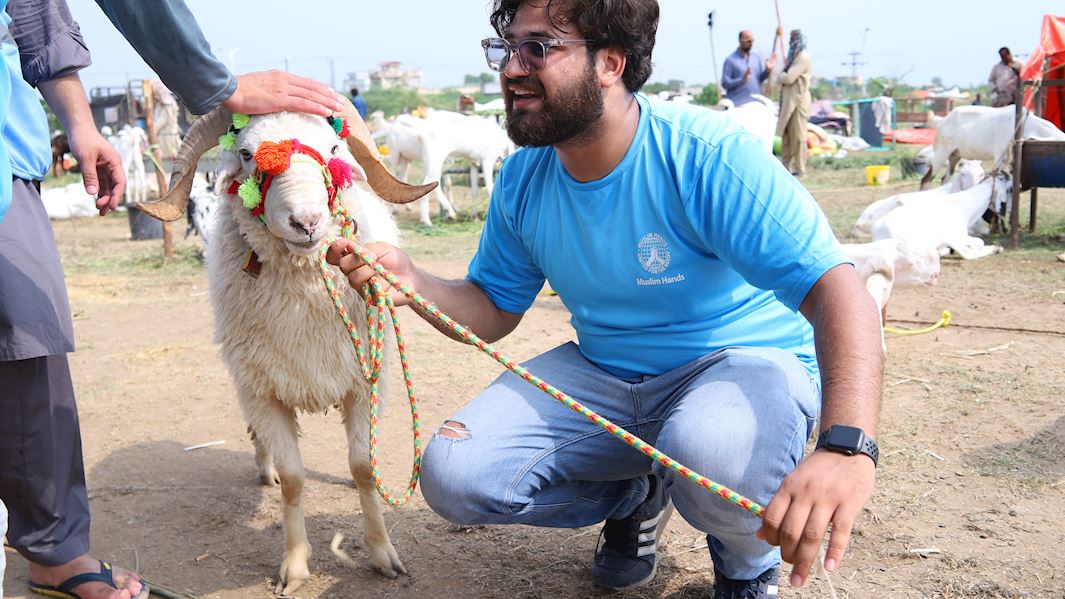 2. Your Qurbani Tackles World Hunger
The rising cost of living, the ramifications of conflicts and natural disasters, economic instability, and the ongoing COVID-19 pandemic, have intensified economic hardships faced by communities. These issues have widened the gap between the rich and the poor, pushing millions at the brink of famine. Our teams work closely with community leaders to identify families that are suffering from extreme poverty -- those most in need of meat.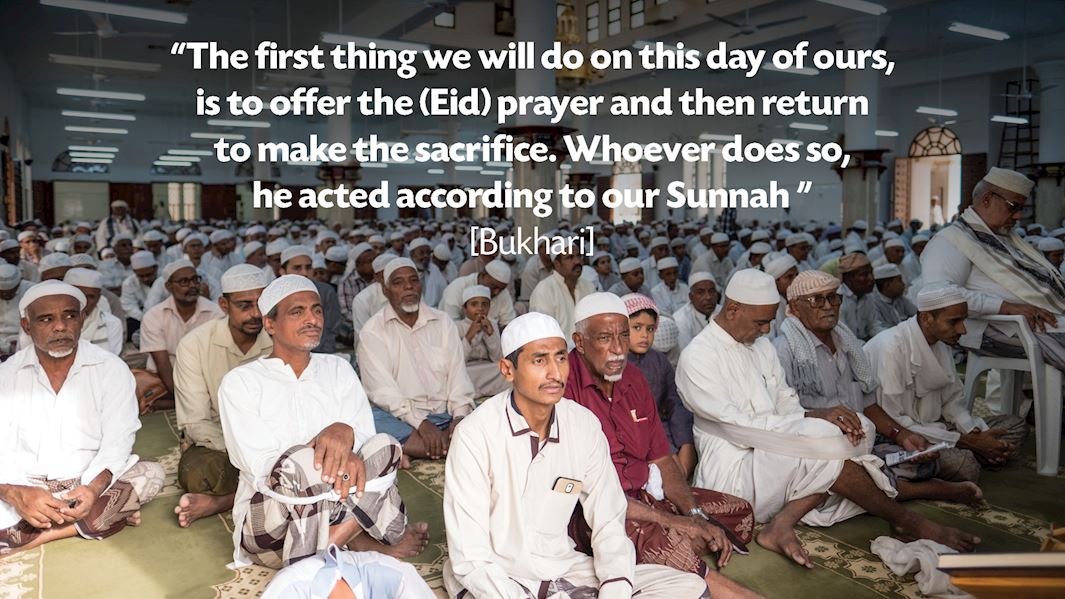 3. Your Qurbani is Stun Free 
Every animal is sacrificed according to traditional Sunnah methods of slaughter, guaranteeing that your Qurbani is Sharia compliant and valid. We do not stun our animals.  
 4. Your Qurbani Meat is Fresh, not Frozen, or Tinned 
All our Qurbani meat is fresh. We do not distribute any frozen or tinned meat. Many of these communities haven't had meat in months and are overjoyed at receiving meat.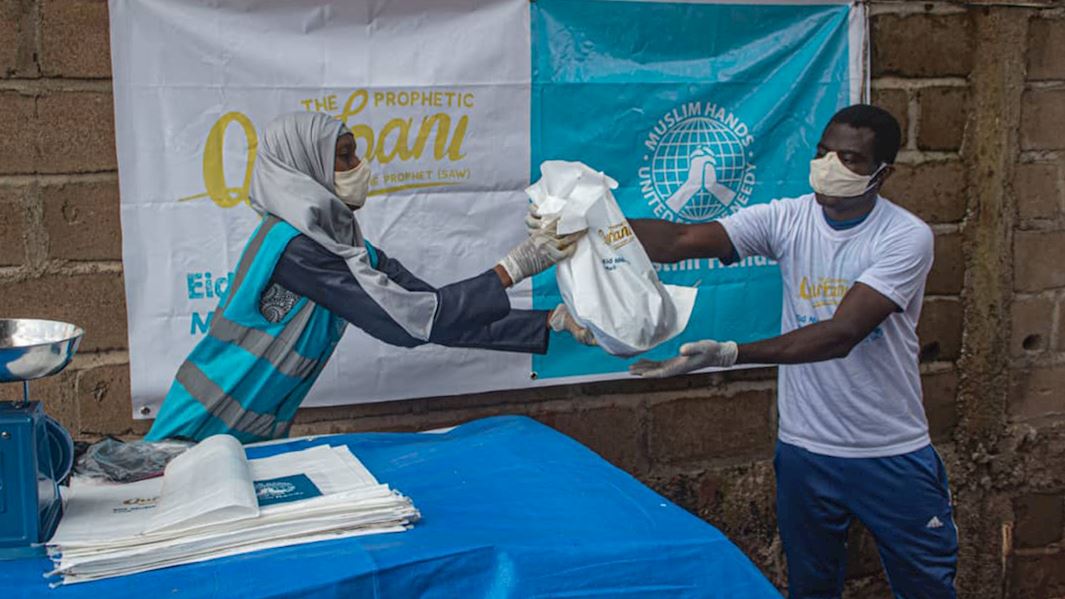 5. Your Qurbani is Performed after Eid Salah 
At Muslim Hands, we ensure that your Qurbani sacrifice is carried out after Eid Salah, following the Sunnah of the Prophet (saw), as verified in the following hadith: 
 'Whoever offers a sacrifice after the prayer has completed his rituals (of Eid) and has followed the way of the Muslims.' (Bukhari). 
 6. Your Qurbani Generates Employment 
By utilizing local farmers in every location, not only are we able to feed poor families in regions, but also generate employment. This creates and maintains jobs in the weeks leading up to Eid al-Adha.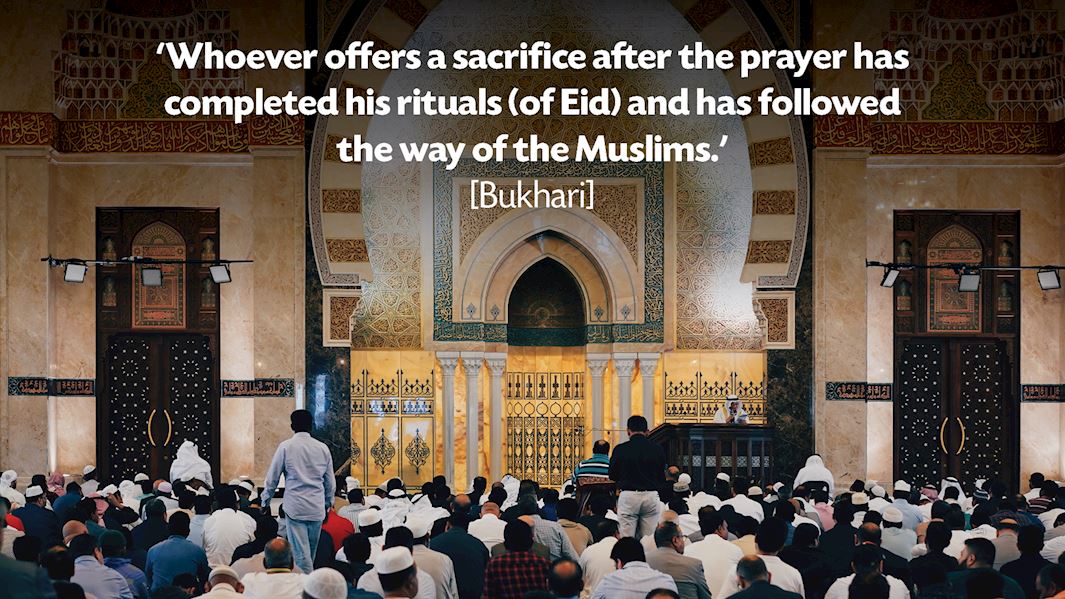 7. You can Offer More than one Qurbani 
At Muslim Hands, we encourage all donors to give an extra Qurbani. The second Qurbani, known as a Prophetic Qurbani, follows the Sunnah practices of our beloved Prophet (saw). During the days of Eid al-Adha, the Prophet (saw) would not only perform an obligatory sacrifice for himself, but he would also offer a second Qurbani on behalf of those in his Ummah who could not afford one.
 'The Prophet (saw) sacrificed for the one who could not sacrifice from his Ummah, one who bore witness to the Oneness of Allah and [his] Prophethood'. [Tabarani & Ahmad].  
Order your Qurbani with Muslim Hands and be a lifeline for people in need. 
---
Facebook

Twitter

Email This