April 28, 2020
Your Zakat Is A Lifeline For The People Of Idlib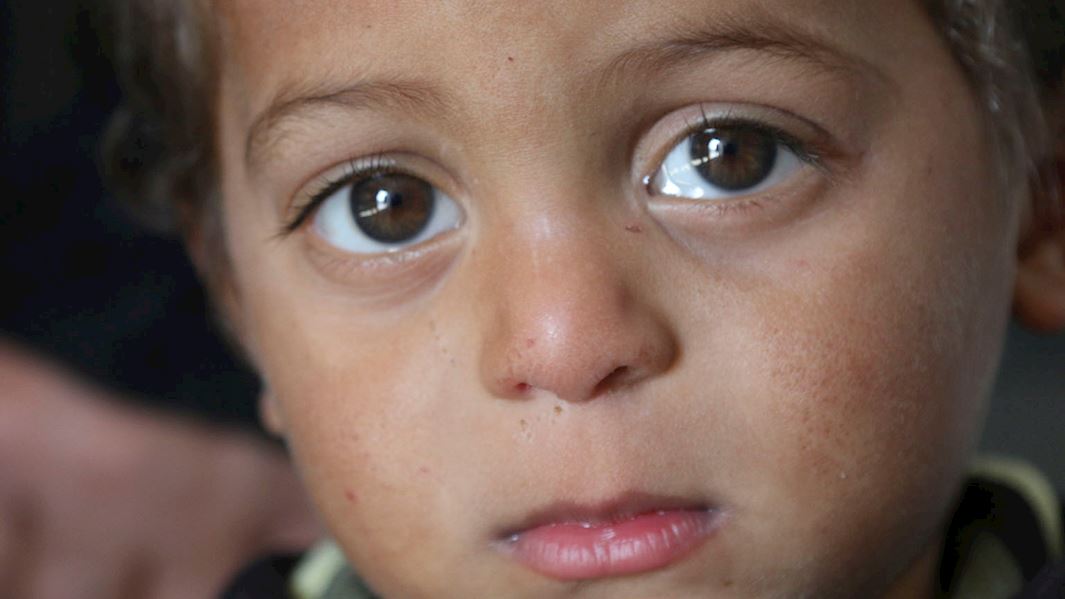 Since December 2019, around 600, 000 Syrian families have sought emergency shelter in refugee camps in northern Idlib, along the Turkish border. To get here, many have had to fight freezing conditions, traveling thousands of kilometres, mainly on foot and with no shoes.
They arrive to makeshift tents in already overcrowded camps, where a million displaced Syrians are already living. There is not enough food to go around, the water is not safe to drink, and basic medication is scarce.
Your generous donations are helping to provide essential healthcare services to desperate families, like Ahmed's, through a health clinic in Idlib.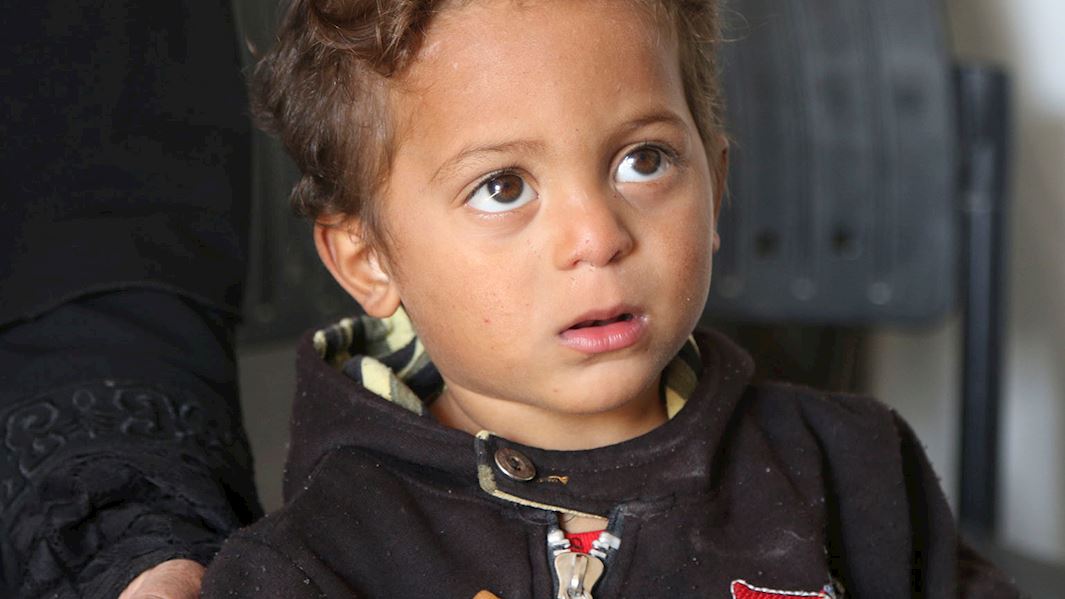 Ahmed lives in a camp in western Idlib with his wife and five children, the youngest who is just nine months old. After witnessing unimaginable horrors, the family fled their home and Ahmed has since been desperately trying to find work to feed his family.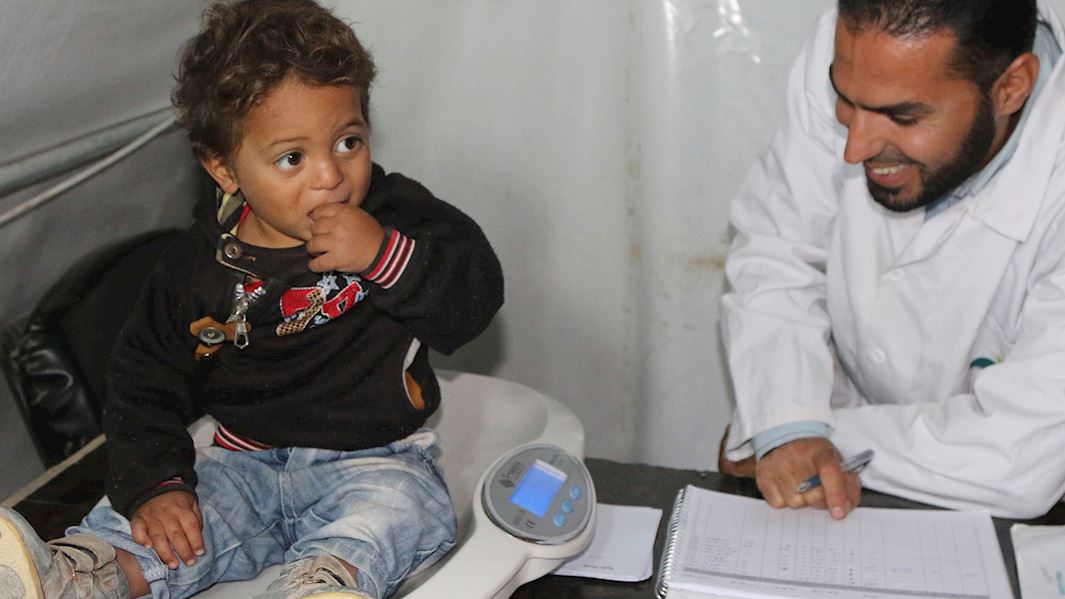 But he is old, work is scarce, and his family are starving. His second youngest child, Adel, is only two years old and has been suffering from malnutrition for several months.
'I couldn't give him food or medicine for months. Day by day, he was dying slowly, right in front of my eyes', Ahmed said. 'Then, someone told us about a medical centre at a different camp that could make him better. I moved my whole family to the new camp so that we could visit Leen Clinic immediately. They gave Adel the medication and food he needed to get better'.
The Leen Clinic was set up by our partners on the ground, Al-Sham Foundation, to help save lives in Idlib. Every day, the clinic staff provide hundreds of medical consultations and prescriptions as well as running ambulance services throughout the camp. They also conduct research on the current health situation so that the right medication can be ordered.
The doctors at the clinic were able to save Adel's life through intense nutritional treatment. Adel is now healthier and stronger, but the doctors continue to monitor his condition so that he does not deteriorate again.
None of this could have happened without your support.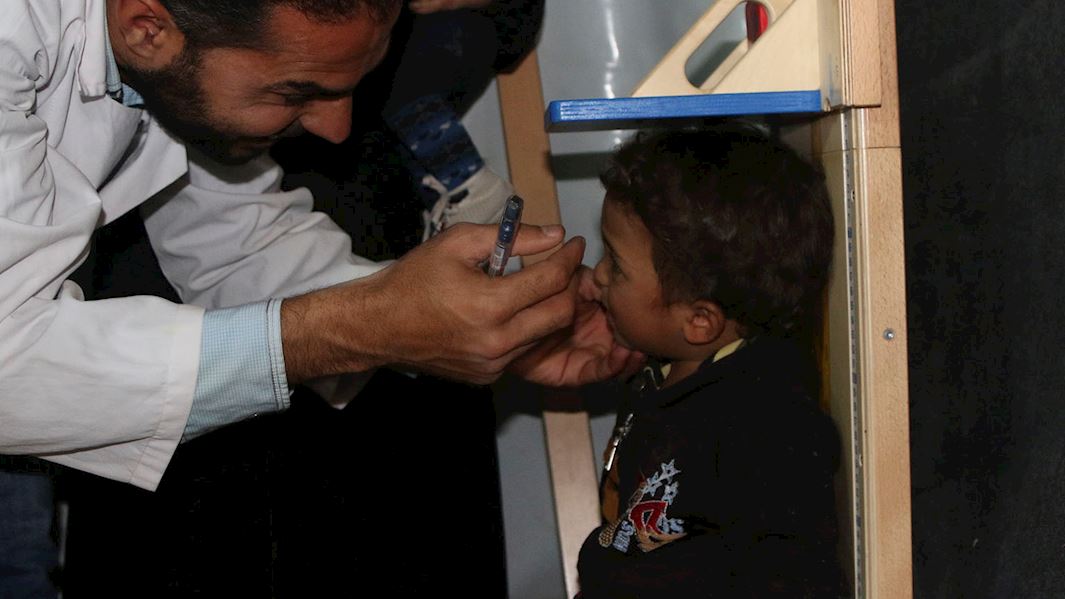 Adel is just one of hundreds of displaced children who has benefitted from life-saving medical treatment, emergency care and ambulance services which you have helped provide.
May Allah reward you for helping to save the lives of hungry children like Adel.
---
Facebook

Twitter

Email This