December 4, 2020
Ethiopian Refugee Crisis Explained

Over the last few weeks, people have been fleeing the Tigray State in Ethiopia and desperately seeking asylum in neighboring Sudan. Here is a brief explanation of why, and what you can do to help.
What is happening in Ethiopia?
Long-standing tensions between the TPLF, the regional party in the Tigray State, and Ethiopia's central government has resulted in ongoing conflict in the region. Earlier this month, the Ethiopian government announced a six-month state of emergency in the Tigray State.
The government has imposed a telecommunications and electricity blackout, cutting phone lines, and switching off the internet, and banning aid agencies from accessing the conflict zone. As a result, it is very difficult to verify the number of civilians killed or displaced within Ethiopia since the beginning of November.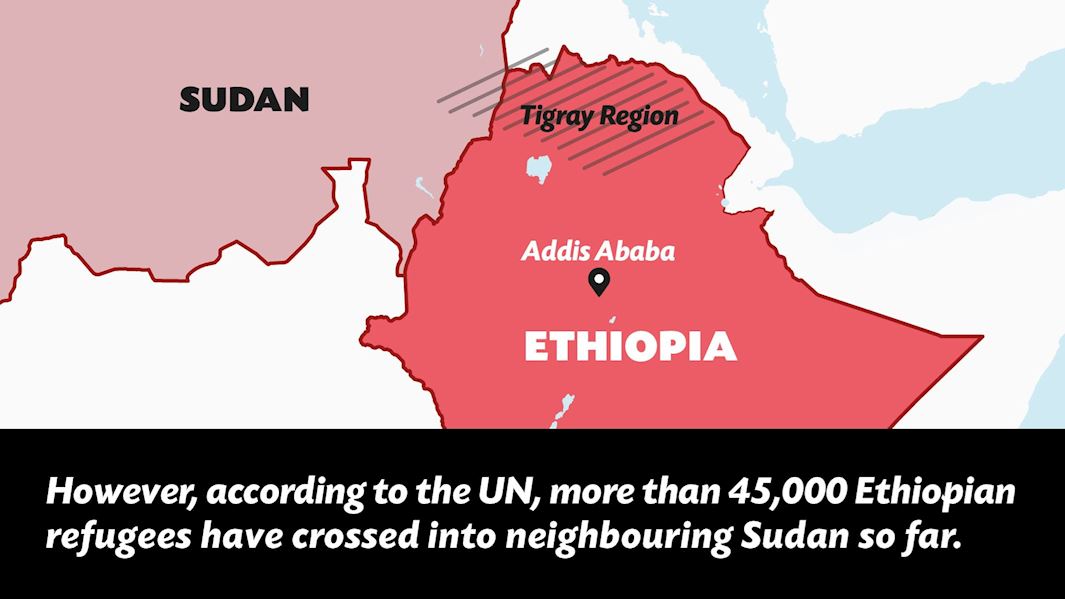 Most were driven from their homes by violence, including bombs and shelling and have become separated from family members.
Official figures show that over 3,200 refugees are arriving every day into the Kassala, Gadaref, and Blue Nile States of Sudan. Humanitarian agencies expect even more refugees to flee to Sudan as the conflict escalates.  The UN has warned that this mass displacement could trigger a humanitarian crisis.
What is the situation like in Sudan?
More than 380,000 people in Sudan were impacted by unprecedented lash flooding earlier this year, which caused the Nile River to rise to nearly 17.5 meters (around 57 feet) - the highest level in 100 years.
Across Sudan, some 37,000 homes were destroyed by the flooding, while another 39,000 houses were severely damaged. More than 30 schools were shut down, as well as nearly 2,700 health facilities. Thousands of water sources were damaged and filled up with contaminated water and the government was forced to declare a state of emergency in Khartoum state.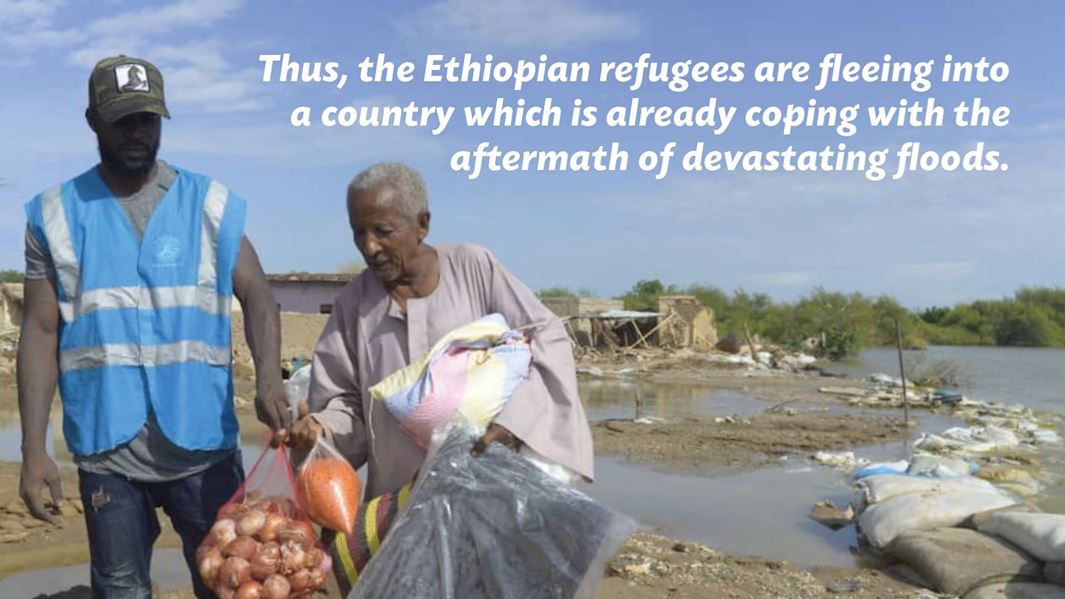 Added to this, Sudan is already supporting about a million refugees that have been displaced from other African countries. About two million people are internally displaced within Sudan, many living in IDP camps and wholly dependent on external humanitarian aid.
An estimated 125,000 refugees and IDPs were impacted by the recent floods and resources to support families living in the camps are now completely stretched. The influx of Ethiopian refugees make these families even more vulnerable, with food, medication, and clothing in short supply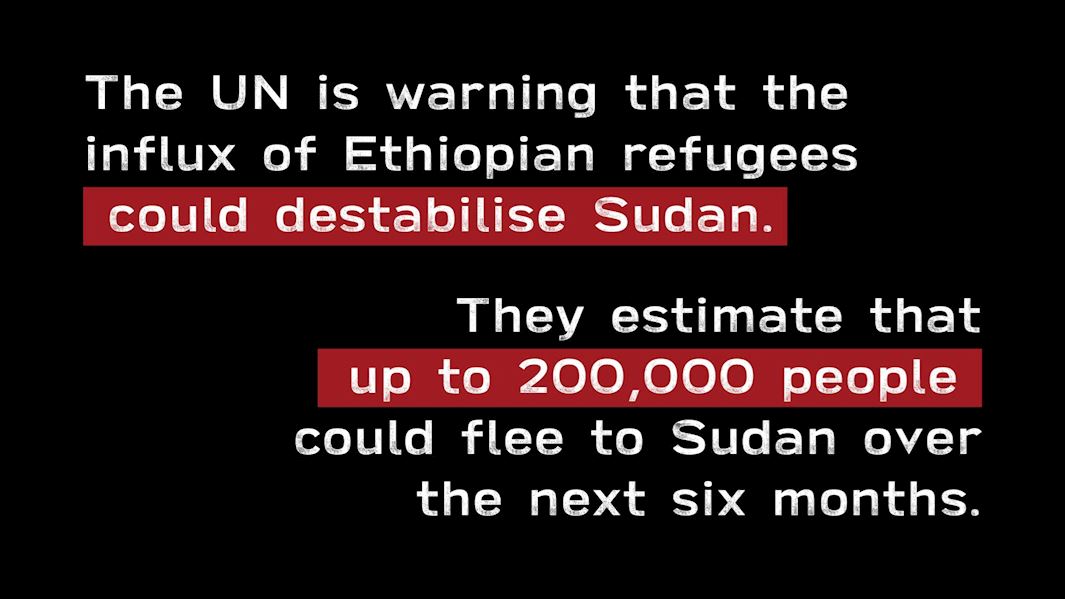 Humanitarian concerns
Ethiopian refugees have left everything behind, often escaping with only the clothes on their backs. They have lost their loved ones, as well as their homes and livelihoods, and are now sleeping in open fields, in the elements. They urgently need basic supplies to help them cope with their displacement, including food, clean water, medicine, and PPE to help stop the spread of the Coronavirus.
International aid agency UNICEF has said it is particularly worried over the spread of disease among the refugees, nearly half of whom are children.  Pregnant women and the elderly people ar especially vulnerable to illness.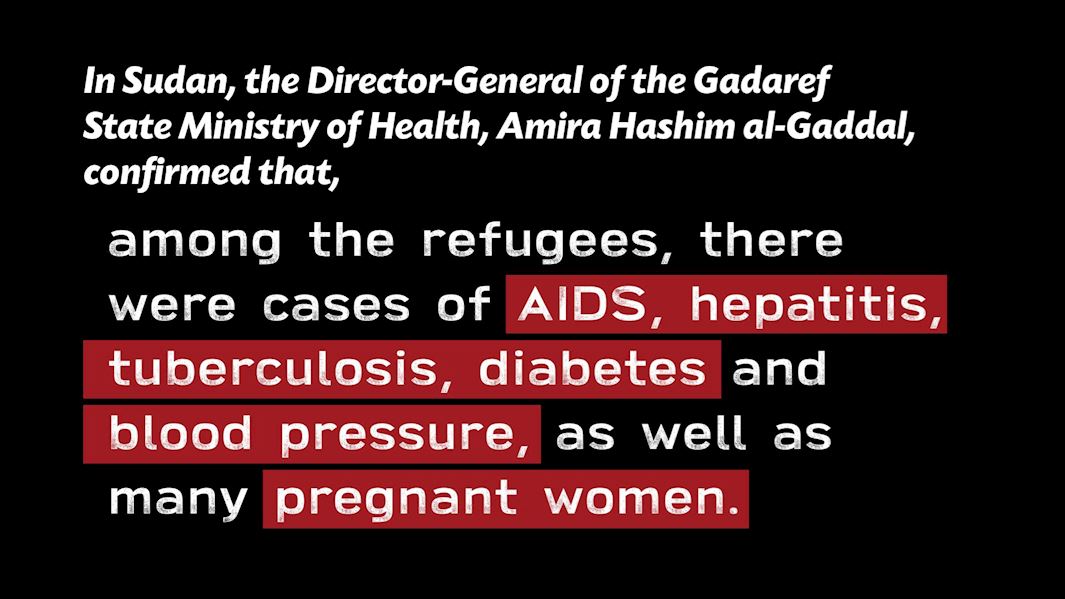 As well as hunger and illness, it is also imperative that we keep people safe from further violence, especially children and women who have become separated from their families during their escape.
The UN is concerned that Sudan will not be able to cope with estimated 200,000 Ethiopian refugees arriving every day, all of whom will need emergency supplies, as well as access to basic services like toilets and medical care.
A Prophetic connection
At Muslim Hands, we strive to respond to emergencies around the world, but the people of Ethiopia are particularly special to us. As our teams work around the clock to distribute humanitarian aid to Ethiopian refugees in Sunda, we are profoundly aware that we are serving the people the Prophet (saw) himself once served.
The Companions of the Prophet (saw) endured torture and persecution at the hands of the Quraish in Makkah almost 1400 years ago. A group of them decided to emigrate to Abyssinia, or present-day Ethiopia where they were welcomed by the Christian king. Known as the Negus, the king treated them warmly as if they were his own people.
These Companions (ra) stayed in Ethiopia for 10 years. The Negus also welcomed a second emigration of around 100 people and the Prophet (saw) never forgot how the Ethiopians protected his followers when they were vulnerable. Later, he (saw) received a delegation from Ethiopia with the utmost warmth and hospitality: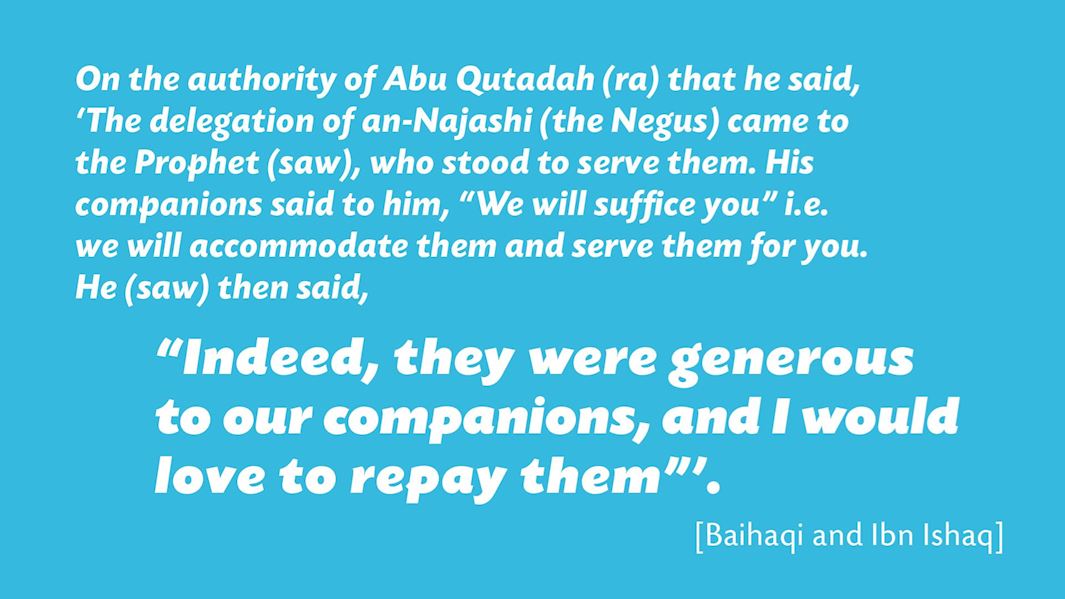 When the Negus later died, the Prophet (saw) said, 'Today, a pious man has died. So get up and offer the funeral prayer for your brother, As-hama'. [Bukhari]. The Prophet (saw) led the Janazah (funeral prayer) himself for the Negus and told people to pray for his forgiveness.
Serve the people of Ethiopia
The people of Ethiopia, who once granted asylum to persecuted Muslims, are today fleeing into the Muslim land of Sudan. Despite already enduring their own struggles including the devastating aftermath of recent floods, Sudan continues to welcome these refugees in their hour of need.
SubhanAllah, they are truly following the example of the Ansar of Madinah, about whom Allah (swt) said, 'They prefer others over themselves, even if they themselves are in need'. [The Noble Qur'an, 59:9]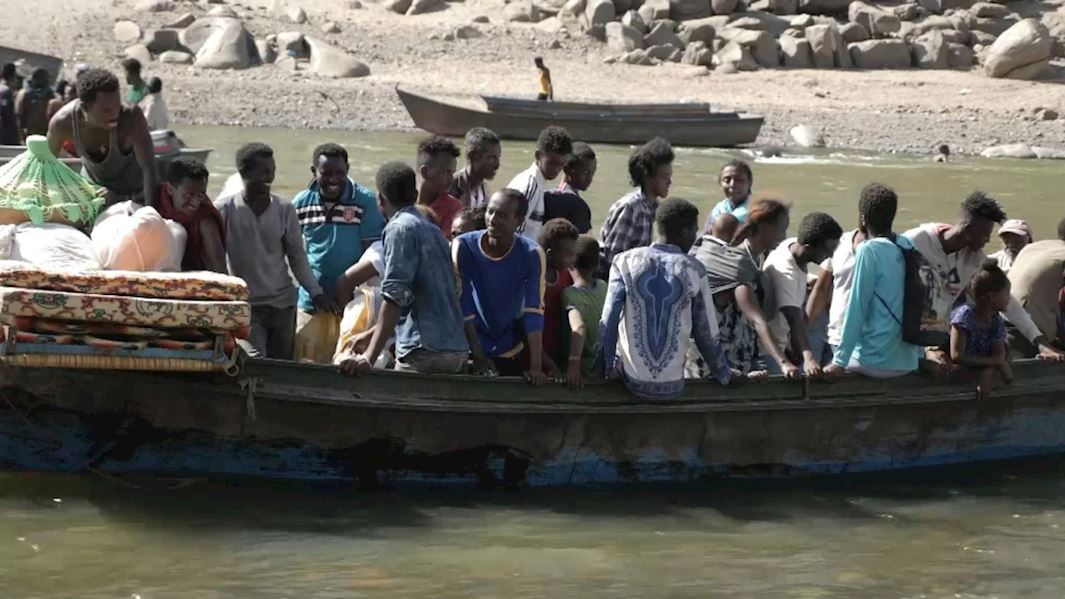 It is not only our responsibility as an Ummah to help the people of Ethiopia during this crisis, but it is also our privilege. It is an honor to stand up for and serve and protect the people whom the Prophet (saw) once stood up to serve. It is an honor to give them shelter and food, as they once gave refuge to the Companions (ra) of the Prophet (saw).
Our teams are working tirelessly in Sudan to distributing basic foods like flour and lentils, as well as blankets, mosquito nets, face masks, and soap to as many Ethiopian refugees as possible. 
Please dig deep and donate now to serve the people whom the Prophet (saw) once served.
---
Facebook

Twitter

Email This