July 7, 2020
5 Reasons To Give A Prophetic Qurbani
On the day of Eid-ul-Adha, the Prophet Muhammed (saw) generously made two Qurbani sacrifices - one for himself and another for those of his Ummah who were unable to make the sacrifice themselves.  
This second sacrifice is known as the Prophetic Qurbani and is a beautiful Sunnah practice that the Prophet (saw) advised his family and friends to also do.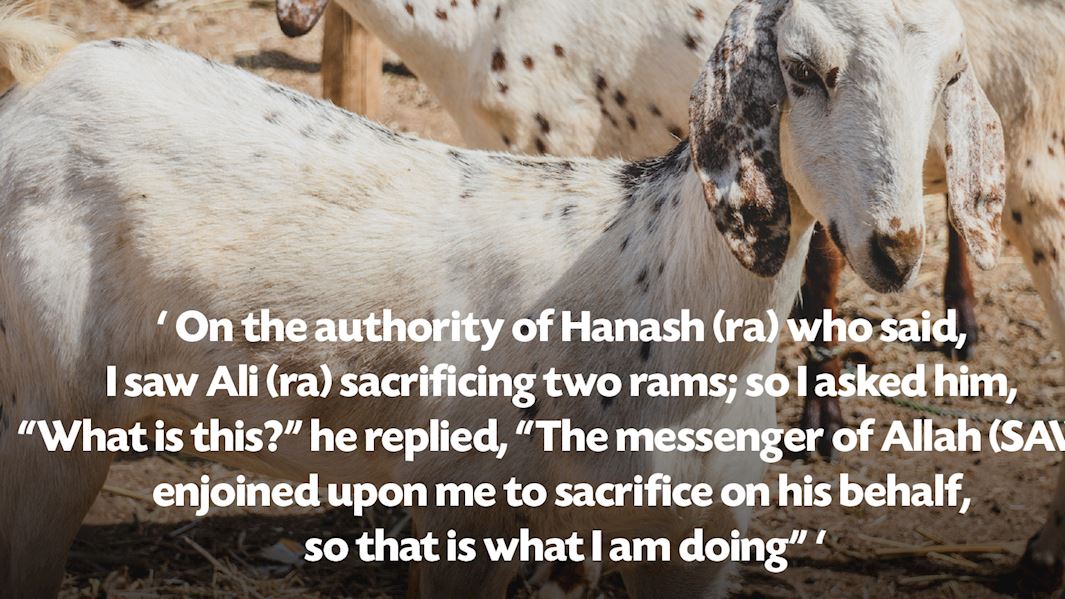 Soon after, this tradition was continued by the Sahabah (ra):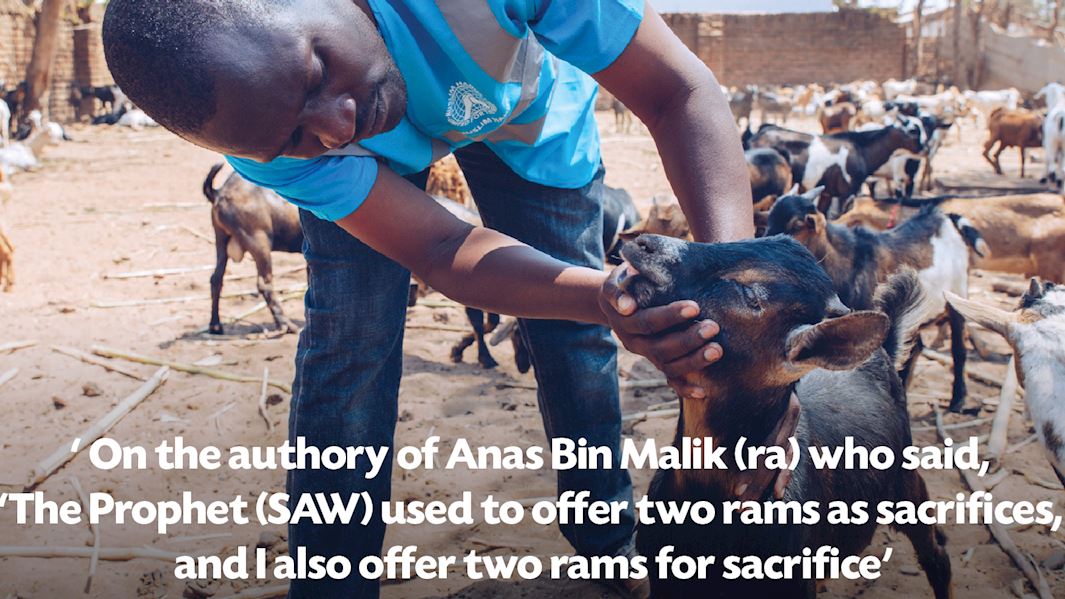 Five reasons why you should give a Prophetic Qurbani this Eid.   
1. Revive a forgotten Sunnah practice of the Prophet (saw):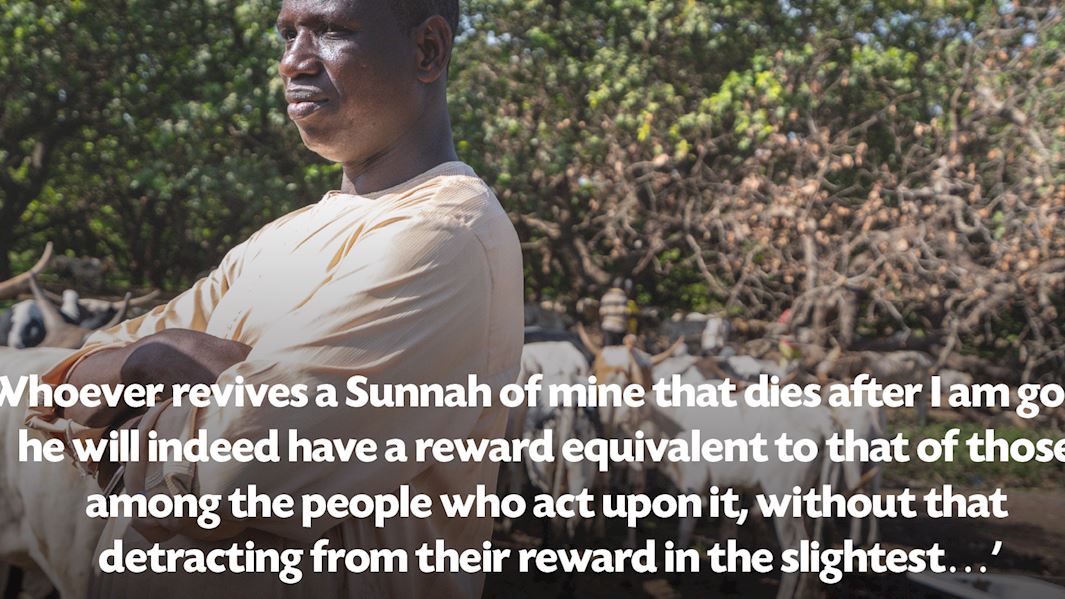 There is wisdom and immense reward in following every Sunnah practice of Tthe Messenger (saw) and giving a Prophetic Qurbani is one of them.  
2. Protect from calamity  
While your first Qurbani is an obligation, your second Qurbani is a Sadaqah. It is even more important to give Sadaqah during a time of crisis in to protect you from a catastrophe such as becoming ill or being involved in an accident for example.
The Prophet (saw) said, 'Give charity without delay, for it stands in the way of calamity'. [Tirmidhi]  
You can give a  Prophetic Qurbani  here in Canada, in a country abroad or choose to have the meat distributed where it is most needed.  
3. Double your impact  
Around the world, meat is an unaffordable luxury for many poverty-stricken families. The extra sacrifice you make this Eid will can ensure that two families these communities have a hot, nutritious meal, with fresh meat, on Eid Al Adha and notinstead of  just one. , in the same way that Zakat al-Fitr is given at the end of Ramadan, ensuring that the helpless are fed on the day of Eid. 
4. Double your reward  
Millions of Muslims who fall below the Nisab threshold do not have the opportunity to offer a Qurbani sacrifice. By giving a Prophetic Qurbani on their behalf If you have the means to give any more on behalf of these people, you are not only doubling your reward but are also ensuring that they get to participate in this religious ritual that commemorates the sacrifice of Prophet Ibrahim (as), as well as reaping some additional reward in the process. 
5. Support farmers  
Communities in poorer countries do not have a safety net to protect them from losing income due to Coronavirus. They need our support now more than ever. Buying more than one animal for an Eid sacrifice is a great way of offering your support to local farmers during these testing times., so it is important to support local farmers by buying more than one animal from them.  
Remember, if you are unable to give a Prophetic Qurbani this year, you can still reap some rewards by sharing this article with your family and friends and encouraginge them to donate a Prophetic Qurbani. May Allah (swt) accept from us all, Inshallah Ameen! 
---
Facebook

Twitter

Email This