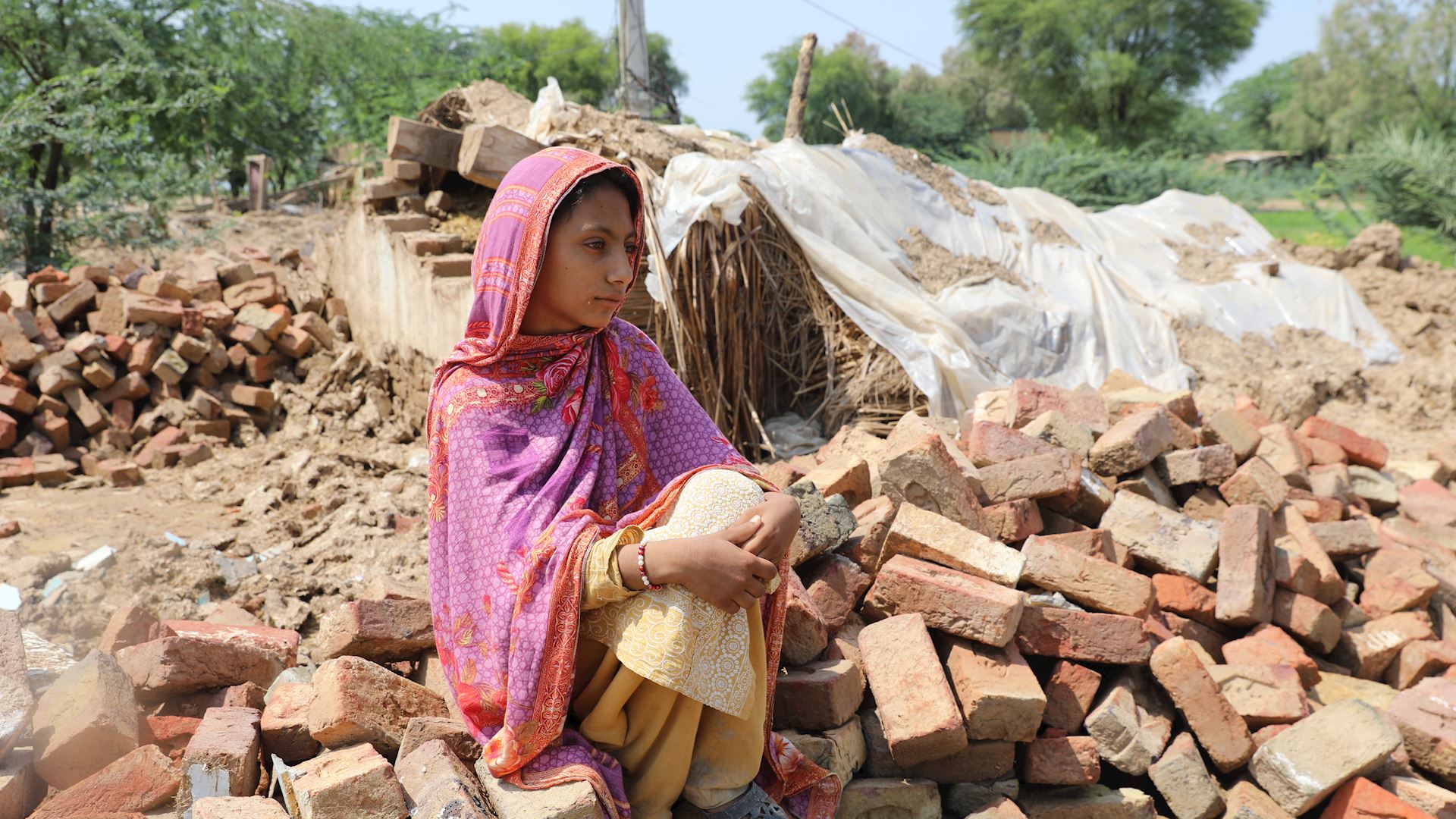 Pakistan
Floods
Emergency
Provide emergency relief for survivors
Donate
Here are ways you can help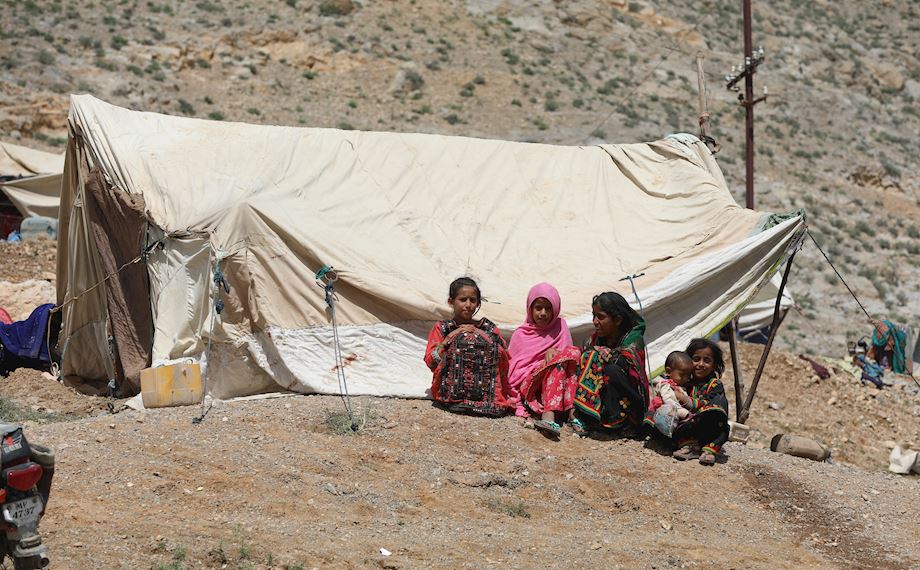 Donate to Help Victims of the Pakistan Floods
'Whoever brought his brother out of a distress, Allah will bring him out of one of the distresses of the Day of Resurrection'. (Bukhari)
The government of Pakistan have declared recent floods a national emergency. The floods have resulted in 1000 dead and nearly 30 million without safe and adequate shelter. The Balochistan and Sindh provinces are the most affected, where record-breaking monsoons have washed away nearly half a million homes.

The ongoing floods have also submerged nearly 200,000 acres of agricultural land and destroyed vital water sources. Families have been left isolated, traumatized and in desperate need of assistance.
Lives have been lost, homes and livelihoods destroyed; the country will be grappling with the damage to their infrastructure for months- perhaps years.

Our teams are on the ground providing emergency food parcels, bottled water, hot meals and medical assistance. shelter kits and hygiene kits,

We have so far reached over 27,000 people with life-saving relief, but as the crisis continues, we need your help to continue supporting flood victims.
Whenever an emergency strikes, we are on the ground helping the worst affected. Our teams are providing emergency care, food parcels, shelter and hygiene kits as well as medical assistance to the people of Pakistan.
In Jaffarabad, Balochistan, Muslim Hands Canada has provided 625 dry food parcels sufficient for 30 days per family which will benefit more than 4375 individuals. The dry food parcels include foods such as flour, pulses, sugar, cooking oil, milk and drinking water jerry cans. We have provided ten clean drinking water tanks (10,000-liter capacity each) which will benefit 9000 individuals.

Three medical healthcare camps will be established in Jaffarabad for three days which will cater to more than 600 patients. The medical camps will provide free health check-ups and medicines to the beneficiaries. 13,975 will benefit from this project.
In Nowshera and Charrsadda, Khyber Pakhtunkhwa, we have provided cooked meals which will benefit approximately 7,050 individuals. Four hundred and eighty dry food parcels will be provided to flood affected families in Charsadda, benefitting more than 3,360 individuals.

In addition, we have provided approximately 10 clean drinking water tanks, each with a capacity of 10,000 liters, which will benefit 9000 individuals. Six medical camps will be established in Charsadda and Nowshera for six days catering more than 1400 patients. Doctors will provide free health check-ups and medicines to the beneficiaries impacting 20,610 lives.
Provide emergency relief to flood survivors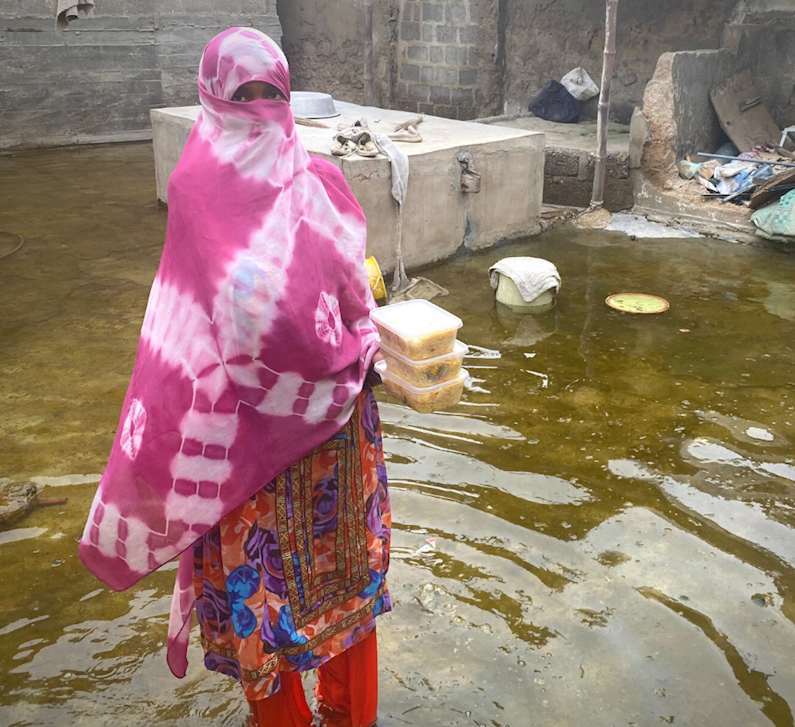 Calamity Destroys Lives Forever
A family in Kemari, Karachi is barely able to make ends meet as flood waters cause devastation. Monsoon rains have swallowed houses destroying everything near and far.
A young boy is the sole breadwinner of this household upon which 22 other people are dependent. But now, he alone cannot bear the brunt. Since their house has been destroyed, they have shifted to a neighbour's house to sleep at night.
In addition to mammoth destruction of homes, roads and bridges, families like these have no access to clean drinking water, food and health care. As people can be seen wading through contaminated waters, diseases are on the rise. There have been reports of victims suffering from diarrhea, skin ailments and vomiting.
Worried, helpless, and distraught the affected are reliant on support from donors. Though Muslim Hands teams have been on the ground providing clean water, food and health care, the scale of the destruction is widespread, and many more families need help rebuilding their lives.
One third of Pakistan is submerged in water affecting over 30 million people.
Pakistan Floods Emergency

Muslim Hands was established in the UK in 1993. Muslim Hands is an international aid agency and NGO working in over 50 countries worldwide to help those affected by natural disasters, conflict and poverty. Muslim Hands Canada is a registered charity with the Canada Revenue Agency (Charity Registration No. 81126 4985 RR0001).