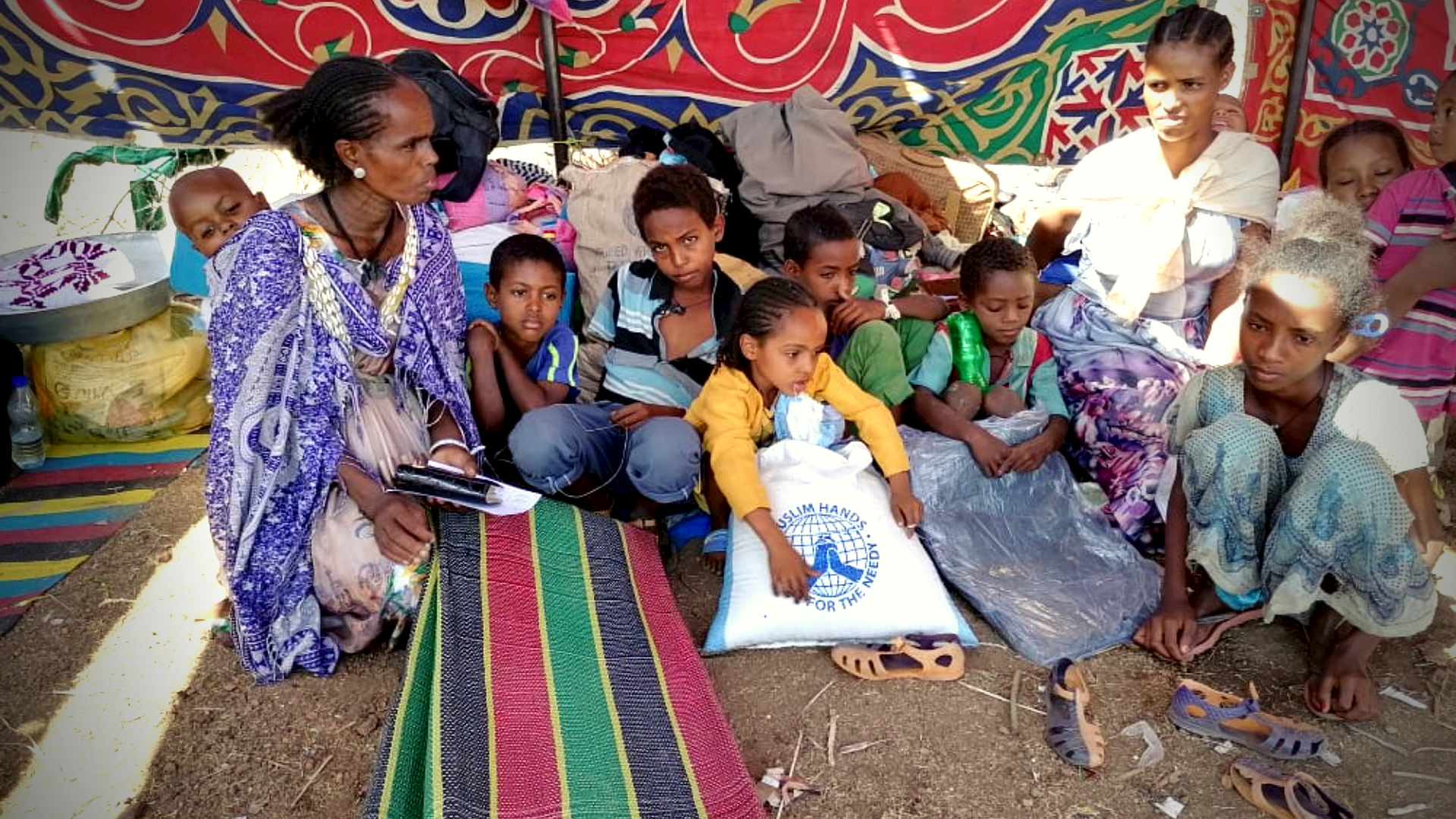 Ethiopian
Refugee
Emergency
Help refugees in Sudan through this crisis
Serve Ethiopia like the Prophet (saw) did
Since the beginning of November, at least 45,000 Ethiopian refugees have fled to Sudan, escaping the recent outbreak of conflict in the Tigray State. They are seeking refuge from violence, bombing and shelling, leaving everything behind to survive.

Many of them have lost loved ones, or been separated from their families in the chaos. Half of these refugees are children, and there are also many pregnant women, elderly people, and people which chronic illnesses. They are sleeping out in the open, with little to no access to water, sanitation, and medical care.

The UN has warned that this influx of refugees could trigger a humanitarian crisis. Resources are already stretched in Sudan, which was struck by record-breaking flooding earlier this year, and is already millions of refugees and displaced people.
The people of Ethiopia are particularly special to us, as they were once served by the Prophet (saw) himself:

Once a delegation from Ethiopia arrived in Madinah and the Prophet (saw) stood up and began serving them. His companions said that they would look after them, but the Prophet (saw) insisted, 'Indeed, they were generous to our companions, and I would love to repay them'. [Baihaqi]

Our team is on the ground distributing vital relief to Ethiopian refugees, including basic foods like dry corn and lentils, as well as hygiene supplies and PPE. You can follow these emergency distributions on our social media.

Give now to help Ethiopian refugees in Sudan get through the worst of the crisis.

Muslim Hands was established in the UK in 1993. Muslim Hands is an international aid agency and NGO working in over 50 countries worldwide to help those affected by natural disasters, conflict and poverty. Muslim Hands Canada is a registered charity with the Canada Revenue Agency (Charity Registration No. 81126 4985 RR0001).