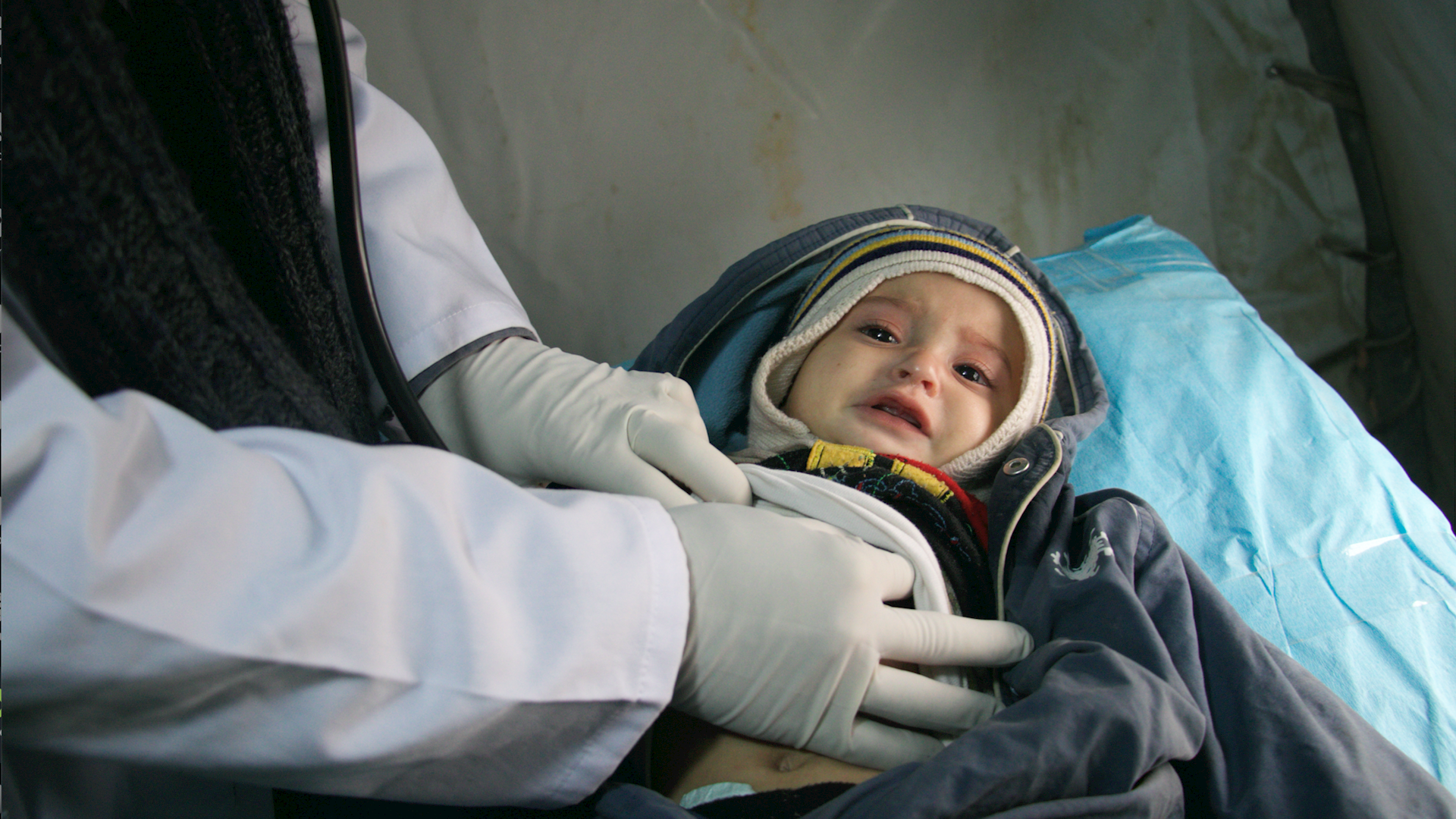 Syrian
Refugee
Crisis
Give Relief To Suffering Families
Donate
Here are ways you can help
Key Facts
Since the outbreak of conflict in 2011, the situation in Syria has steadily deteriorated
---
The Prophet (saw) said, 'It (Sham or Greater Syria) is Allah's best land, to which He sends His best servants. [Abu Dawud]
Syria is a war zone and its refugees desperately need your help.
More than ten years of relentless bombing and violent clashes has brought the country to its knees. The airstrikes have killed thousands of innocent Syrians and destroyed schools, hospitals and supermarkets. Every day, hundreds of refugees try to escape, making the perilous journey on foot, with nothing other than the torn clothes that they are wearing,

The majority seek shelter in existing IDP camps in Turkey and Lebanon, where there are insufficient tents to accommodate everyone. Women and children sleep in open fields, in sub-zero temperatures, food and clean water are in short supply and medication is scarce.
Many, especially children, have witnessed indescribable horrors and require much needed psycho-social support. Thanks to your ongoing support, Muslim Hands can provide this vital service to as many refugees as possible. Our teams have been working in these camps for the last 8 years and are dedicated to rebuilding the lives of these displaced, and often forgotten people.

Your donations allow us to provide essential food, clean water and emergency medication to the starving and sick. We have set up and manage numerous mobile schools so that children can receive a decent education and health clinics to help those who need ongoing treatment. The pain and suffering in Syria show no sign of easing. Syrian refugees have lost their homes, livelihoods and sometimes even their limbs.

Please do not let them lose hope. Remember Syria in your Sadaqah and Zakat and give generously in their hour of need.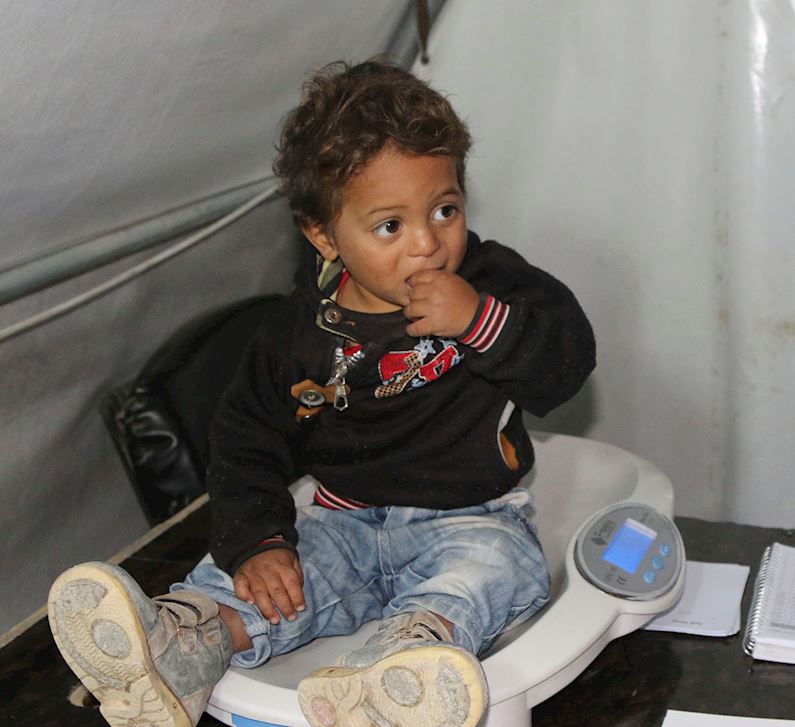 Our Work In Refugee Camps
Since December 2019, around 600, 000 Syrian families have sought emergency shelter in refugee camps in northern Idlib, along the Turkish border. To get here, many have had to fight freezing conditions, traveling thousands of kilometres, mainly on foot and with no shoes.
They arrive to makeshift tents in already overcrowded camps, where a million displaced Syrians are already living. There is not enough food to go around, the water is not safe to drink, and basic medication is scarce.
Ahmed lives in a camp in western Idlib with his wife and five children, the youngest who is just nine months old. After witnessing unimaginable horrors, the family fled their home and Ahmed has since been desperately trying to find work to feed his family.
'I couldn't give him food or medicine for months. Day by day, he was dying slowly, right in front of my eyes', Ahmed said. 'Then, someone told us about a medical centre at a different camp that could make him better. I moved my whole family to the new camp so that we could visit Leen Clinic immediately. They gave Adel the medication and food he needed to get better'.
The doctors at the clinic were able to save Adel's life through intense nutritional treatment. Adel is now healthier and stronger, but the doctors continue to monitor his condition so that he does not deteriorate again.
None of this could have happened without your support.
Donate Now
---

Muslim Hands was established in the UK in 1993. Muslim Hands is an international aid agency and NGO working in over 50 countries worldwide to help those affected by natural disasters, conflict and poverty. Muslim Hands Canada is a registered charity with the Canada Revenue Agency (Charity Registration No. 81126 4985 RR0001).