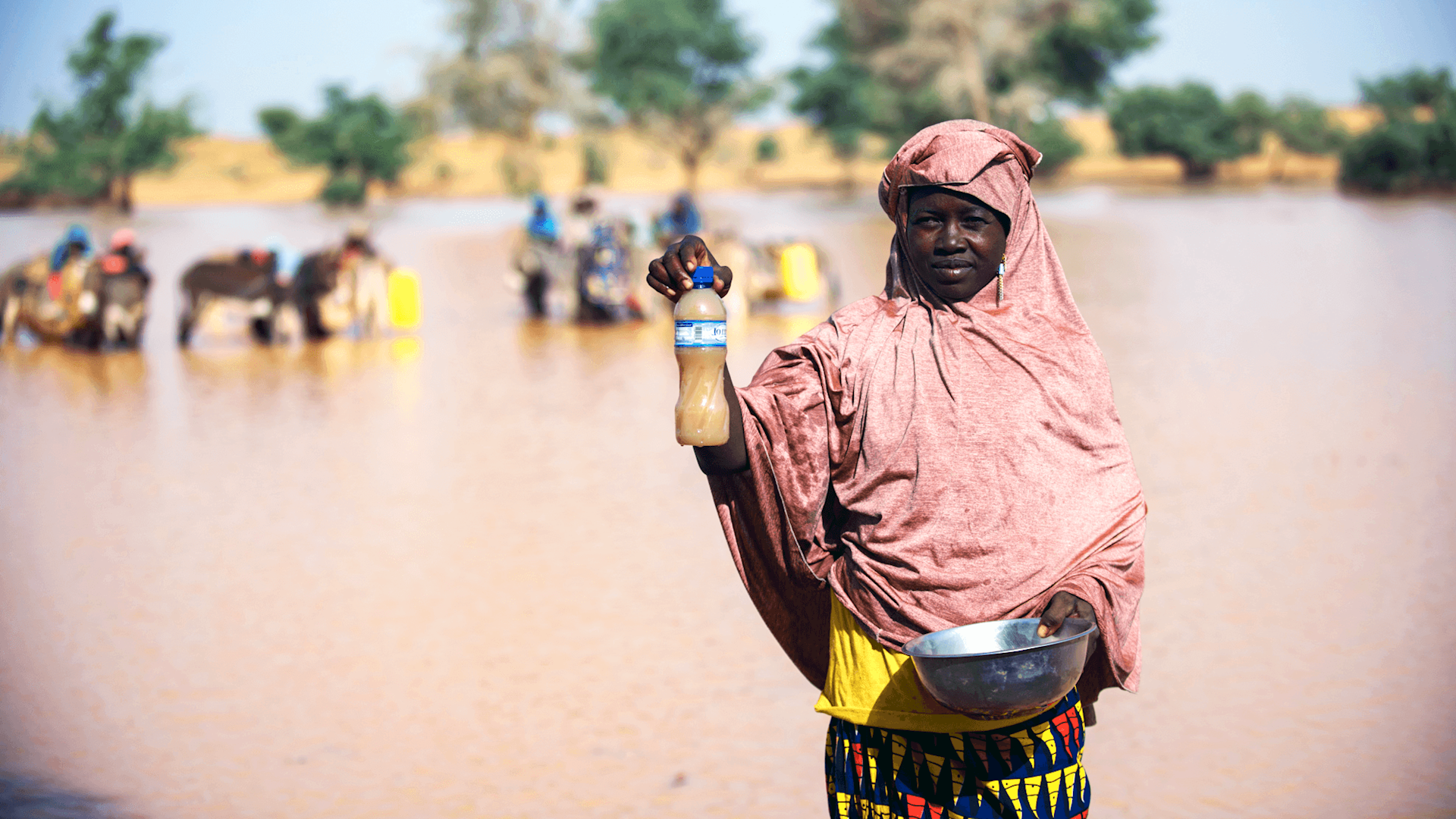 Would You Drink This Water?
Dirty water kills - save a life today
Dirty Water Kills
Give Water, Save Lives
---
Unclean water is the single biggest obstacle to the progression and health of communities in the developing world. 5.7% of all illness or disability on earth is caused by unsafe water.
With over 3.4 million people dying from water-related illnesses each year [WHO], unsafe water is the single largest obstacle to health in the developing world.

In Niger, over 64% of people in rural areas have no access to clean water whilst, in Mali, 4,000 children under 5 die every year from drinking unsafe water. Continued drought in Pakistan threatens millions of people with severe water scarcity.

Something as simple as a well can rescue families, and even entire communities, from the dangers of unsafe water. At Muslim Hands, we tailor each water project to meet the needs of the community. Help us save lives today.
Give the gift of life, give water
Water
Donate
Here are ways you can help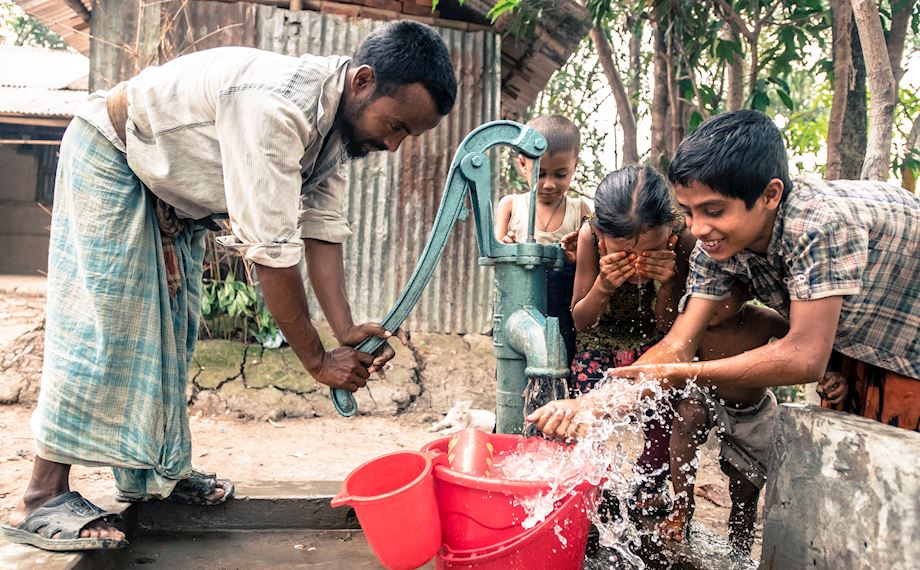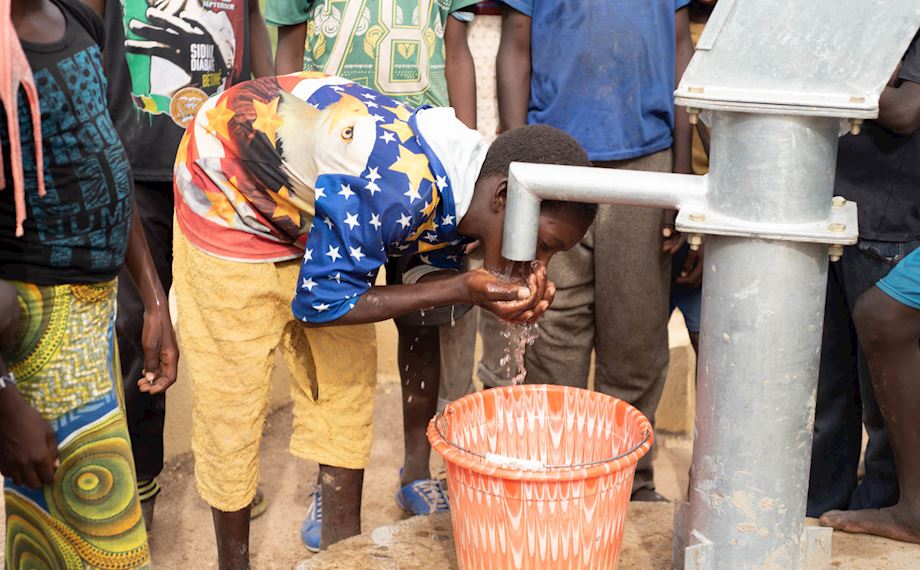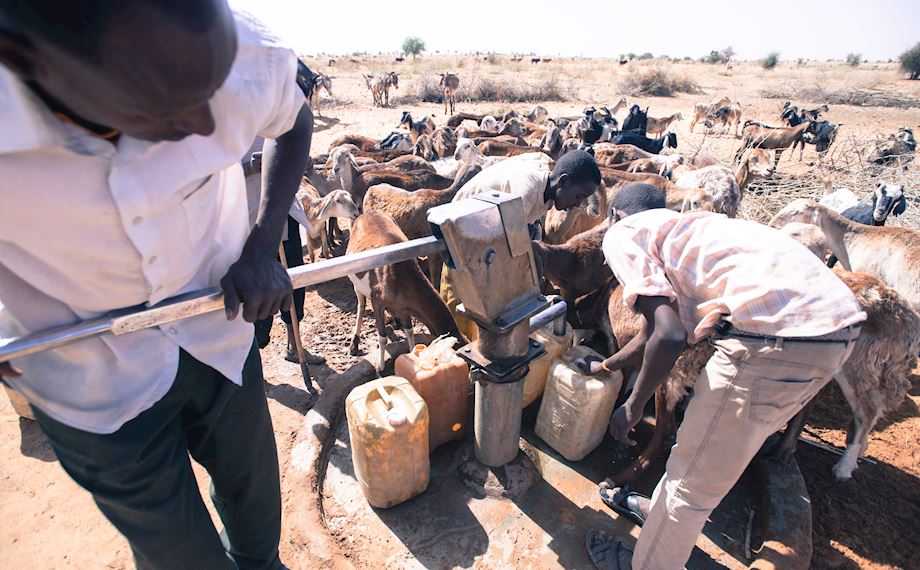 ---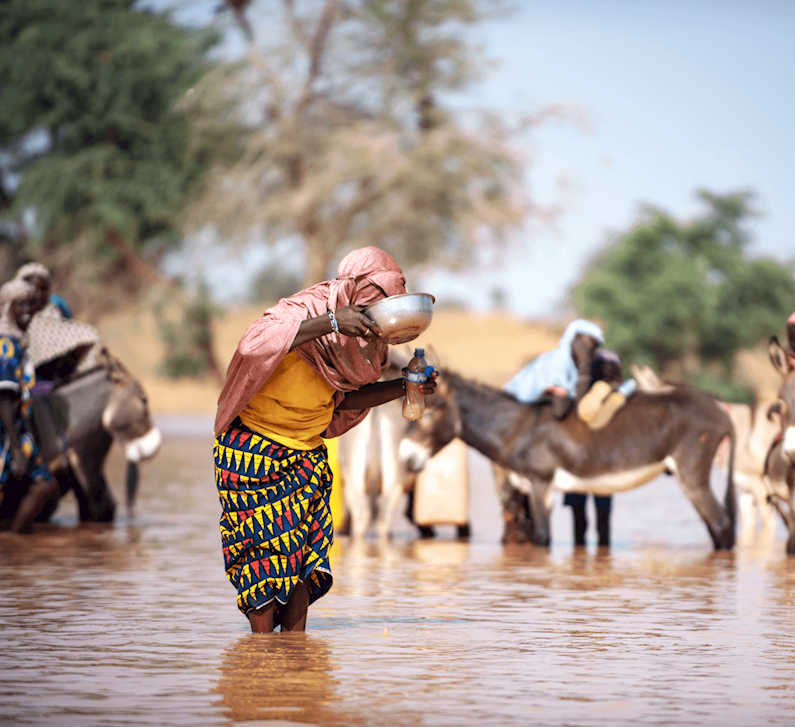 The Devastating Effects Of Dirty Water
Niger is among the poorest countries on Earth, with nearly half of its citizens unable to access safe, clean drinking water. 
Nafissa and her family live in the village of Takarwet, Niger. Each day they load donkeys with water containers and travel several kilometers to fetch water. Their only source of water is a disease-ridden watering hole that livestock use to drink and defecate, 
Despite the dire need for help when the dirty water inevitably makes them ill, the village is so remote that they cannot access proper medical care. 
Water and sanitation issues continue to especially devastate remote villages likes Takarwet, whose villagers have no choice but to drink contaminated water with no other viable sources of drinking water close by.
The people of the village will never be able to uplift themselves out of poverty when they are constantly dealing with illnesses brought on by dirty water.
Moreover, it is often women like Nafissa who bear the brunt of the difficult task of going to fetch the water; taking them away from their families and communities. 
Give Water
Giving Water Is A Sadaqah Jariyah Chain Reaction
Clean safe water can:
Reduce illness and death from water borne diseases.
Ensure children go to school instead of travelling miles to fetch water
Be the first step to prosperity for a rural community
Help water and grow crops for poor people to eat and even sell for a living
Prevent the spread of disease by allowing people to wash
Enable people to perform wudhu before prayer

---
Latest Updates
News and Updates

Muslim Hands was established in the UK in 1993. Muslim Hands is an international aid agency and NGO working in over 50 countries worldwide to help those affected by natural disasters, conflict and poverty. Muslim Hands Canada is a registered charity with the Canada Revenue Agency (Charity Registration No. 81126 4985 RR0001).