---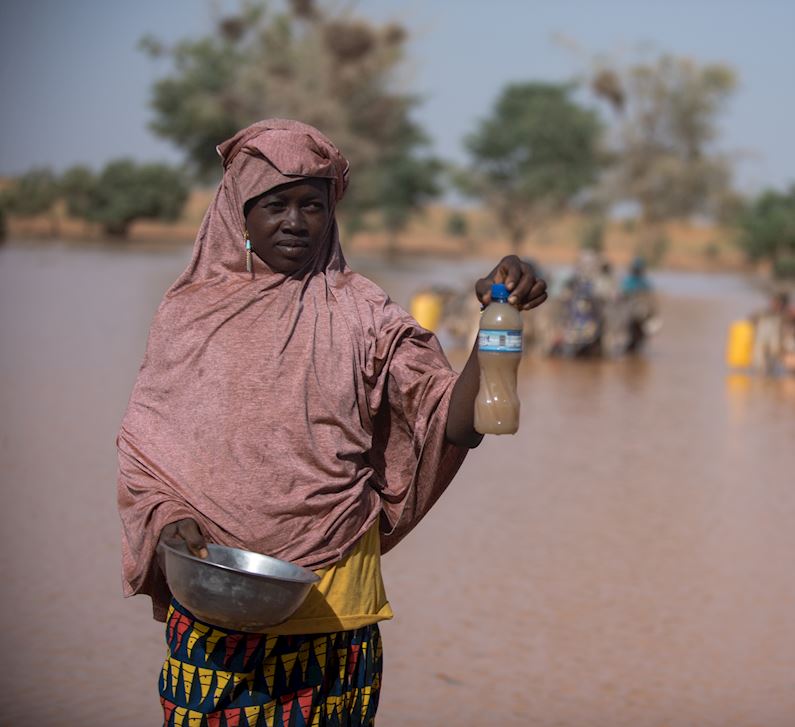 Dirty Water Kills In Niger
Imagine if getting a drink of water wasn't as simple as turning on your tap.
Imagine a life where you had to walk for miles to a dirty river and fill canteens with polluted water to bring back for your family.
Imagine that you had to do this nearly every day and that the entire community depended on you to bring back water for them to drink and cook with.
This is the harsh reality for women like Nafissa from the village of Takarwet. She is one of 10 million people in the country who struggle without access to safe drinking water.
Nafissa and the other women in her village walk for miles to a filthy watering hole to collect drinking water which has been contaminated by animals that use the same watering hole to drink and defecate.
This polluted water isn't just dirty, it's deadly. Just ask Nafissa – men, women and children in her community have all felt the devastating effects of dirty water: Niger is a country where more 11,500 children die every year from illnesses passed on from dirty water.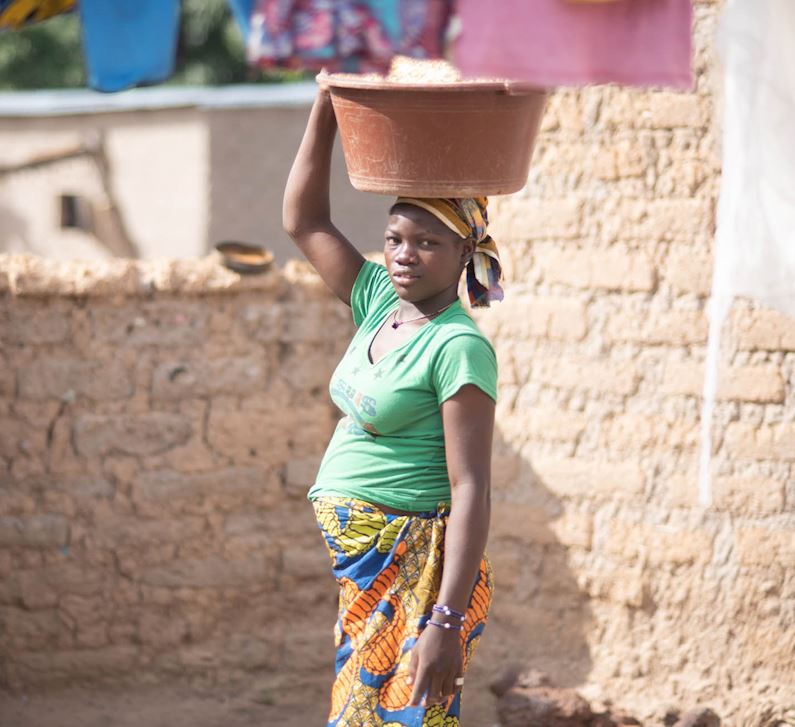 Dirty Water Kills In Mali
Meet Bintou, a woman living in the remote village of Bessa in Mali. Bintou's friends and families have been dealing with the water crisis for a long time. Mali continues to be one of the hottest countries on earth, with continuing drought and very little rainfall, clean water supplies are shrinking fast.
The villagers of Bessa decided to take things into their own hands by digging a well to provide themselves with water.
However, without the necessary materials, the well collapsed and the water became contaminated. As a result, Bintou and her family have to travel over 2 kilometres a day with their donkey carts to fetch water for the whole village.
While the men continue to work on the fields, the job of collecting water often falls on women and children.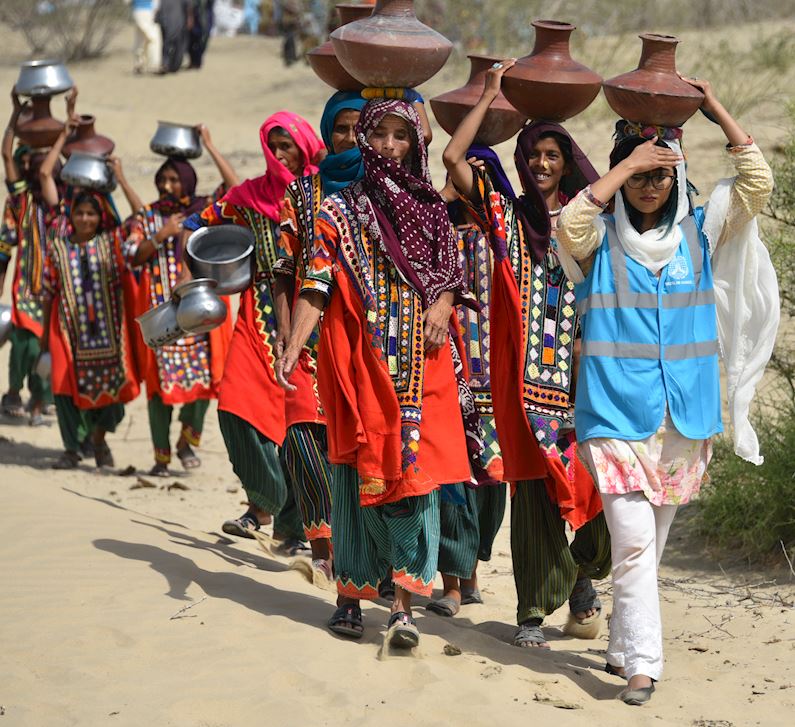 Dirty Water Kills In Pakistan
According to a recent report by the International Monetary Fund, Pakistan ranks third in the world for acute water shortage. For years the problem of prolonged drought has been accumulating in parts of Pakistan including Balochistan and Sindh. More than 200 million people rely on dwindling water supplies and millions across the country face a daily struggle to find water to drink.
Many are forced to drink unsafe and unclean water, like the women in the village of Badin, Sindh. They explained to us that the only water they have to drink is brown because it is full of sand and other contaminants. With no way to filter this water, they must drink it, despite what it does to their bodies.
Giving Water Is A Sadaqah Jariyah Chain Reaction
Clean safe water can:
Reduce illness and death from water borne diseases.
Ensure children go to school instead of travelling miles to fetch water
Be the first step to prosperity for a rural community
Help water and grow crops for poor people to eat and even sell for a living
Prevent the spread of disease by allowing people to wash
Enable people to perform wudhu before prayer

Latest Updates
News and Updates

Muslim Hands was established in the UK in 1993. A separate and independent entity was incorporated in Canada in October 2015 and there is a pending application for registration with the Canada Revenue Agency. Muslim Hands is an international aid agency and NGO working in over 50 countries worldwide to help those affected by natural disasters, conflict and poverty