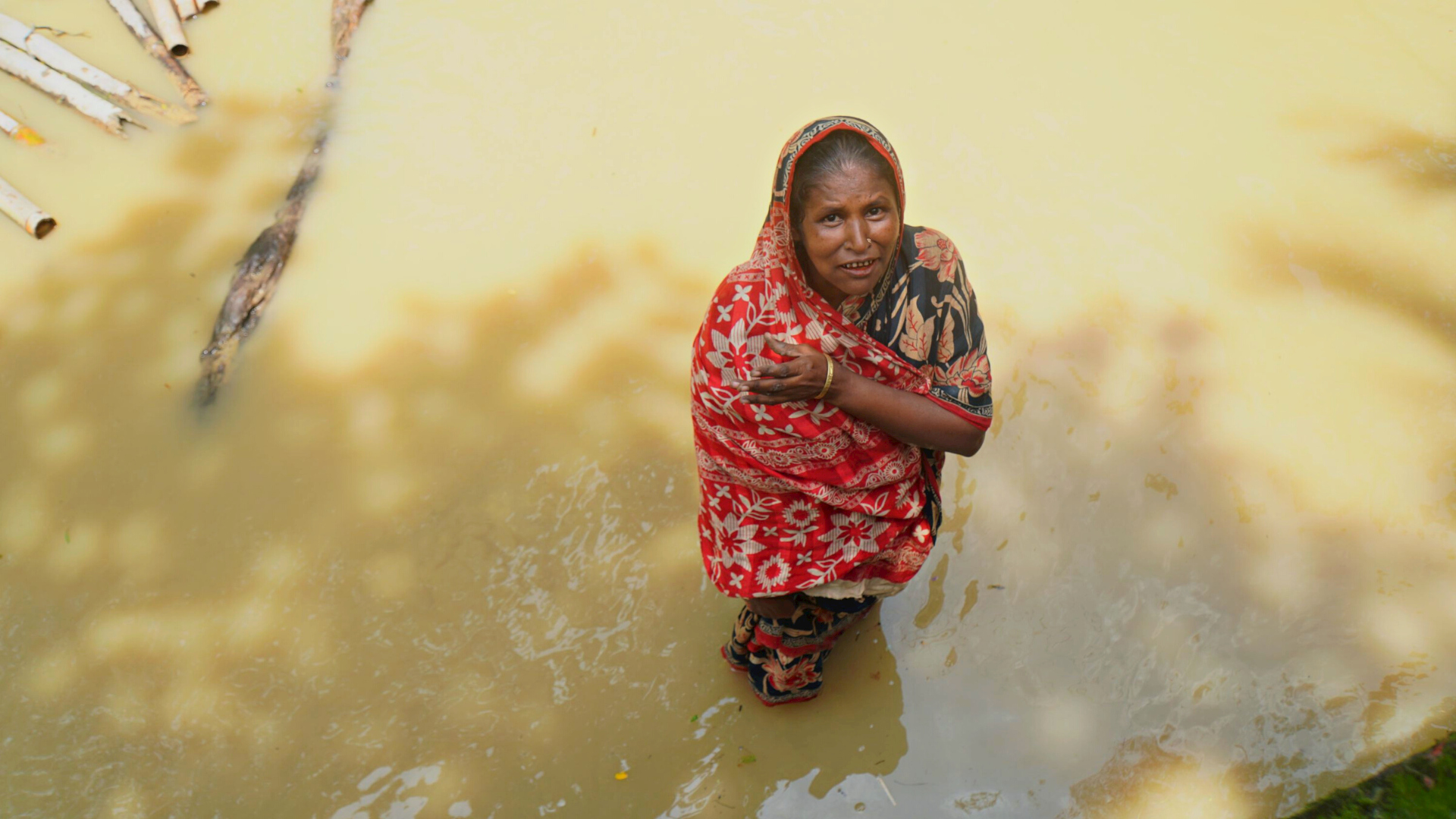 Bangladesh
Under Water
Provide life-saving aid to stranded families impacted by heavy floods
---
Heavy Flooding Leaves Millions Stranded
The Prophet (saw) said, 'The example of the believers in their affection, mercy and compassion for each other is that of a body. When one limb aches, the whole body reacts with sleeplessness and fever'. [Bukhari]
Extreme rainfall brought on by climate change has left part of North-East Bangladesh flooded as river banks overflow. The government with assistance from the military has evacuated roughly 100,000 people, however, nearly 4 million others are left stranded in the worst-hit areas.

The extreme flooding has claimed the lives of dozens of others. Officials have labeled this as the worst flooding crisis since 2004.
As part of our emergency response, our teams are on the ground delivering emergency parcels to survivors, including essential food and water purification tablets.

Amid our ongoing response, the situation has severely deteriorated. Heacy rains have inundated homes, submerged roads, suspended railway travel and left thousands of families stranded without food or electricity.

Muslim Hands was established in the UK in 1993. Muslim Hands is an international aid agency and NGO working in over 50 countries worldwide to help those affected by natural disasters, conflict and poverty. Muslim Hands Canada is a registered charity with the Canada Revenue Agency (Charity Registration No. 81126 4985 RR0001).