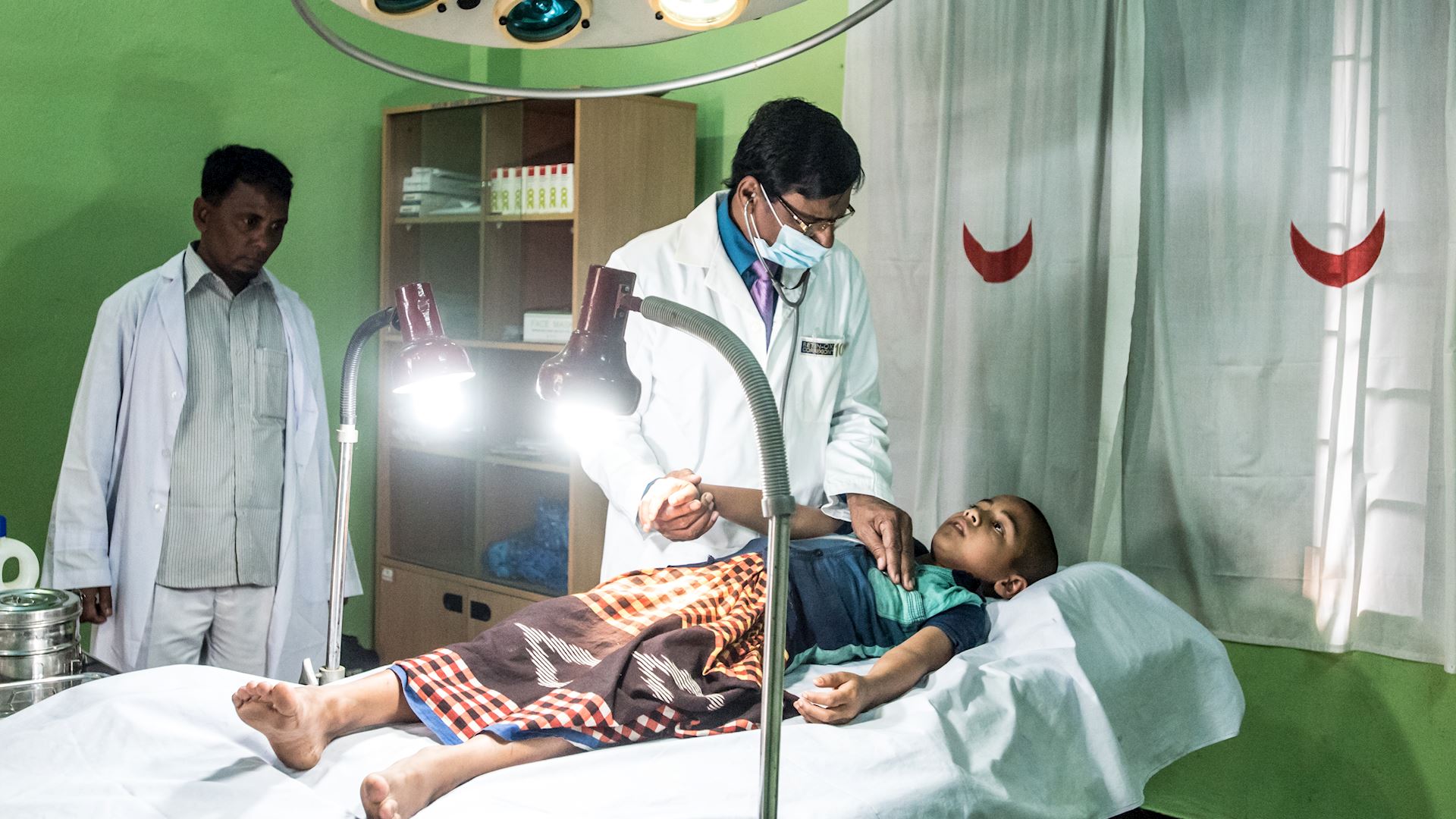 Health
'Good health is a crown that only the sick can see'.
---
Donate
Help transform lives today
Health
The undeniable link between poor health and poverty
---
The causes of poor health are deeply rooted in poverty and at the same time, poverty is a major consequence of poor health. Trapped in the middle of this vicious cycle are the most vulnerable communities.
The poorest communities live in the worst conditions where the lack of adequate sanitation and clean water puts their lives at risk. Adding to this, further factors that majorly contribute to ill health: hunger, malnutrition, Malaria, HIV and above all poor access to decent healthcare service.

Aside from claiming the lives of millions, poor health causes other troubles around the world: ill children cannot attend school, and ill adults cannot work to support their families.

The detriment, in this case, is not only felt locally, but it is also felt globally as a result of an inefficient workforce. This also means that the provision of services such as healthcare cannot be ensured for many, thus perpetrating the cycle.
Key Facts
Health in the developing world
---









Muslim Hands was established in the UK in 1993. A separate and independent entity was incorporated in Canada in October 2015 and there is a pending application for registration with the Canada Revenue Agency. Muslim Hands is an international aid agency and NGO working in over 50 countries worldwide to help those affected by natural disasters, conflict and poverty