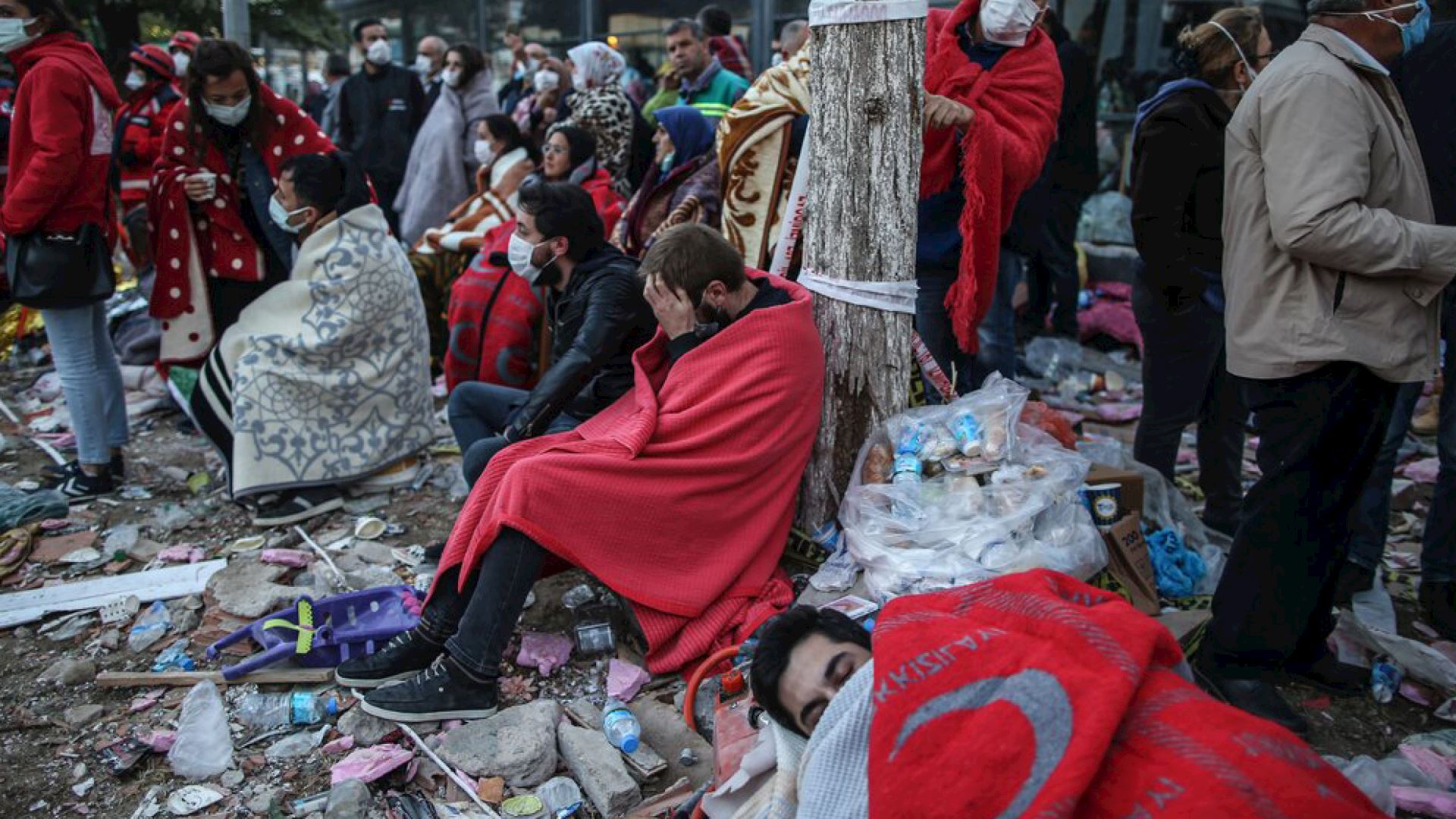 Turkey
Earthquake
Emergency
Help survivors now
Provide emergency relief to the survivors
'Whoever brought his brother out of a distress, Allah will bring him out of one of the distresses of the Day of Resurrection'. (Bukhari)
Thousands of people in the city of Izmir in Turkey have lost their homes and belongings after a 7.0 magnitude earthquake struck the Aegean Sea on Friday 30th October. So powerful was the earthquake that it was felt as far away as Greece. More than 100 people have died, over 1000 are severely injured, and hundreds more are still missing. The death toll is expected to rise significantly as the search and rescue operation continues.

The majority of survivors have lost their homes and livelihoods and are sleeping in temporary tents in the cold. There is a desperate need for clean water and food in the region as well as medical supplies and warm clothing.
Our teams are already on the ground in Izmir, supporting the survivors of this devastating earthquake, and urgently need your help. Just $100 can provide a family of five with warm, thermal blankets, cooked food, and water. Your donations will help a family make it through this difficult and tragic event and ensure they don't go hungry and can survive the bitterly cold winter.

Every donation goes towards our Emergency Fund so that our teams can allocate funds where they are most needed. Please donate generously and support desperate families who have lost everything.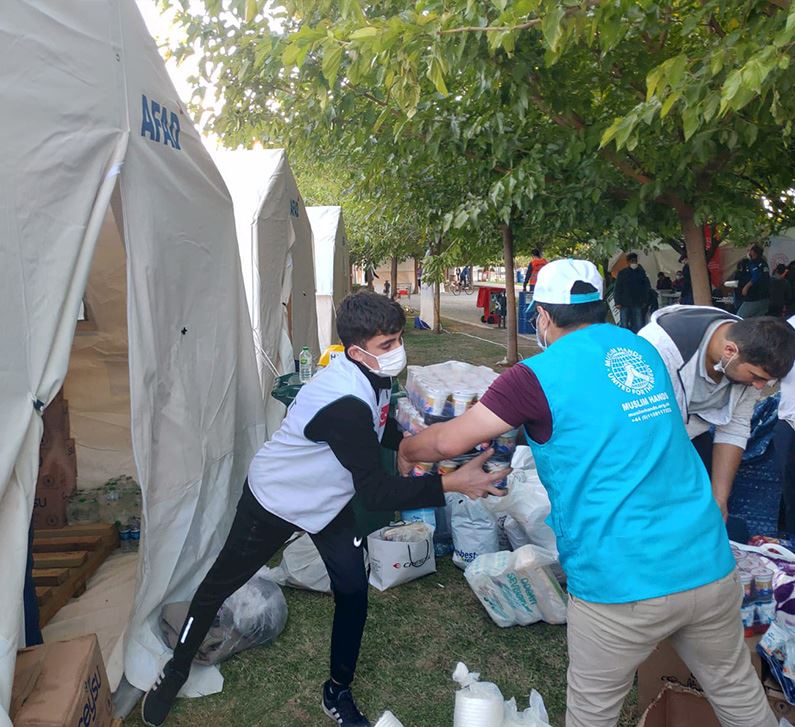 Our Work in Turkey
Our teams on the ground in Izmir have years of experience of working in Turkey. As well as responding to past emergencies and previous earthquakes, we also implement regular projects throughout the country, including Iftar and Qurbani distributions.
Our aim is to tackle the root causes of poverty and help communities recover from conflict and disaster. From building water wells to empowering families to improve their livelihood and so much more, your support has provided much-needed relief in Turkey. 





---
Provide emergency relief to the survivors

Muslim Hands was established in the UK in 1993. Muslim Hands is an international aid agency and NGO working in over 50 countries worldwide to help those affected by natural disasters, conflict and poverty. Muslim Hands Canada is a registered charity with the Canada Revenue Agency (Charity Registration No. 81126 4985 RR0001).