Donate
You donate, we deliver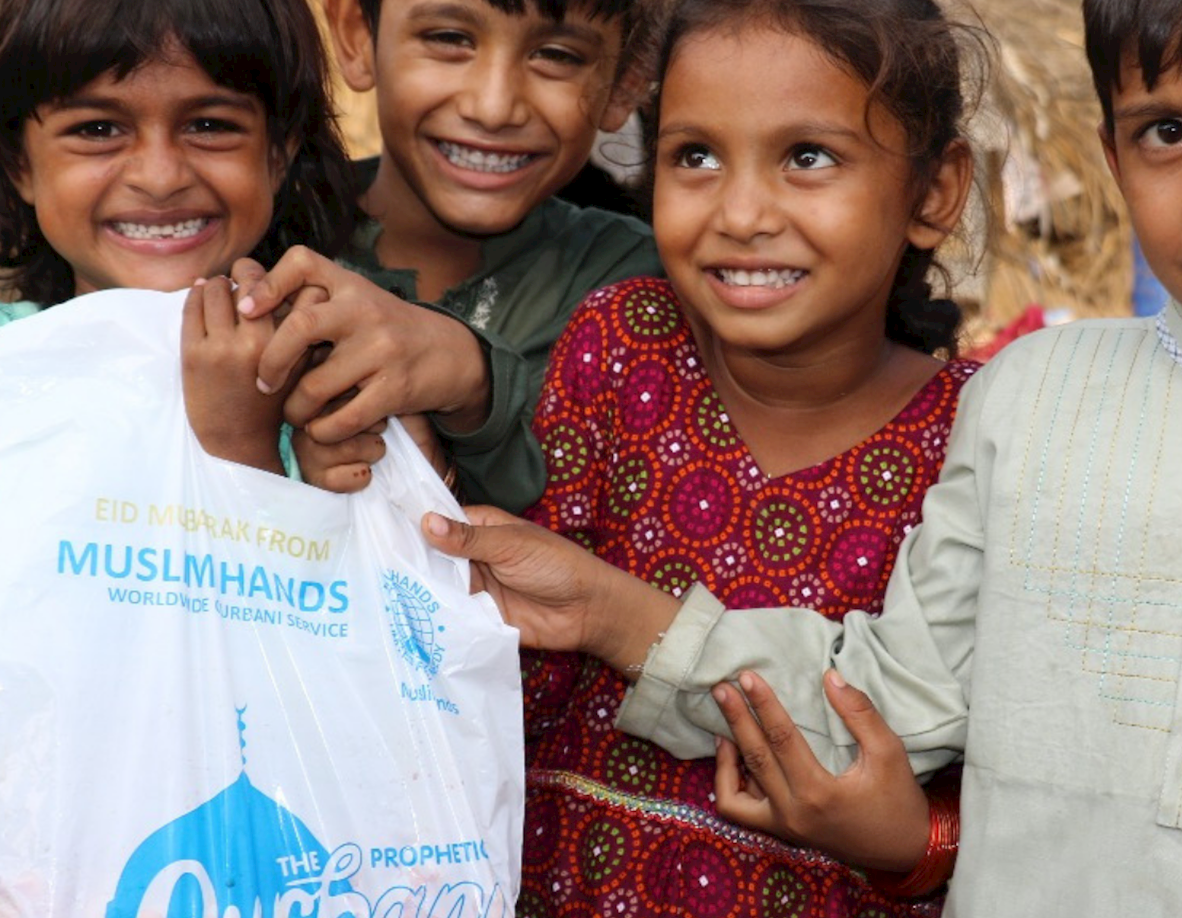 For a great quality Qurbani service without the hefty price tag, give your Qurbani with Muslim Hands and see how many you can feed this Eid. When you give with us, your Qurbani goes towards tackling hunger in some of the poorest countries in the world and low prices don't mean we cut corners.
Here's how we give you the best value Qurbani:
Tackling Hunger - Our Qurbani programmes target those most at risk from hunger and malnutrition
Supporting Local Farmers - We source everything locally, supporting local farmers and their families 
Sacrificed after Eid Salah - The sacrifices we carry out take place after Eid Salah
Meat Distributed On Eid - Meat is distributed during the days of Eid, allowing disadvantaged communities to enjoy this special time 
Locations To Suit Every Budget - We have a range of Qurbani locations to suit every budget
What Happens Next
1

We source the healthiest animals from local farmers ensuring that we are sustaining livelihoods and giving back to the areas we work in.

2

Your animal is sacrificed after Eid Salah without being stunned. We do not use canned meat.

3

Fresh meat is distributed to hungry families in the country of your choice, ensuring they can enjoy the Eid celebrations.
---