"Whoever gives iftaar to one who is fasting will have a reward like his, without that detracting from the reward of the fasting person in the slightest." Prophet Muhammed [Tirmidhi]
---
This Ramadan donate your Zakat and Sadaqah to provide iftar to the hungry and double the reward of your fasts.
Feed the Hungry this Ramadan
This Ramadan, many people around the world will remain hungry beyond Iftar time, unable to afford the food they need after a hard day of fasting. As we are sitting down for a plentiful meal with friends and family after sunset, let us remember to share our blessings with those who are less fortunate.

The Prophet (saw) encouraged us to give Iftar to those in need during this blessed month, even if we can only give a small amount. This Ramadan, each cooked meal we are providing costs less than $2, for less than $2, you can double the reward of your fast.
Last Ramadan, with your help, we fed over 950,000 people in need. This year, we aim to provide even more needy people with iftar. We will be distributing family food parcels to provide Iftar and Suhur, as well as serving cooked meals at community Iftars.

This Ramadan help us provide food and water to those who need it most. The more you give for the sake of Allah, the more Allah will give to you. Donate now to multiply the reward of your fasts.
I WANT TO FEED THE HUNGRY
Will you be the answer to their du'as?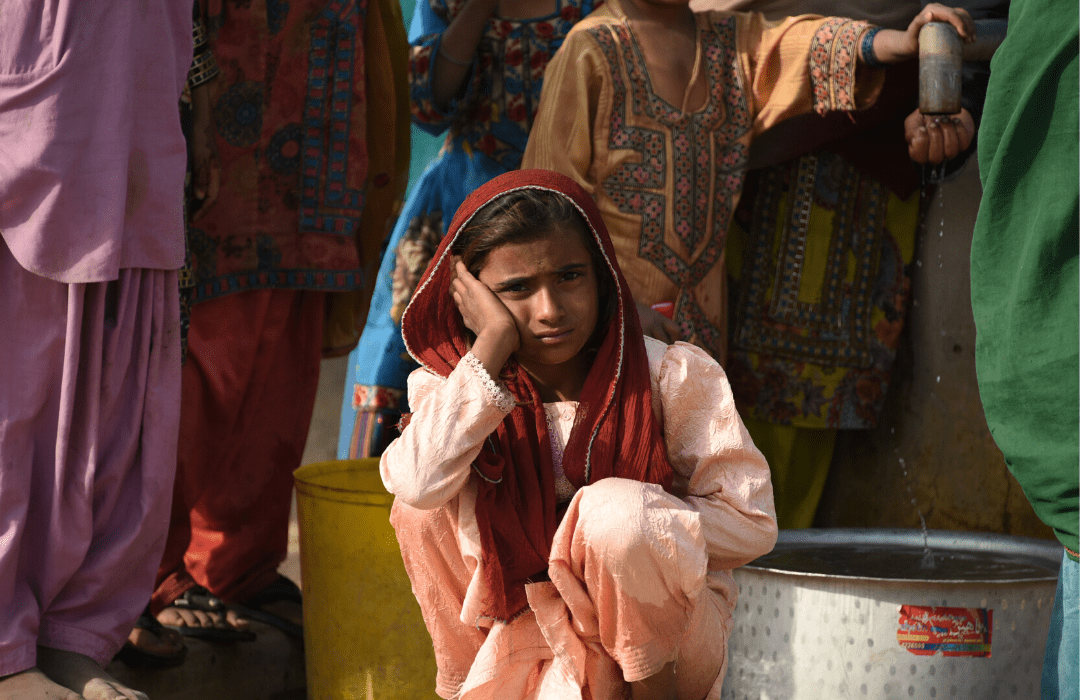 As you are carrying out your Ramadan preparations, keep in mind the many Muslims around the world who are less fortunate than we are.
Our Ramadan fasting experience will, in sha' Allah, be eased by the good Suhur and Iftar we eat daily, and once Ramadan is over, we will no longer be going hungry every day.
However, many Muslims are unable to afford the nutritious food they need to sustain them after a hard day of fasting.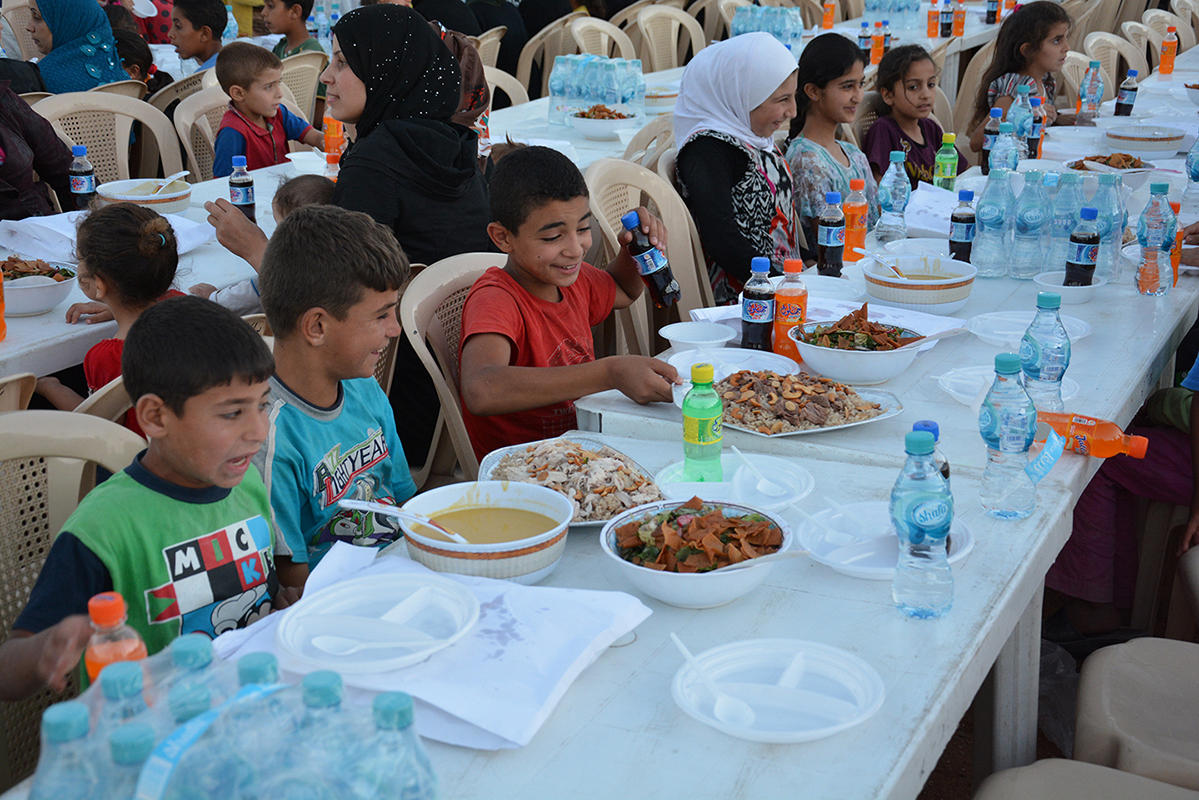 Whether they are victims of disasters who have lost their homes and livelihoods, widows who are struggling to provide for their children, or families devastated by war and conflict, they will be going hungry well beyond iftar time.
Your generosity can be a lifeline for these families, lifting the burden from their backs during the holy month. 
Be the answer to their du'as. Help us provide Ramadan Family Food Parcels and cooked Iftar meals to struggling families across the globe.
Stay Connected
Be the first to know about our work around the world
Sign up to our Mailing List!
The Blessings of Giving Iftar
The Prophet (saw) said, 'Whoever feeds a person breaking his fast will earn the same reward as him, without anything being lessened from the reward of the fasting person'. (Tirmidhi)

The blessings of giving Iftar are incredible, from being forgiven all your minor sins to doubling the reward of your fast. This Ramadan, we are providing Iftar for those in need for less than $2 per meal- so don't miss out on these rewards!

By supporting our work, you can help feed a fasting person who can't afford the food they need to sustain them while fasting. Whether they are a refugee who has lost their home and livelihood, or a family struggling to find food in a war-torn country, they need our help to survive. Donate today to help save lives.
Giving Zakat in Ramadan
Zakat is the third pillar of Islam, a compulsory worship which requires us to give 2.5% of our annual wealth in charity. This ensures that the poorest members of society are protected from hunger and financial insecurity. For families who are struggling to survive, your Zakat is a great blessing from Allah (swt).

During Ramadan, Allah multiplies the reward of giving Zakat by 70 times - so it's the perfect time to calculate and distribute your Zakat!

Our dedicated Zakat service allows you to fulfil this obligatory worship, simply and easily. We're here to help you every step of the way, from calculating your Zakat to ensuring it reaches those who need it most. Donate today to help save lives.
Muslim Hands was established in the UK in 1993. Muslim Hands is an international aid agency and NGO working in over 50 countries worldwide to help those affected by natural disasters, conflict and poverty. Muslim Hands Canada is a registered charity with the Canada Revenue Agency (Charity Registration No. 81126 4985 RR0001).