October 1, 2020
Born With Cataracts In Mali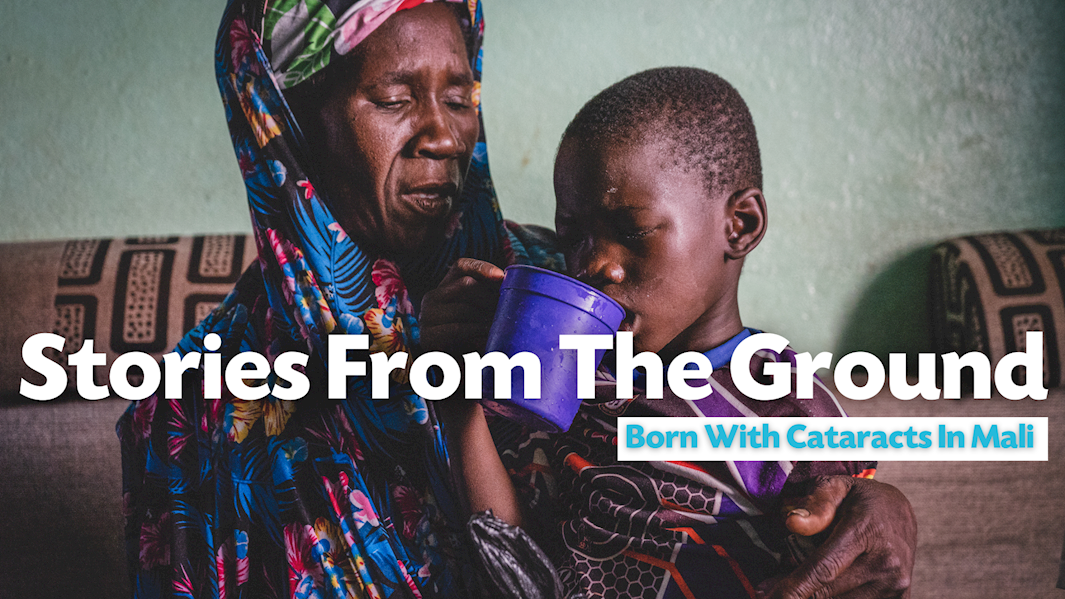 While on a trip to Mali, our staff on the ground had the opportunity to visit our Eye Clinic in Mali's capital city: Bamako.
The youngest patient we met was a 7-year-old boy named Soumana Coulibaly who had been born with cataracts in both eyes. His grandmother, Kadiatou Diarra sat with us to share their story.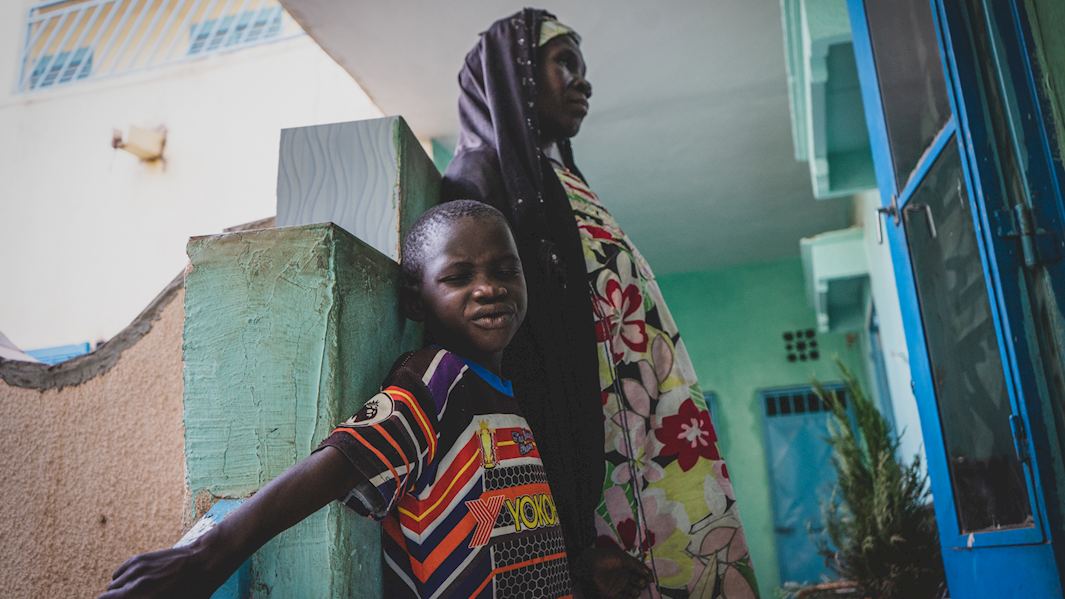 Soumana lives with Diarra 150 KM outside Bamako in a small village where most residents work in farming and agriculture.
Once a year she, along with Soumana's elder cousin, take him to Bamako to check his vision. So far, they've only been able to witness his vision deteriorate year after year; the prohibitive cost of surgery has kept them from being able to correct his cataracts.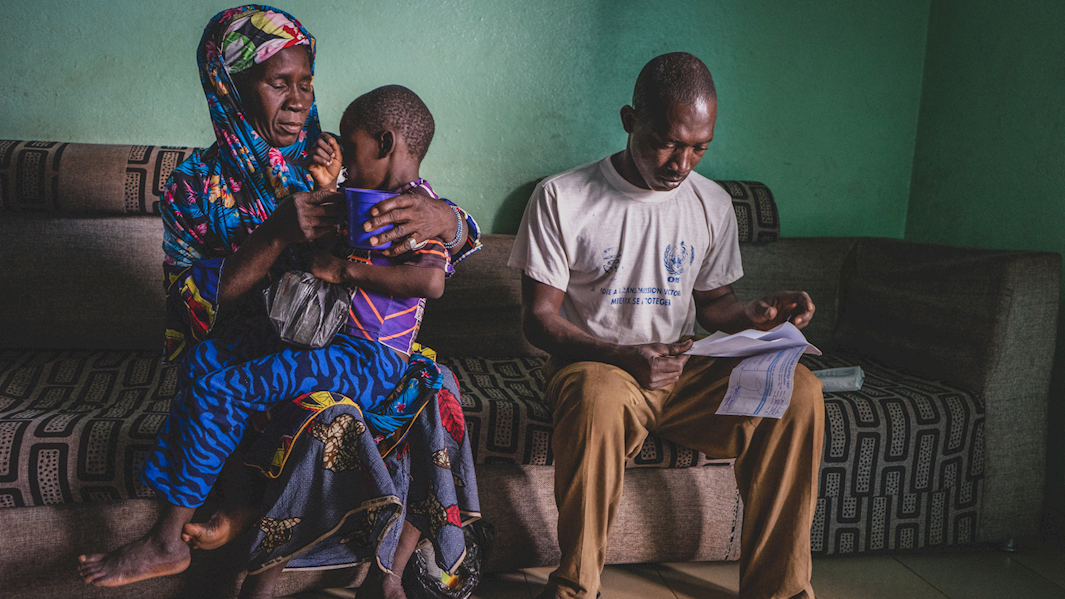 Soumana leans on his grandmother's lap and listens as she tells us how cataracts have affected his life and held him back. He cannot attend school because the walk to the next village would be too dangerous. He stays at home with family most of the time, unable to play with other children after suffering numerous injuries. The last two years have been especially difficult for the family as Soumana is now practically blind, and living in isolation has left him anxious and shy, but they are hopeful that their visit to the clinic this year will change everything.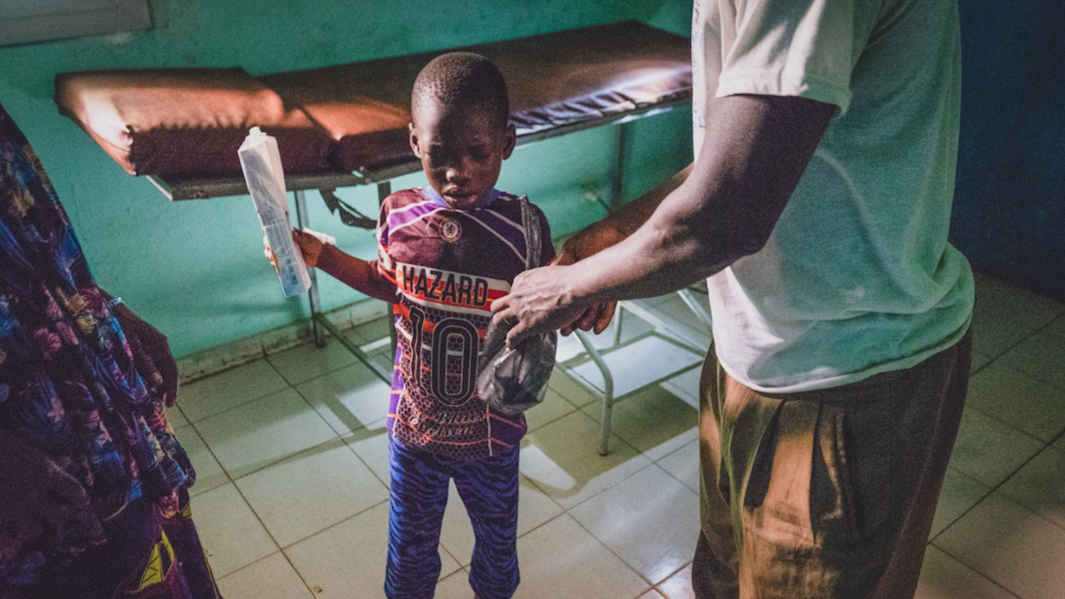 The day of the operation Soumana arrives nervous, but his grandmother holds his hand as doctors administer general anesthesia, and she doesn't let go until he has drifted off.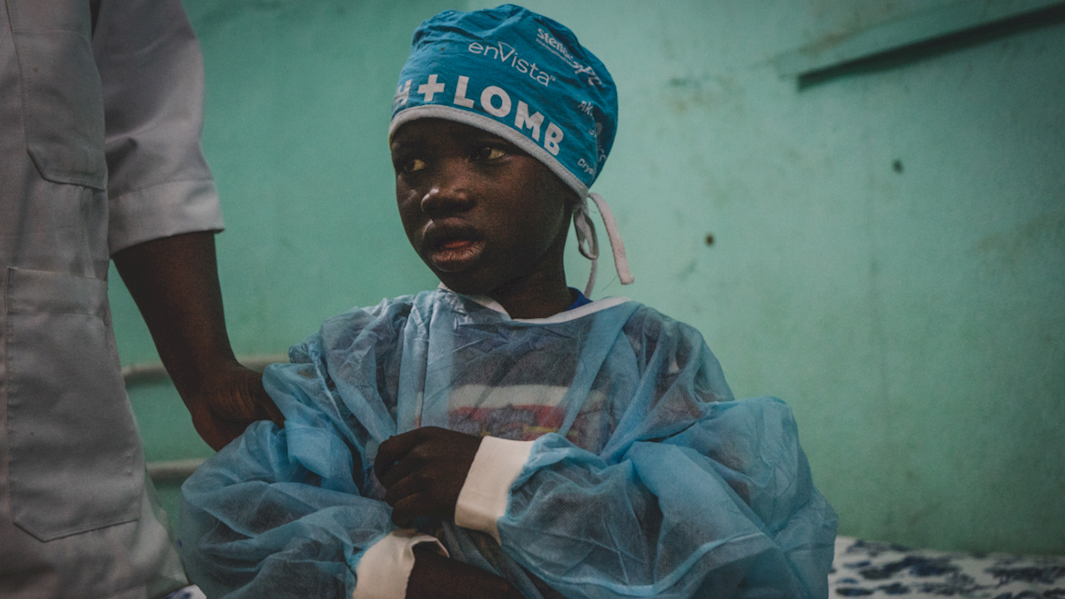 After a successful operation, we went back to meet Soumana and Diarra at the clinic. Soumana's eyes are bandaged to protect them from too much light too quickly, as well as from dirt and debris while they are healing. Once the bandages are removed, the doctor allows him to open his eyes at his own pace, experiencing his vision properly for the first time. He cleans Soumana's eyes while nurses explain to Diarra how to administer the post-operation medicine used to help with the healing process.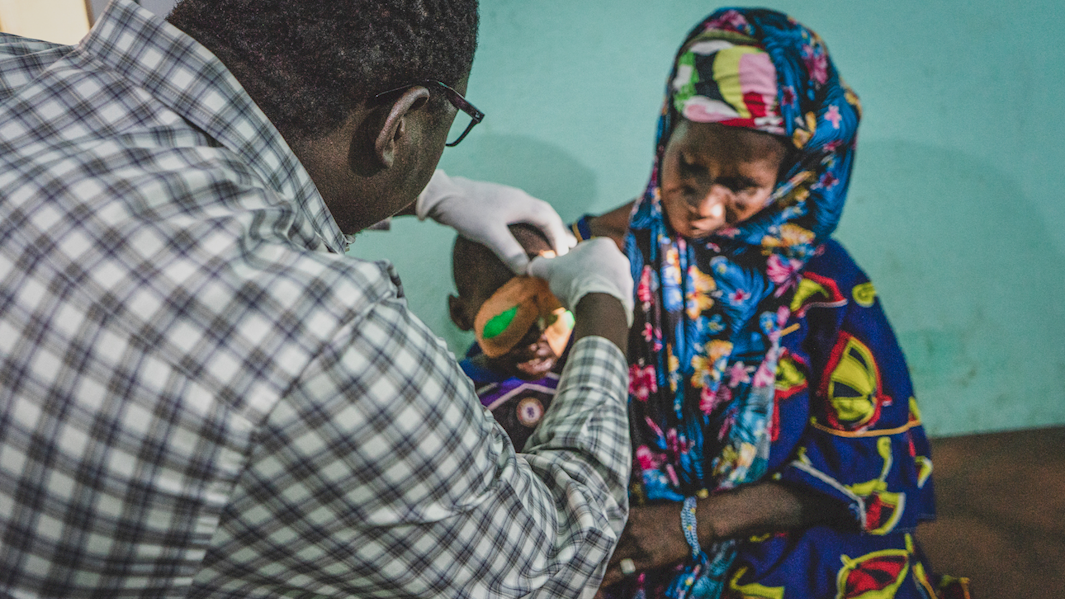 Diarra and the rest of Soumana's family are thankful and are looking forward to Soumana starting school, finding friends and growing in confidence as any other child would.  
---
Facebook

Twitter

Email This